Kip Keino Classic 2023: Complete Results
We don't only share death news or tragic news but also inform our readers about what is happening in the world besides crime. Sports news is one of the most checked news after crime and people love to know which player is doing good in which sport. And that is why we came here to share the result of the Kip Keino Classic 2023. The following are the finished 2023 Kip Keino Classic results from the 3rd meeting in the 2023 World Athletics Continental Tour Gold series that was held in Nairobi, Kenya on Saturday, 13th May 2023. Many of the top athletes in the entire world, including everyone's favorite, Mary Moraa, Ferdinand Omanyala, Beatrice Chepkoech, and Sha'Carri Richardson.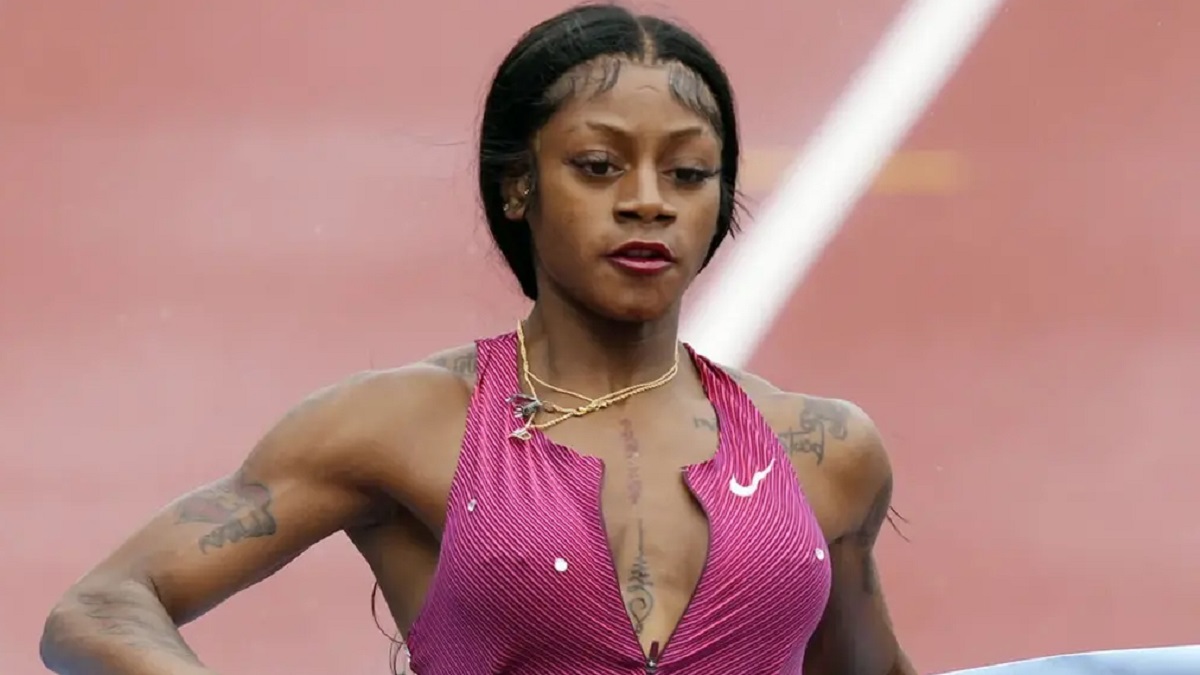 Kip Keino Classic 2023
Sha'Carri Richardson the sprinter from the United States of America produced a dominant display on Saturday's match, at the Kip Keino Classic, the 3rd stop of the World Athletics Continental Gold Tour. The 23-year-old sprinter triumphed in the opening 100, Diamond League event that was held in Doha, just over a last week, comfortably taking the 200m at the Moi International Sports Centre situated in Kasarani, Nairobi with the meet record time of 22.07 seconds. The USA's sprinter surged ahead just prior to the final straight and increased her lead prior to slowing down and crossing the finish line with a margin of only 0.70 and 0.75 seconds ahead of fellow Americans Shannon Ray and Kyra Jefferson.
This is the 1st 200m of this season, Richardson was conquered in Gaborone, Botswana on Saturday, 29th April 2023, and asserts that she would have wanted to race the 100m on both occasions.  Apart from it, Ferdinand Omanyala promised the new African record in the 100-meter race of men, but he was able to deliver on the promise. Though the Kenyan star sprinted and did very well in the event with the fast 9.84 seconds in order to conquer Kenneth Bednarek (9.98) of the USA. Mary Moraa and Beatrice Chepkoech were also among the winners of Kenya on the day. Chepkoech ran 9:13.51 in order to bag the 3000m Steeplechase title of the women, while Moraa clocked 1:58.83 in order to dominate the 800m of the women's race.
Kip Keino Classic 2023 Results
Sha'Carri Richardson was out of the race in the 200 m of the women to an effortless 22.07 seconds in order to demolish her rivals. In the racing field, Wojciech Nowicki triumphed over the Hammer of the Men with 79.78m, Timothy Herman made a Belgian record of 87.35 m in order to beat Anderson Peters with 85.72, in the Javelin of the Men. Scroll down to read the entire 2023 Kip Keino Classic Results.
Men's 100m Final, Wind: -0.5:
Ferdinand Omanyala (KEN) – 9.84
Kenneth Bednarek (USA) – 9.98
Marvin Bracy-Williams (USA) – 10.03
Emmanuel Eseme (CMR) – 10.03
Brandon Carnes (USA) – 10.14
Pablo Mateo (FRA) – 10.18
Jerome Blake (CAN) – 10.2
Steven Odhiambo (KEN) – DQ
Men's 200m Final, Wind: +0.9:
Aaron Brown (CAN) – 20.12
Kyree King (USA) – 20.18
Joseph Fahnbulleh (LBR) – 20.19
Filippo Tortu (ITA) – 20.3
Mouhamadou Fall (FRA) – 20.49
Blessing Akwasi Afrifah (ISR) – 20.76
Isaac Makwala (BOT) – 20.8
Jake Doran (AUS) – 20.87
Men's 400m:
Muzala Samukonga (ZAM) – 44.25
Vernon Norwood (USA) – 44.68
Gilles Biron (FRA) – 45.52
Bonface Ontuga Mweresa (KEN) – 45.73
Dylan Borlée (BEL) – 45.85
Kévin Borlée (BEL) – 46.15
Machel Cedenio (TTO) – DNF
Men's 800m:
Emmanuel Wanyonyi (KEN) – 1:43.32
Wyclife Kinyamal (KEN) – 1:43.66
Timothy Cheruiyot (KEN) – 1:44.99
Tshepiso Masalela (BOT) – 1:45.24
Tolesa Bodena (ETH) – 1:45.79
Tshepo Tshite (RSA) – 1:45.89
Aaron Kemei (KEN) – 1:46.20
Elias Ngeny (KEN) – 1:46.62
Ferguson Cheruiyot Rotich (KEN) – 1:46.78
Collins Kipruto (KEN) – 1:46.91
Nicholas Kiplangat Kebenei (KEN) – 1:48.35
Khaled Benmahdi (ALG) – DNF
Men's 1500m:
Reynold Kipkorir Cheruiyot (KEN) – 3:32.01
Abel Kipsang (KEN) – 3:32.70
Vincent Kibet Keter (KEN) – 3:36.92
Adisu Girma (ETH) – 3:37.80
Kamar Etiang (KEN) – 3:37.84
Yohanes Asmare (ETH) – 3:38.07
Ermias Girma (ETH) – 3:38.35
Mekonen Aemero Yele (ETH) – 3:39.09
Ali Abdilmana (ETH) – 3:39.69
Boaz Kiprugut (KEN) – 3:39.96
Cornelius Tuwei (KEN) – 3:40.55
Adehena Kasaye (ETH) – 3:40.68
Wegene Addisu (ETH) – 3:41.26
Simas Bertašius (LTU) – 3:44.57
Abdellatif Sadiki (MAR) – DNF
Mounir Akbache (FRA) – DNF
Samuel Naibei Kiplimo (KEN) – DNF
Men's 5000m:
Teddese Lemi (ETH) – 13:26.58
Ishmael Rokitto (KEN) – 13:27.34
Peter Maru (UGA) – 13:28.14
Emmanuel Kiprop (KEN) – 13:36.79
Mohamed Ismail (DJI) – 13:44.75
Taha Adem (ETH) – 13:45.50
Cornelius Kemboi (KEN) – 13:48.66
Felix Kibet (KEN) – 13:51.85
Abdisa Fayisa (ETH) – 14:07.12
Andrew Kiptoo (KEN) – 14:11.92
Dagne Tesfu (ETH) – 14:15.03
Jirata Dinki (ETH) – 14:21.04
Adisu Negash (ETH) – 14:47.47
Evans Kipchumba (KEN) – DNF
Simon Maywa (KEN) – DNF
Men's 3000m Steeplechase:
Amos Kirui (KEN) – 8:18.45
Abraham Kibiwot (KEN) – 8:19.71
Leonard Kipkemoi Bett (KEN) – 8:20.02
Leonard Chemutai (UGA) – 8:23.53
Amos Serem (KEN) – 8:29.56
Benjamin Kigen (KEN) – 8:30.81
Zerihun Adugna (ETH) – 8:33.81
Negasa Dekeba (ETH) – 8:38.57
Wesley Langat (KEN) – 8:41.54
Samuel Duguna (ETH) – 8:45.02
Emmanuel Wafula (KEN) – 8:49.73
Lawrence Kemboi Kipsang (KEN) – 8:52.17
Elphas Toroitich Ndiwa (UGA) – 8:54.13
Ashley Smith (RSA) – DNF
Hilal Yego (TUR) – DNF
Allan Kiplagat (KEN) – DNF
Wilberforce Chemiat Kones (KEN) – DNF
Men's Hammer Throw:
Wojciech Nowicki (POL) – 79.78
Ethan Katzberg (CAN) – 76.38
Donát Varga (HUN) – 74.12
Hilmar Örn Jónsson (ISL) – 74.11
Christos Frantzeskakis (GRE) – 73.59
Dominic Ongidi Abunda (KEN) – 54.79
Men's Javelin Throw:
Timothy Herman (BEL) – 87.35
Anderson Peters (GRN) – 85.72
Ihab Abdelrahman (EGY) – 81.04
Douw Smit (RSA) – 78.83
Julius Yego (KEN) – 77.24
Rolands Štrobinders (LAT) – 77.21
Manu Quijera (ESP) – 75.54
Artur Felfner (UKR) – 73.14
Leandro Ramos (POR) – 66.55
Women's 100m Final, Wind: +2.5:
Twanisha Terry (USA) – 10.86
Zoe Hobbs (NZL) – 10.97
Rani Rosius (BEL) – 11.08
Bassant Hemida (EGY) – 11.09
Gina Bass (GAM) – 11.09
Esther Mbagari (KEN) – 11.66
Teahna Daniels (USA) – 11.73
Monica Safania (KEN) – 11.8
Women's 200m Final, Wind: +1.7:
Sha'Carri Richardson (USA) – 22.07
Kyra Jefferson (USA) – 22.77
Shannon Ray (USA) – 22.82
Gina Bass (GAM) – 22.91
Arialis Martinez (POR) – 23.05
Imke Vervaet (BEL) – 23.21
Eunice Kadogo (KEN) – 24.46
Leni Shida (UGA) – 24.88
Women's 800m:
Mary Moraa (KEN) – 1:58.83
Netsanet Desta (ETH) – 2:00.14
Vivian Chebet Kiprotich (KEN) – 2:00.54
Tigist Girma (ETH) – 2:00.97
Prudence Sekgodiso (RSA) – 2:01.19
Naomi Korir (KEN) – 2:01.82
Naumglorious Chepchumba (KEN) – 2:05.32
Oratile Nowe (BOT) – 2:05.61
Women's 1500m:
Janat Chemusto (UGA) – 4:01.79
Nelly Chepchirchir (KEN) – 4:04.56
Hawi Abera (ETH) – 4:06.15
Winfred Mutile Yavi (BRN) – 4:06.34
Lydia Jeruto Lagat (KEN) – 4:07.02
Dadi Bube (ETH) – 4:07.05
Winny Chebet (KEN) – 4:07.32
Sarah Chelangat (UGA) – 4:08.00
Edinah Jebitok (KEN) – 4:09.11
Brenda Chebet (KEN) – 4:09.49
Ksanet Alem (ETH) – 4:09.88
Souhra Ali Mohamed (DJI) – 4:21.00
Peninnah Wangari Wachira (KEN) – 4:23.26
Angelika Cichocka (POL) – DNF
Sylvia Chematui Chesebe (KEN) – DNF
Women's 5000m:
Beatrice Chebet (KEN) – 15:15.82
Margaret Chelimo Kipkemboi (KEN) – 15:16.28
Judith Kiyeng (KEN) – 15:16.66
Caroline Nyaga (KEN) – 15:20.01
Grace Loibach Nawowuna (KEN) – 15:27.01
Tsige Debay (ETH) – 15:35.25
Betty Chelangat (KEN) – 15:38.09
Mirriam Cherop (KEN) – 15:38.12
Maureen Jepkoech (KEN) – 16:07.05
Nancy Cherop (KEN) – 16:12.78
Lilian Kasait Rengeruk (KEN) – 16:52.94
Quailyne Jebiwott Kiprop (KEN) – 17:00.06
Deborah Chemutai (KEN) – DNF
Mary Nyaruai Ekiru (KEN) – DNF
Women's 3000m Steeplechase:
Beatrice Chepkoech (KEN) – 9:13.51
Faith Cherotich (KEN) – 9:15.08
Jackline Chepkoech (KEN) – 9:25.63
Lomi Muleta (ETH) – 9:30.66
Doris Lengole Cherop (KEN) – 9:41.38
Caren Chebet (KEN) – 9:44.32
Aynalem Desta (ETH) – 9:48.79
Celestine Biwott (KEN) – 9:49.29
Purity Kirui (KEN) – 9:51.60
Fancy Cherono (KEN) – 9:55.57
Berhan Gebregiwrgs (ETH) – 9:57.01
Pamela Kosgei (KEN) – 10:04.55
Betty Chepngeno (KEN) – DNF
Women's High Jump:
Yaroslava Mahuchikh (UKR) – 2.00m
Laura Zialor (GBR) – 1.90m
Kateryna Tabashnyk (UKR) – 1.86m
Yuliia Levchenko (UKR) – 1.86m
Solène Gicquel (FRA) – 1.86m
Yelizaveta Matveyeva (KAZ) – 1.86m
Kimberly Williamson (JAM) – 1.82m
Maryna Kovtunova (UKR) – 1.78m
Women's Hammer Throw:
Janee' Kassanavoid (USA) – 74.25m
Janeah Stewart (USA) – 71.43m
Anita Włodarczyk (POL) – 70.27m
Bianca Florentina Ghelber (ROU) – 69.62m
Beatrice Nedberge Llano (NOR) – 67.52m
Vanessa Sterckendries (BEL) – 67.28m
Kati Ojaloo (EST) – 62.65m
Roseline Nyachama Rakamba (KEN) – 54.01m