Kemalangan Gopeng Motorsikal di Lebuhraya Plus
We know that traffic rules are made for us but still, we break them which resulted in serious injuries or some time into death. Many cases have been reported which mentioned that most of the demise has happened due to road accidents all over the world. Though this news looks to be a common case we can't imagine the pain of the family who goes through with it. Many campaigns and advertisements have been made related to this issue but still, people are not taking these rules strictly. They think that it is just a waste of time but they don't know that not following such rules can affect their life and due to that their family can suffer from it.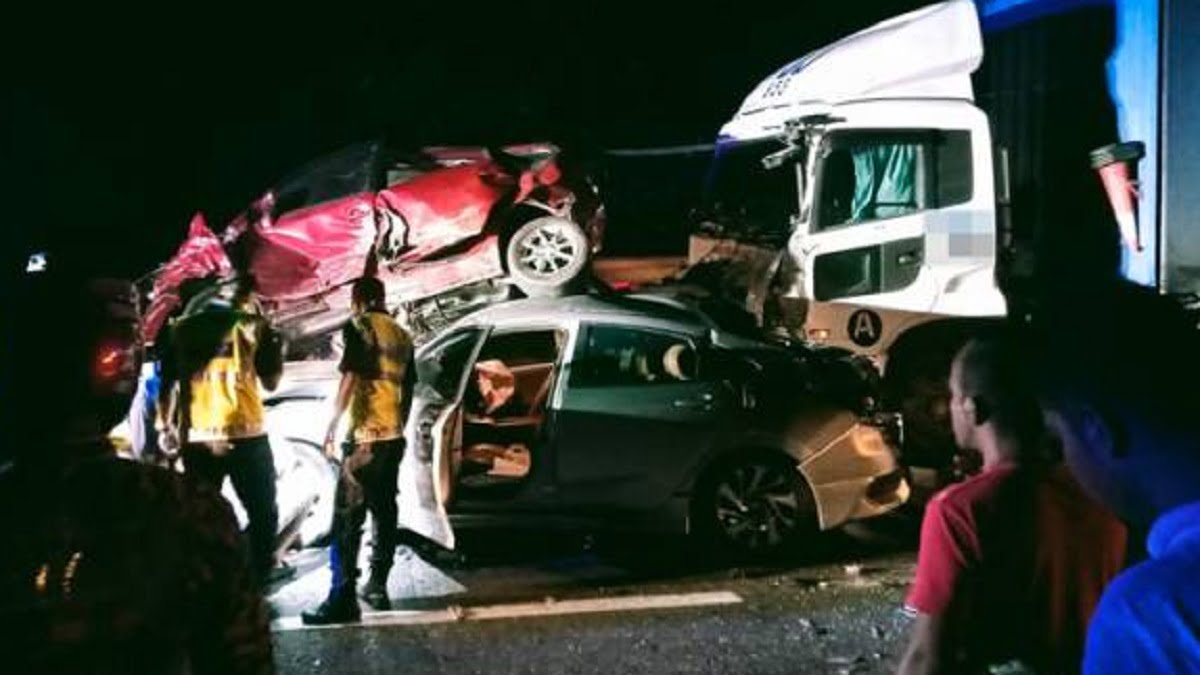 Kemalangan Gopeng
However, it is not necessary that this type of incident has happened due to the mistake of the driver sometimes the mistakes of others can lead to serious injuries or consequences. There is one such road accident came fore in which a couple lost their lives. According to the reports, in a road accident, the husband and wife perished and the reason for the death reported that they lost their control while riding the bike. The reports stated that they perished after the high-powered motorcycle they were riding was engaged in this lethal accident at Kilometer 296.9 of the North-South Highway heading towards the north.
This incident was reported on Friday, 17th February 2023. The deceased was identified as Mohd Rizal Othman and his spouse was named Azura Abdullah. Both were 48 years old and the reports state that the cause of the death was identified as serious wounds that they got during the accident. The police lodged the case and they are currently probing the matter. Mohamed Nazri, the Police Chief Superintendent of Kampar District stated that the first information about the lethal accident was get at around 06:15 PM engaging a BMW R1200 GS Adventure motorcycle and a car. The model of the car was identified as a Perodua Bezza car.
No more details have been known at the moment as police are investigating the matter and they did not share much information about this. Police are trying to include more angels but it has been clear that they had lost their control and due to that they get collided with the car. At the moment, it is not known who was riding the car. Many netizens are sending their condolences to the deceased people and praying for the salvation of their souls.