Irvin Cartagena arrest charges explained: Drug dealer pleads guilty in overdose death of Michael K. Williams
Recently the news about drug dealing and drug trafficking is going viral. It's been always a hot topic for the public. They always seem to be interested in these kinds of matters and that was only because they want to be safe and aware of these kinds of things. And recently the overdose death case is going viral over the internet. Some new information is come up regarding the cases. So, let's now give it a look at the viral news.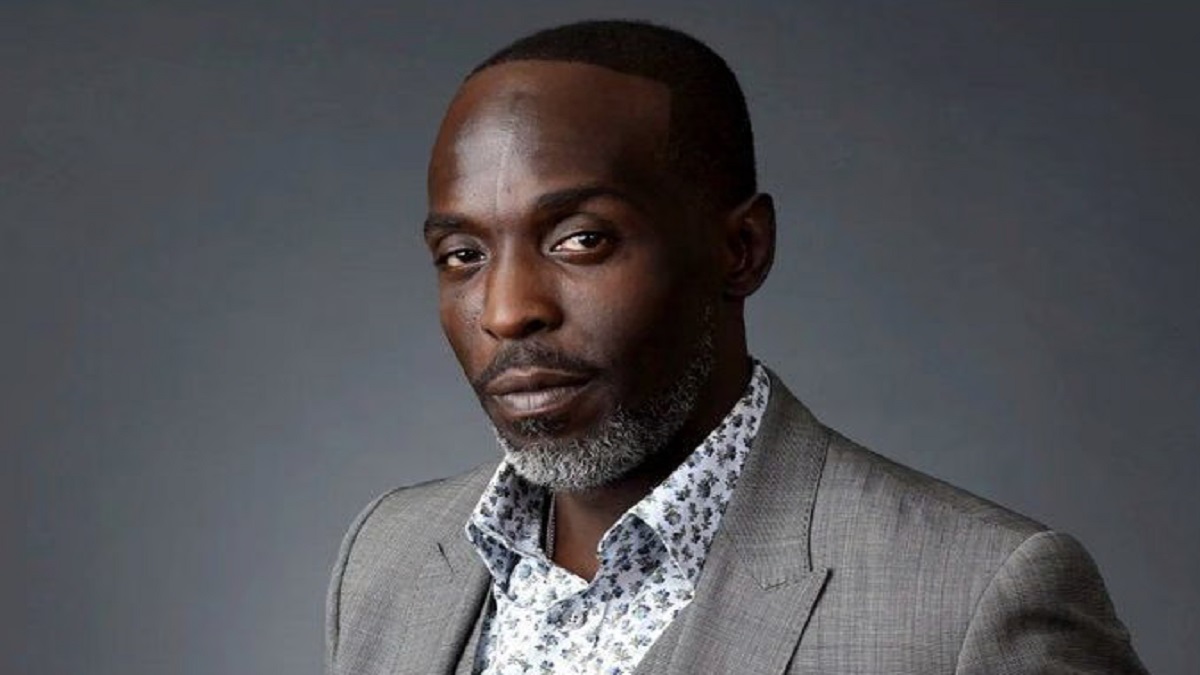 Irvin Cartagena arrest charges explained
Irvin Cartagena, 39, pled guilty on Wednesday, April 5, to distributing fentanyl, which resulted in the overdose death of actor Michael K. Williams in 2021. Irvin Cartagena was convicted of conspiracy to distribute heroin, fentanyl, and fentanyl analogs, according to Law&Crime. Cartagena allegedly worked for a cocaine trafficking organization in Williamsburg, Brooklyn, for over two years. According to People News, Michael K. Williams died on September 6, 2021, at his New York residence. Prosecutors said Cartagena supplied him with a lethal quantity of fentanyl, which resulted in the actor's death on September 5. Williams' death rocked the entertainment industry. He was well recognized for his appearances on The Wire as Omar Little and on Boardwalk Empire as Chalky White.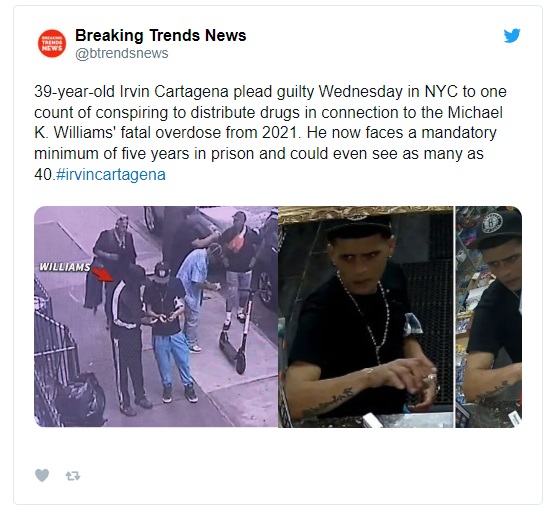 According to the US Attorney's Office, Michael K. Williams is one of the numerous people who have been harmed by fentanyl. Prosecutors stated that they want to crack down on sellers like Irvin Cartagena who prey on the swarms of individuals hooked to the lethal narcotic. The Attorney's Office issued an official statement that said this Office and our judicial partners are going to keep to hold responsible the dealers who push this poison, exploit addiction and cause senseless death in our community. and the statement continues, "Irvin Cartagena distributed fentanyl-laced heroin in broad daylight in New York City, fueling addictions and inflicting the tragedy," the statement said.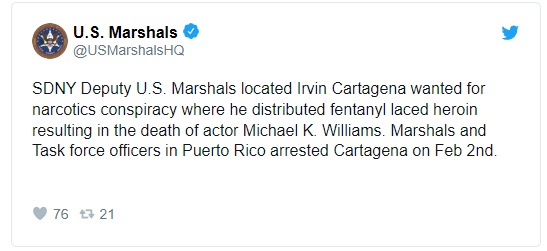 Despite knowing that Michael K. Williams had died the day before the deal, Cartagena and his associates continued to distribute cocaine, according to prosecutors. He was arrested together with three other guys for allegedly being a member of a narcotics trafficking organization. According to CBS, the culprit may face between 5 and 40 years in jail. Fentanyl, according to the National Institutes of Health, is a synthetic opioid with a high potential for addiction. According to the National Safety Council, medicine was responsible for 67,325 avoidable deaths in 2021. It is also known to be mixed with other popular narcotics like cocaine and marijuana, which increases the strength and mortality rates.