Bigg Boss 16 Written Update 7th February 2023: Top 5 Fun Task with Krishna
As the final draws near, the heartbeat of the contestants and fans is increasing. The shocking eviction of Nimirt Kaur Ahluwalia has baffled her fans and they are still not believing that she is evicted from the show. It is sad for any contestants to leave the show at this moment when they are very close to the trophy but only 1 becomes the winner. By now, you must have understood which show we are talking about, yes you are right we are talking about the most controversial show "Bigg Boss 16" which is almost closing to drop the curtains. Fans are sad about the ending of it but they are also excited to watch who will lift the trophy this season. Social media platforms are already flooded with the name of potential winners and everyone want their favorite contestant to be the winner of the show.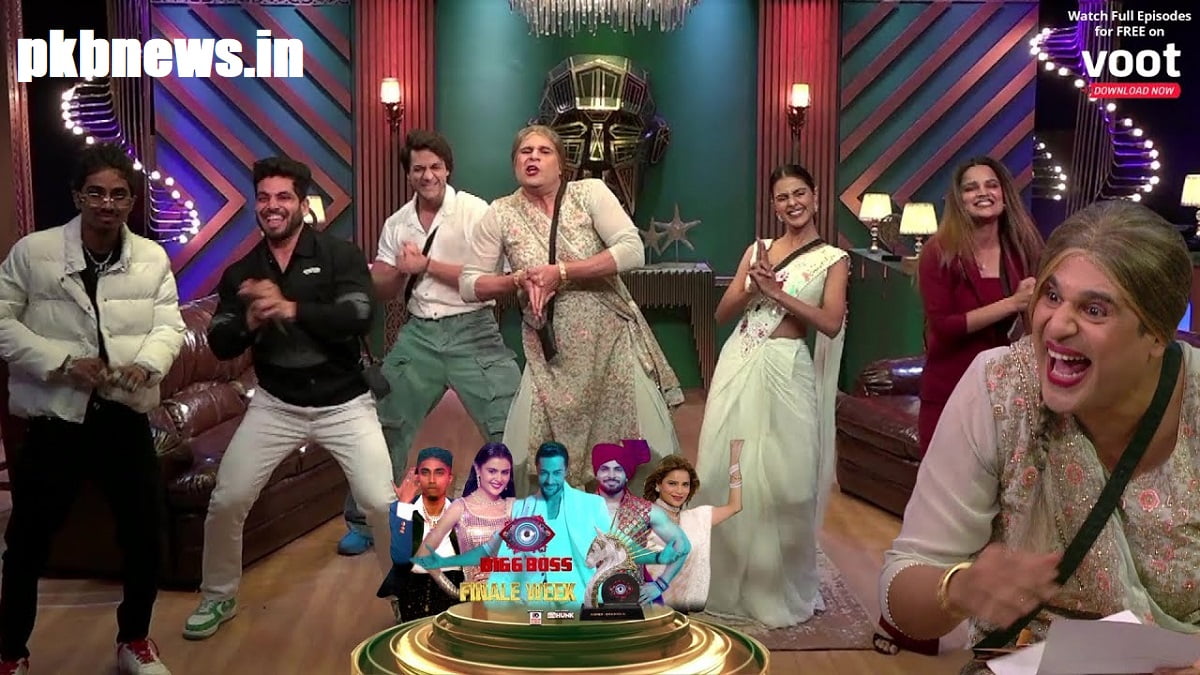 Bigg Boss 16 Written Update 7th February 2023
However, Priyanka Chahar Choudhary and Shiv Thakare are named as the potential winner of this season but there are many fans of MC Stan who are viewing him as the winner of the show. After 5 days, we will get to know who is winning the show but all these remaining days are crucial for the top 5 contestants. There are many rumors which are stating that either Shalin Bhanot or Archana Gautam will take the suitcase of money and takes the exit. Well, to know that we need to wait but as of now, fans can enjoy today's episode as a very special guest is coming in today's episode which will help to release the stress of the top 5 contestants as well as make an audience laugh with each punch. Scroll down to know more.
#ShivThakare, who comes from a very small town from Amravati. From selling paan at his father's shop to entering Roadies to winning #BiggBoss Marathi, Shiv has come a long way in his journey so far

For the past 6 years Shiv has been re-writing himself as the winner in old poster pic.twitter.com/YuH9MexS4U

— #BiggBoss_Tak👁 (@BiggBoss_Tak) February 7, 2023
Promos of today's episode are already out which shows who is coming in today's episode. Today's episode begins with all the top 5 contestants waking up and doing their daily routine. After that, they were seen sitting in the garden area. All contestants are happy as well as sad as they are leaving the show and made their way to the finale race. Shalin talks with Priyanka that he is still not believing that he made his place in the top 5 contestants and that this is really beyond his imagination this time as well Archana makes fun of him which lightens the moment.
This old posters is prepared by Shiv himself, after the Roadies show, his dream was not only to participate in show like Bigg Boss and Khatron Ke Khiladi, but to WIN the show too. Also to star in film as lead hero. He preapred poster for his dream.
(Only 16 is added by family)

— #BiggBoss_Tak👁 (@BiggBoss_Tak) February 7, 2023
After some time, the BBmates get a big surprise after BB informs them to gather in the activity room. The top 5 finalists enter the activity room and get stunned after finding comedian Krushna Abhishek there. His presence already makes them happy and they are already excited to spend their time with him. Krushna takes the get-up of Goosip Aunty and welcomes the BBmates informing them that she is been viewing their drama from the beginning. The BBmates laugh and sit on the sofa along with him and share their experience on the show till now. So readers, don't forget to watch this episode, and to know more keep visiting on this website.