Who is Sapna Gill? Instagram Influencer Arrested for Assault Prithvi Shaw?
The fans of cricket are currently in anger as a video is getting viral which are stating that a cricketer has faced an assault by some people. The video has been posted on Twitter and later on, it went viral on other platforms as well. Fans are in trauma after hearing this news and want to know which cricketer has faced assault and where. However, here is a twist in this trending topic which states that a content creator puts a serious allegation about this cricketer. Now both the news are getting mixed and the public is actually confused and wants to know what exactly has happened and who is the content creator and what kind of allegation she puts on him.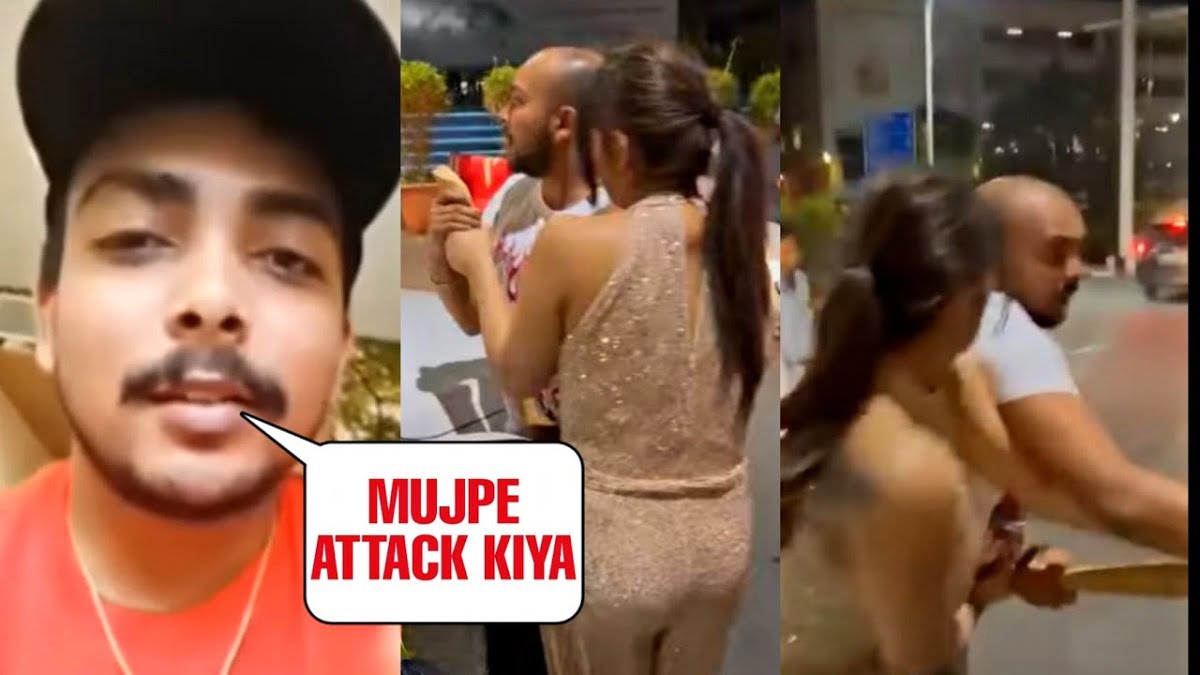 Prithvi Shaw's Fight Video Explained
According to the reports, the Indian batsman Prithvi Shaw was hit by admirers last night after he allegedly rejects selfies. Shaw's fake picture claiming girlfriend Nidhi Tapadia circulated all over social media platforms on the night of Wednesday, 15th February 2023 is stated to have been in the car of the pal when it was assailed with baseball bats. Now, this incident has happened in Oshiwara located in Mumbai. The Indian batter had visited a 5-star hotel located in Santacruz along with a pal when 2 unknown people come to him and approached him for selfies.
Prithvi Shaw Attacked In Mumbai By Some Drunk People.

This Video Is Very Scary. Fans Need To Understand They Can't Misbehave With Any Celebrity.

Prithvi Somehow Managed To Grab Baseball Bat From That Lady.

This Lady Attacked Prithvi Shaw Car With Baseball Bat. pic.twitter.com/thtyECpE1w

— Vaibhav Bhola 🇮🇳 (@VibhuBhola) February 16, 2023
Initially, Shaw denied to click selfies with them, and later on, people come back with their other friends. Now the complaint of the assault has been lodged by Ashish Surendra Yadav who is a friend of Shaw. This case has been registered at Oshiwara Police Station. The friend of Shw had informed the hotel manager about the group. Due to that hotel manager ejected those individuals from the hotel. Now this insult has irked them and they decided to assault the cricketer. The same group of individuals waited outside the hotel for Shaw and his to come out.
Who is Sapna Gill?
In the report, it further stated that Shaw was sent in another car in order to avoid a "dispute" by only those individuals to chase that vehicle. Later on, this chase had apparently consequences by damaging the car of a friend of Shaw. The accused hit the BMW car of Shaw's friend who later lodged the complaint. Fortunately, no one is wounded in this attack but police are investigating the matter. Other than that, police released the information of the accused who are identified as Shobit Thakur and Sapna Gill aka Sana. Now another video is getting viral in which Sana is stating that she was assaulted by Prithvi. However, Sapna has been detained for the claimed attack on the car of Prithvi Shaw. She was apprehended on Thursday, 16th February 2023 by Mumbai police.
Sapna Gill Instagram