Is Parineeti Chopra and Raghav Chadha Engaged or Dating? Sanjeev Arora congratulates couple
In the last few months, all of our favorite stars have tied the knot and it seems like more couples are all set to tie the knot. One after another we are constantly hearing wedding news in the entertainment industry and looks like one more couple is ready to get added to this list. However, we are not sure about it but many reports are stating this news to be true and we are looking to grab the real details. Recently, Bollywood actress Parineeti Chopra and Raghav Chadha hit the headlines of the newspaper for their romance and some sources are claiming that the couple is already engaged.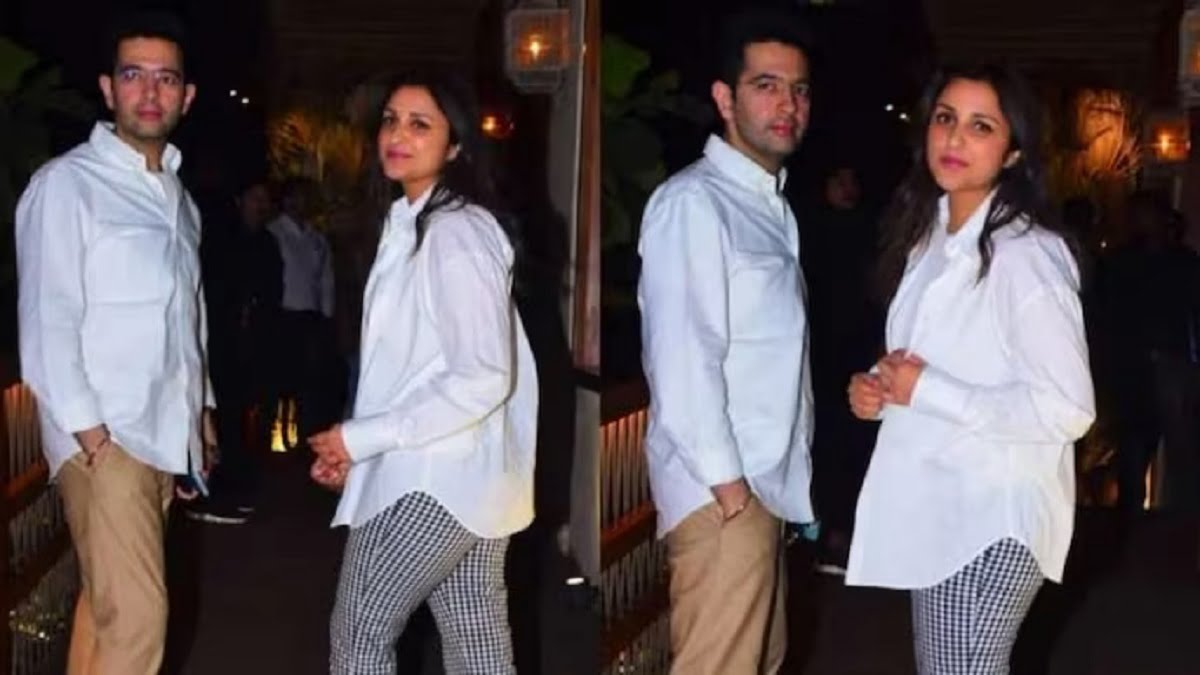 Is Parineeti Chopra and Raghav Chadha Engaged or Dating?
However, the couple has not stated anything regarding it which is causing confusion among the fans but the colleague of Raghav Chadha, Sanjeev Arora congratulated Raghav and his girlfriend Parineeti which made her fans think that the couple has gotten engaged. Sanjeev made a tweet which reads that "I extend my warm wishes and heartfelt congratulations to @ParineetiChopra and @raghav_chadha. May their union be blessed with an abundance of joy, companionship, and love. My best wishes!!!" Now, this tweet starts trending on social media and even many people reshare it.
Many confused Tweet users express their shock over it and ask "Are you congratulating them for engagement?" Another confused fan wrote, "Are couples getting wedded or what?" Well, nothing has been confirmed at this moment but we are expecting that in the coming days, Raghav and Parineeti are expected to make the formal announcement of their union. Other than that, a source has informed the media outlet that, "The couple went for dinner recently after their families pointed out that they were having discussions on the wedding. Both knew each other and liked each other and the plus point is that they had common interests.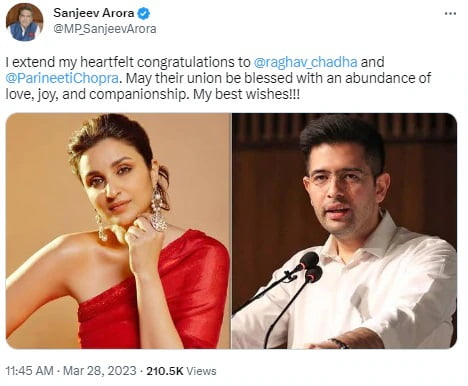 "Their families are also known to each other. At this moment, no official ceremony has been done but the families are discussing it and we are expecting to have the ceremony very soon. It is a happy moment for both families and they are super excited about this wedding. However, fixing the date for any kind of ceremony is tough due to their busy schedules. But we are hoping to get the good news to hear very soon. The duo will hold the small ceremony and only close family members will be present." Recently, the reporter asked Raghav about his wedding buzz and in this reply he said that "Ask me question-related about politics instead of Parineeti." Well, we need to wait for the official announcement regarding it.