Is Kate Middleton Pregnant? Fans Think She Expecting Royal Baby Number 4
Catherine Elizabeth Middleton, Princess of Wales caught the attention of Internet users after her appearance with her husband Prince Louis at the Six Nations Rugby Match in Cardiff on Sunday. According to the sources, The Princess of Wales, Kate was seen in red attending Wales vs England Six Nations rugby match at the Principality Stadium, Cardiff. Princess Kate caught the attention of the audience after she wrapped up warm in a striking red and cream houndstooth coat that featured tailored long sleeves, smart lapels, and a double-breasted buttoned design by Catherine Walker. Princess Kate was spotted singing the Welsh national anthem before the match.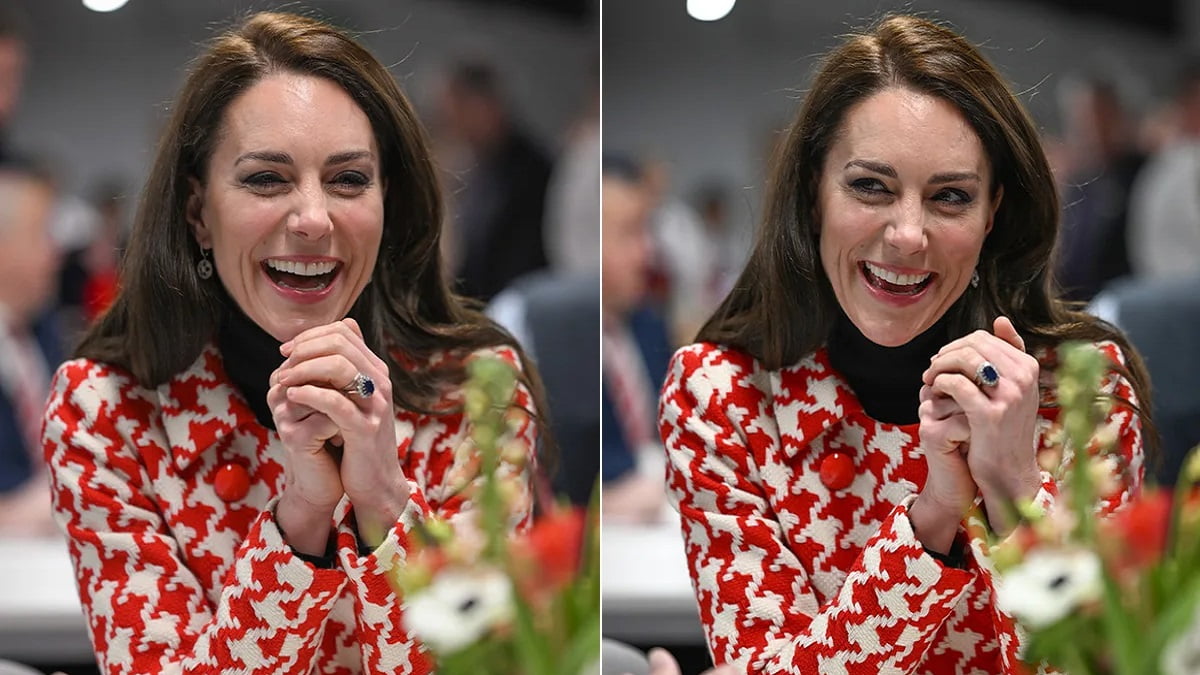 Is Kate Middleton Pregnant?
Although Kate has a number of spectacular coats in her wardrobe, are you acquainted with her signature patterned outerwear? The sources say that the mother-of-three also wore the red-and-white wool coat in 2018 when she was pregnant with Prince Louis. After her appearance with the same colored coat, several royal fans were left captivated by her figure-flattering attire, other fans were left wondering to know if the Princess was trying to make a statement by recycling her former maternity wardrobe. Since Princess Kate was seen in that attire, it left confusion among her followers.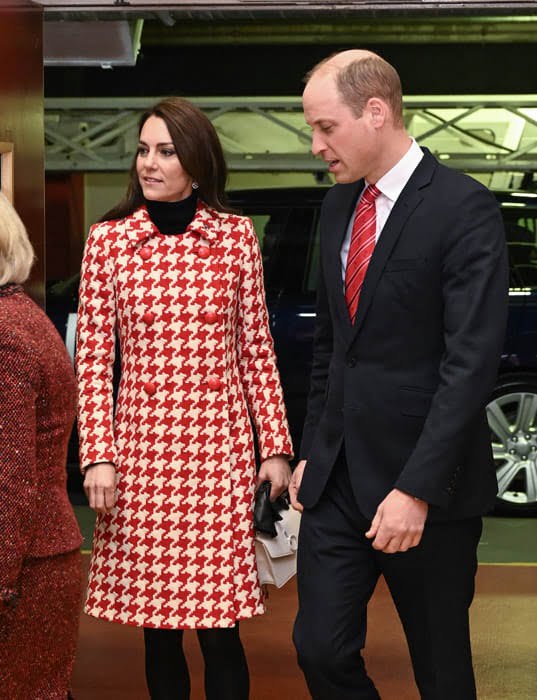 Several people are taking their social media handles to talk about her red-and-white coat. One of the fans wrote on Twitter," Here's hoping for another Wales baby… I can't have been the only one who noticed Princess Catherine wore a coat from when she was pregnant with Prince Louis?". While another fan wrote," So cool to see Princess Catherine wearing a coat she wore when pregnant with Louis". When Princess Kate was expecting her third child, she was spotted with a luxurious piece during a visit to the Karolinska Institute in Stockholm, to hear about Sweden's approach to managing mental health challenges.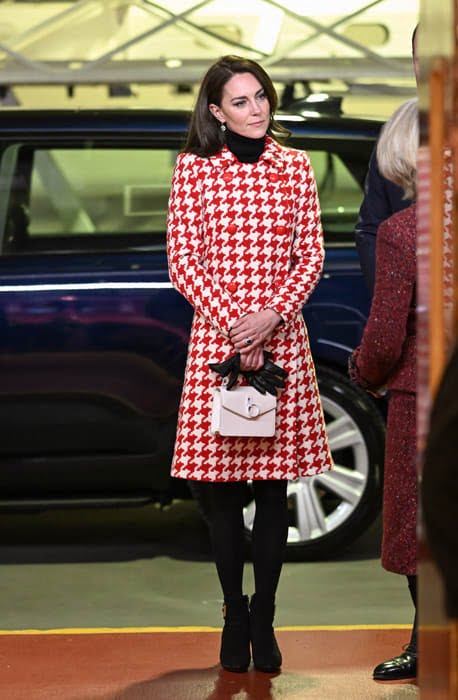 Some rumors are speculating on social media that the Prince of Wales is a supporter of the Welsh Rugby Union while The Princess of Wales has the same role as the English Rugby Football Union. Both husband and wife found themselves on opposite sides as Wales hosted England for their Six Nations Rugby clash. When they cheered and applauded their entire match with more than nearly 70,000 other rugby spectators at the arena, Kate and William did not appear to give a damn about each other's feelings and in all sincerity appeared to be strong rivals and sports lovers. Stay tuned with us to get more details.