Does Bill Die In The Last Of Us? How Do Bill and Frank Die In The Last of Us?
The latest episode of The Last Of Us left the fans asking does Bill die in The Last Of Us. Meanwhile, searches for Bill on the internet have increased over time. A sharp spike in the search volumes for The Last Of Us's Bill can be seen on social media. There is no doubt in the fact that HBO's adaptation has a huge fan following across the globe. Meanwhile, fans in large numbers are taking over the internet and searching if Bill died in the original game after his surprising fate in the series. A number of questions are being asked by the fans regarding The Last Of Us's Bill. Thus, we have come up with this article to make you educated about it. So be sticky with this page and keep reading this article for more details. You are asked to go through each and every section given further in this column. Drag down the page. Follow More Updates On PKBNews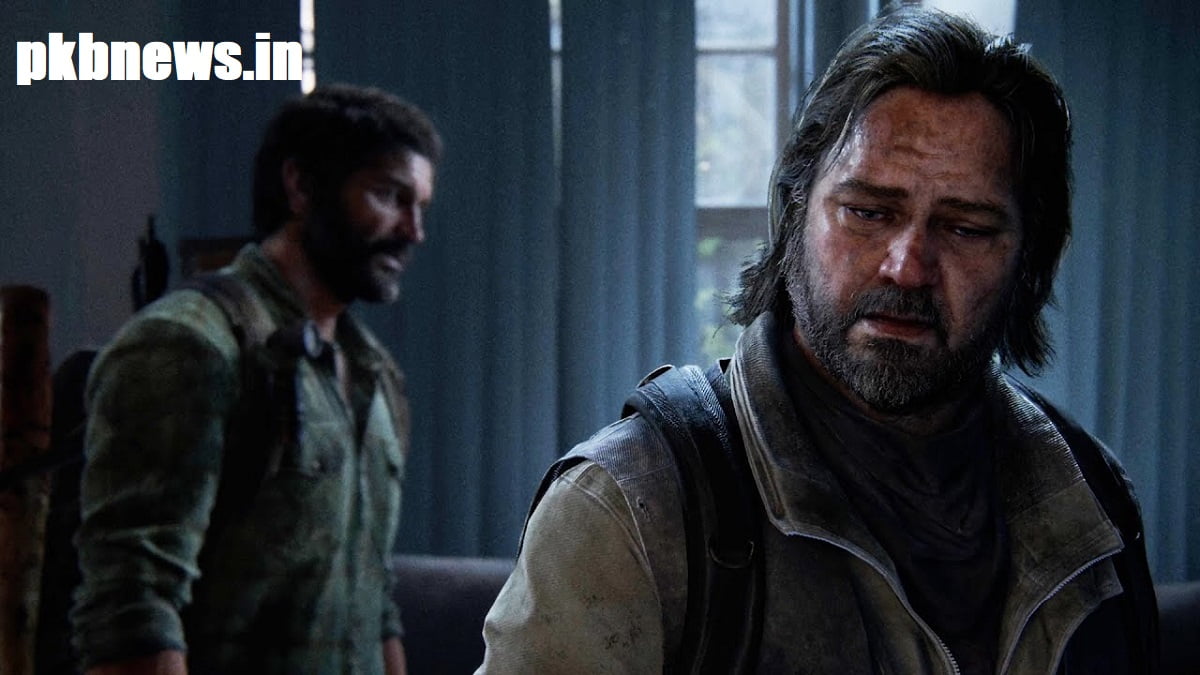 Does Bill Die In The Last Of Us?
Before discussing it we make it clear that this article contains spoilers ahead for The Last Of Us. The plot of Frank and Bill is only briefly touched upon in The Last Of Us video game but episode three has dramatically expanded on their relationship in what a sudden deviation from the source material. Episode three is enthralling enough as it packs joy, tension, and heartbreak as it shows their story over almost two decades.
Bill and Frank's story begins with their first meeting after Frank fell into one of Bill's traps. But at the end of the episode fans have been left asking does Bill die in The Last Of Us after his surprising fate in the series. Episode three is titled "Long, Long Time" it starts with a brief catch-up with Ellie and Joel who are coming to terms with their new dynamic after Tess's departure. The duo comes across the harrowing site of a mass grave which shows a flashback to the early days of the outbreak where the FEDRA soldiers take away civilians. Watching on from the safety of his secret bunker, however, is Bill, a conspiracy theory-toting survivalist who goes on to turn his abandoned town into a fortress, building defenses and laying traps to stave off any wandering infected or curious raiders.
Until a man named Frank stumbles into one of his traps Bill was happy in his isolation and it proves to be the start of a heartfelt love story between them. Bill had initial wariness of the new arrival, but still, the duo begin to bond and go on to become an ideal couple and given the circumstances, with Bill saving them with his defenses and Frank helping to spruce up the dilapidated neighborhood as well as reaching out to Joel and Tess to begin their mutually beneficial smuggling arrangement.
How Do Bill and Frank Die In The Last of Us?
Talking about the present day, Frank has fallen ill and Bill is supposed to take care of Frank. Later Frank unveils that he wants this to be his last day and that he planned the perfect final day for himself including their marriage and having dinner before moving on. It seems that Bill does not want to leave Frank and can not live without him thus Bill laces their wine glasses with enough pills to kill a horse and they die together. Scroll down the page and read more details and find out if Bill died in the Last of US Game.
Here is the spoiler. No, Bill is not dead in The Last Of Us Game. Bill is still alive. As per the information, Bill greets Ellie and Joel when they visit his town. In fact, Bill is incredibly grumpy but not too much pleased to see Joel and Ellie. It seems Bill does not want to have Joel and Ellie especially when Joel asks him for help in getting them a car. They go to the local school where a military vehicle crashed just a while ago with a still-working battery. However, when they reach there, they find that the battery has been taken and they are swiftly attacked by a horde of Infected. Read what happens further. Scroll down the page and take a peek below.
Despite an intense attack by a horde of infected, they manage to flee from there and escape the horde and take shelter in a house where they find the missing battery has ended up. Then Bill assist Ellie and Joel in installing the battery in a truck parked in the garage. Thus, they become able to start the truck and dodge more infected in the process. The sequence ends with Bill still alive after he helps Joel and Ellie get the truck started. That's all for now about it. Stay tuned to this website for more details and updates.