Who is Amaury Guichon? Meet new MasterChef Australia Judge
Surprise, Amaury Guichon, a well-known pastry chef from throughout the world, has joined the esteemed MasterChef Australia judging panel as a recent addition. Amaury is poised to add a new perspective to the upcoming MasterChef Dessert Masters spin-off of the program thanks to his unrivaled proficiency in the craft of pastry-making. Amaury made a memorable cameo in the MasterChef Secrets and Surprises Grand Finale before taking on his official role. There, he tasked the remaining two competitors, Brent and Rhiannon, with recreating his complicated and delicious coffee chocolate pocket watch within a constrained time frame of five hours and 45 minutes. Amaury's undisputed skill as a chocolatier enhanced his reputation.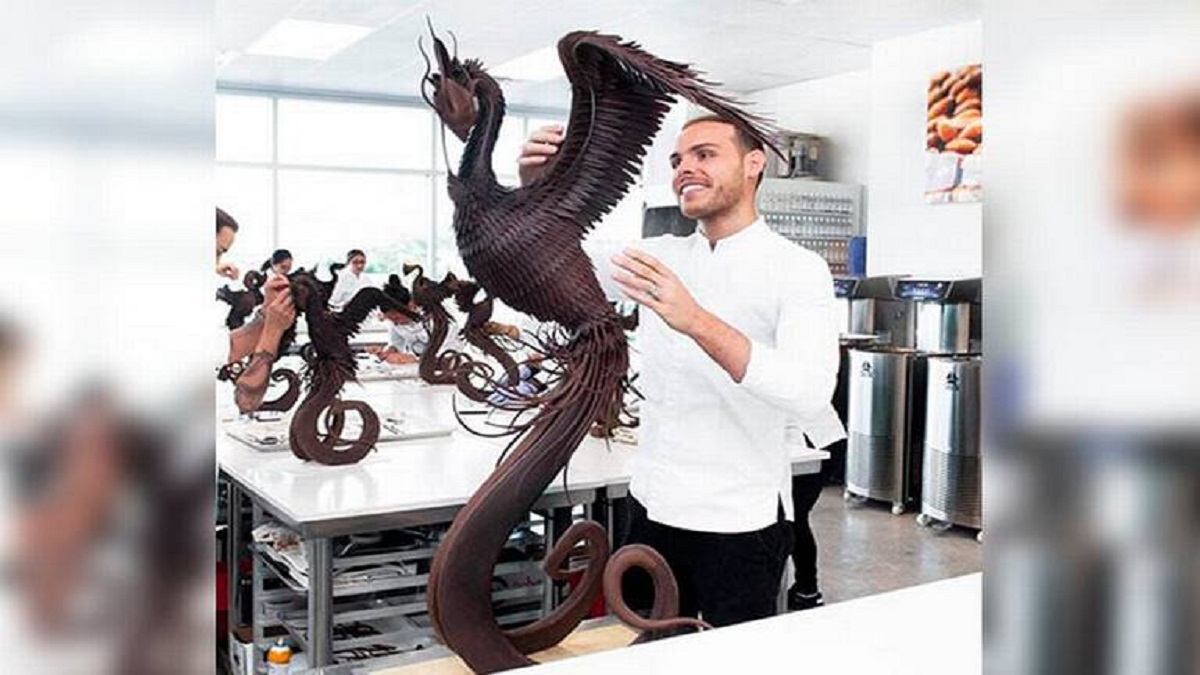 Who Is Amaury Guichon? MasterChef Australia
The filming of MasterChef Dessert Masters has already been completed, but the broadcast date has not yet been revealed. Viewers are eager to see the incredible abilities of the competing pastry chefs as they compete for the magnificent $100,000 prize money. Amaury said he was blown away by the cast's talent and expressed his respect and adoration for them. The culinary community as well as enthusiastic spectators have been eagerly anticipating Amaury Guichon's arrival in Australia. Amaury is excited to discover Australia's distinctive pastry scene, which he views to be unlike anything he has seen in a very long time, as he sets off on this new work. He has been enthralled by the close group of cooks who share an unrelenting enthusiasm for their work as well as excellent friendship.
Amaury Guichon, who is renowned across the world for his breathtaking pastry masterpieces, has won praise for his creative methods and meticulous attention to detail. His elaborate dessert creations and innovative chocolate sculptures have captivated both audiences and other chefs. Amaury's appointment as a judge on MasterChef Dessert Masters is evidence of his extraordinary talent and the acclaim he has received over the course of his career. Amaury will definitely offer a lot of expertise, a precise eye for presentation, and a discriminating palate to the competition as a judge.
Amaury's knowledgeable viewpoints and helpful criticism will not only test the competitors but also encourage them to push their efforts when it comes to creating desserts. Amaury Guichon's inclusion on the MasterChef Australia judging panel is expected to have a major impact on the spin-off's dessert-centric component. His interactions with the competitors will definitely demonstrate his love of pastry and commitment to the profession. The participating pastry chefs' transformational journeys will be shown to viewers as they compete to win over Amaury and the other superior judges.