Zama Zamas: Saps Special Task Force Deployed To Crackdown On Riverlea
A bunch of underground zama zamas (illegal miners) are being sought by the task team right now. The zama zamas, who are notorious for their illegal mining operations, have avoided capture by hiding themselves deep under tunnels. Because of how complicated and confusing these tunnels are, it is quite difficult for law authorities to find and capture the Zama zamas. The task team is pursuing these elusive illicit miners using cutting-edge technology and specialized equipment to penetrate the dangerous underground terrain. The task team, which is outfitted with specialized tools and knowledge, is tirelessly searching for and capturing these elusive illicit miners.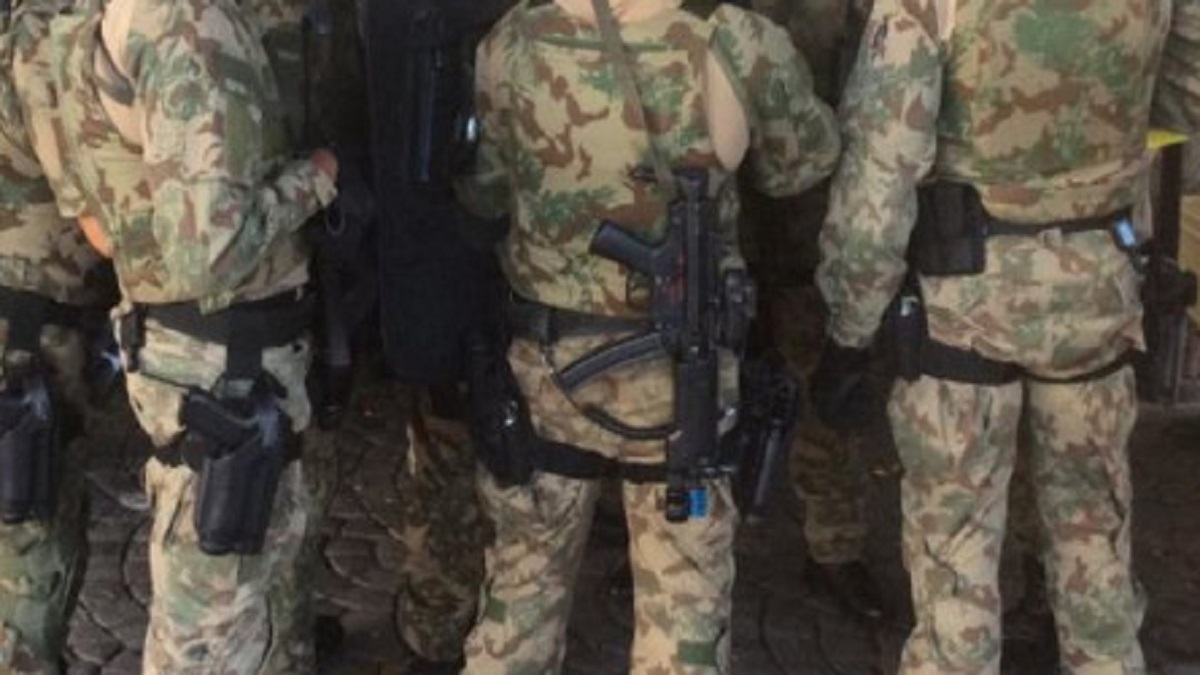 The Special Task Force, South Africa's most prestigious police force, has been sent to Riverlea, south of Johannesburg, to deal with the problem of unauthorized miners. A bunch of underground zama zamas (illegal miners) are being sought by the task team right now. The surrounding community has been significantly disrupted by the zama zamas, who are also engaged in violent and theft-related crimes. The government's decision to send the Special Task Force to Riverlea is evidence of both the gravity of the situation and its commitment to finding a solution. The task force's goal is to capture the zama zamas and put an end to their criminal activities using their knowledge and specialized training, bringing much-needed respite to the affected community.
The Special Task Force is the best group to catch these illegal miners and put the region back on track because of their experience with dangerous circumstances. At this time, 25 persons have been detained. A few men of the special task force have entered an open field in the Gorge Harrison region, close to Riverlea, dressed in their well-known camouflage gear and armed to the teeth. Their goal is to find and capture any remaining illegal miners who are wreaking havoc in the neighborhood. The Special Task Force is confident in their abilities to put an end to this illicit activity and safeguard the safety of the locals because of their intensive training and cutting-edge equipment.
Multiple units have been active since Wednesday morning at 6 am, according to police spokesperson Brenda Muridili. The zama zamas entered their holes as soon as we entered, as is customary. The special task force and other teams are currently evaluating the situation and determining the best course of action. Despite the arrest of certain Zama zamas, according to Muridili, no firearms have been found. The recovery of firearms must be given first priority because they constitute a serious risk to public safety, according to Muridili.