Unacademy Teacher Karan Sangwan, Bio, Salary, Family, Age, Controversy, Net Worth
Karan Sangwan is a dedicated educator affiliated with the online education platform Unacademy. He specializes in teaching law at Unacademy, offering valuable insights and knowledge to students seeking to enhance their understanding of legal concepts. In addition to his role at Unacademy, Karan also extends his educational efforts through his YouTube channel named "Legal Pathshala." Through this channel, he offers online coaching and guidance to aspiring students who are preparing for various judiciary examinations, including APO (Additional Public Prosecutor), APP (Assistant Public Prosecutor), ADA (Assistant District Attorney), and other related exams. Karan's commitment to providing quality education and his focus on helping students excel in their legal studies have made him a reputable figure in the field of online education and judiciary exam preparation.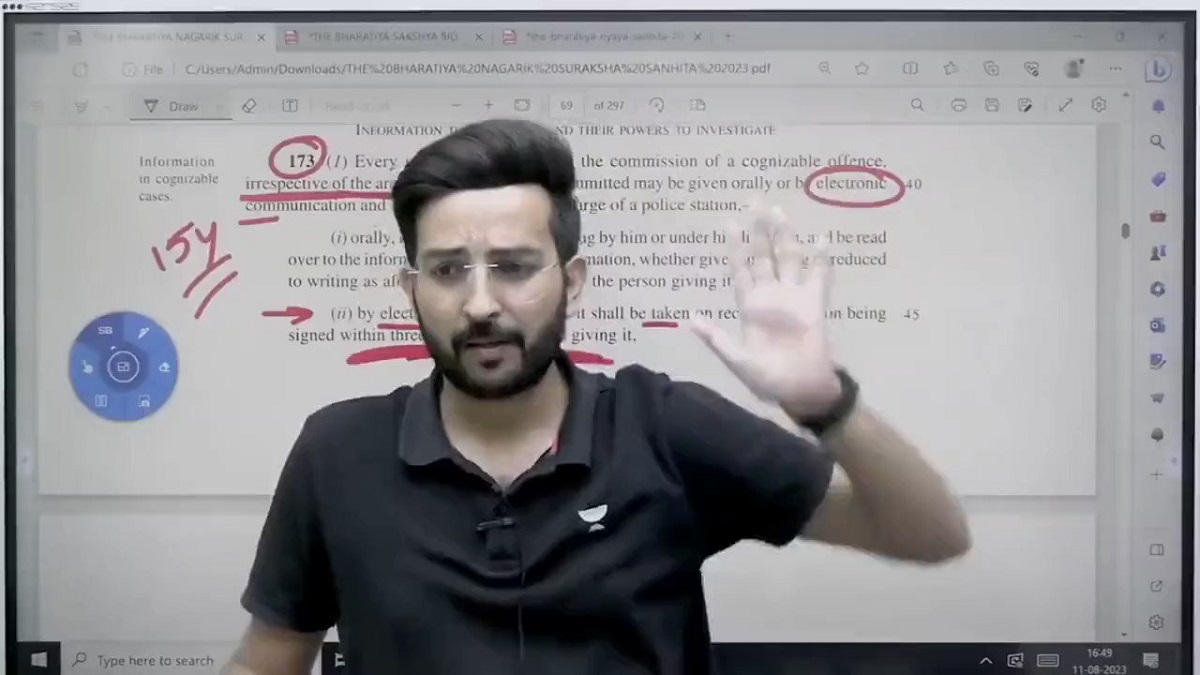 Who Is Karan Sangwan Unacademy Teacher?
In a recent viral video on the social media platform, Karan Sangwan, an educator at Unacademy known for teaching law, passionately urged his students to make informed choices when it comes to voting in elections. The video, which spans around 48 seconds, features Karan expressing his viewpoint on the importance of not voting for politicians who are illiterate and primarily focusing on renaming places. In the clip, Karan can be seen advocating for a more educated and thoughtful electorate by advising his students not to support politicians who prioritize changing names instead of addressing substantive issues. His message reflects a broader sentiment of encouraging voters to critically evaluate the qualifications and priorities of candidates before casting their ballots. Karan's words highlight the significance of making informed decisions in the democratic process and the responsibility citizens have to elect representatives who will work toward the betterment of society. The video's popularity underscores the resonance of his message in a society where political engagement and awareness are crucial for shaping the nation's future.
Karan Sangwan's journey as an educator at Unacademy has been notable since he joined the platform on February 7, 2020. Since then, he has played a significant role in teaching various subjects and courses, accumulating a total of 23 million minutes of watch time for his courses on Unacademy. His instructional focus spans across subjects like Civil Law, Criminal Law, and more, catering to students preparing for Judiciary entrance examinations.
Karan Sangwan Bio Overview
| | |
| --- | --- |
| Name | Karan Sangwan |
| Profession | Teacher |
| Subjects | Law Subjects |
| Teaches at | Unacademy |
| Followers on Unacademy | 14K |
| YouTube Channel | Legal Pathshala |
| Subscribers on YouTube | 45.7K |
| Worked at | CR Law College Hisar |
| Education | Himachal Pradesh National Law University Shimla |
| Known Languages | English and Hindi |
| Joined Unacademy | February 7, 2020 |
| Experience | LL.M. in Criminal Laws (7+ Years exp.) |
| For More info | unacademy.com/@legal_pathshala/about |
Beyond his association with Unacademy, Karan has also been actively engaged in educating through his YouTube Channel, where he imparts knowledge on diverse Law-related topics. He conducts live streams, covering important questions, quick revisions, and other educational content. Karan's academic background includes the completion of his education at Himachal Pradesh National Law University Shimla. With over seven years of experience in Criminal Law LL.M., he has established himself as a knowledgeable figure in the field. Karan's expertise is demonstrated through his contributions to more than 100 selections of students across India. Prior to his journey with Unacademy, Karan spent around a year working at CR Law College in Hisar. His transition to Unacademy marked the beginning of his online teaching journey, where he reaches students from different corners of the country. Through his engaging and informative videos, he aids students in their preparation for various Law examinations.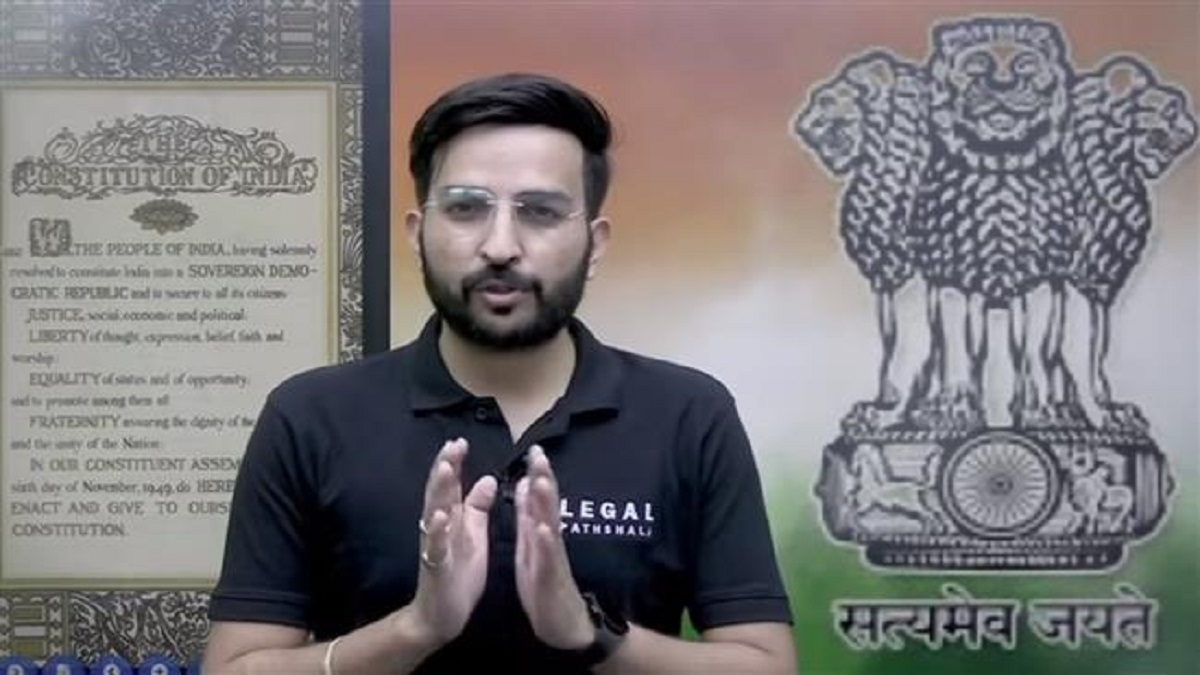 Karan Sangwan's rise to popularity among students is evident, yet his personal details remain relatively undisclosed, including his family background. His LinkedIn profile indicates that he hails from Hisar, Haryana, offering a glimpse into his regional origin. Through his YouTube channel, Karan consistently shares videos covering a range of examination-related content, informative aspects of law, and strategies for effective preparation.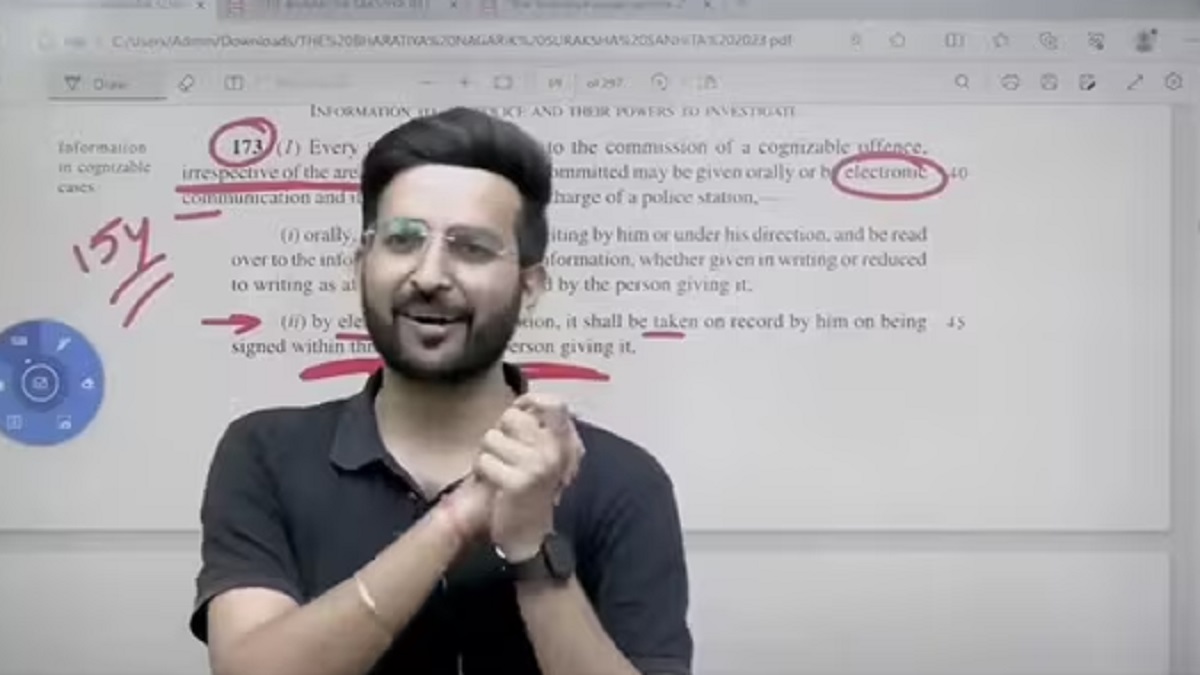 It's notable that a video of Karan urging students not to vote for uneducated politicians has sparked controversy, with interpretations varying. Some individuals speculate that his message indirectly targets the Prime Minister, while others raise concerns about his use of education as a platform to spread political sentiments. Karan derives a significant portion of his income from Unacademy, where he actively teaches. His YouTube channel also boasts a substantial subscriber base, with over 45.7K subscribers. However, details regarding his net worth remain undisclosed, as much about his personal and financial information remains unknown. It's possible that in the future, more comprehensive details about Karan Sangwan, including his age, family, net worth, and other aspects, will become available, offering a deeper understanding of his background and achievements.