TCS Salary Hike For B Band: How Much Hike Is B Band Employees At TCS
In this article, we are bringing the TCS B Brand hike percentage 2023 for the readers. TCS is one of the Biggest IT companies. And many people aspired to work here. The TCS B Brand pay hike can be seen in this article for 2023. As for the company like TCS, they always seem to make a great addition to the wages for their employees. Not just that the company also gives a great working environment for their workers that helps them to enhance their work. In TCS employees also get bonuses and monthly Compensation increases in their pay.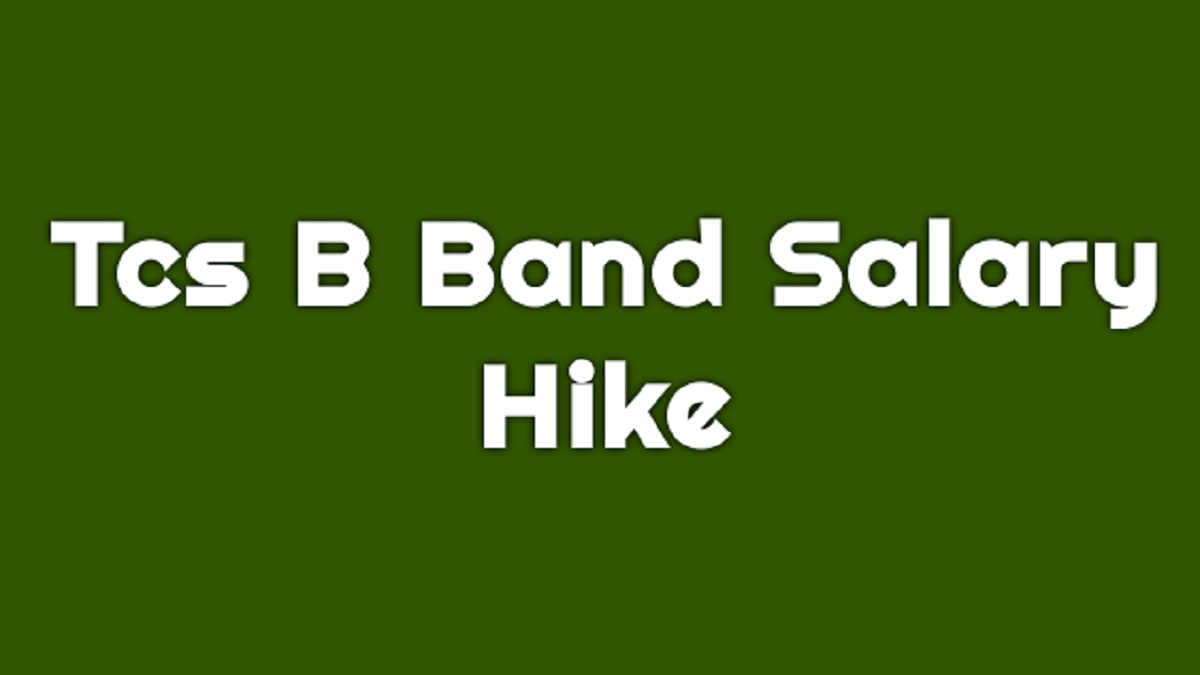 TCS Salary Hike For B Band
At TCS, income increases are based on applicants' aptitude. A detailed breakdown of the raises or bonus information for each department's TCS B Band personnel is also available on this page. TCS normally announces the performing bands in the first and second weeks of April. Then they release their Q4 (annual) Results around April 15. Following that, in the fourth week of April, the new compensation letters for FY2022-2023 will be released. Normally, after two years of employment, one receives two raises. The last anniversary and the yearly increase in March are two of them.
As for the TCS hike predictions, according to sources, TCS is reportedly providing eligible employees with a 20% salary boost; the remainder of the workforce will receive raises based on performance. TCS employs almost 6 lakh people worldwide. Variable pay determines 10% to 20% of the salary. According to the report, TCS will pay 100% variable compensation to 4 lakh employees in FY22. Performance-based remuneration will make up the final 30% of workers' compensation. TCS normally gives raises between 2 and 8%, depending on your performance band and the results of the most recent quarter. About 80% of the workers received B and C bands, which came with 5% and 2% rises, respectively.
As for the hike in percentage for B Brand in TCS will be 4% approximately. This year according to the sources the brand earned approximately a 4% rise. And someone who had a 5 rating on an A brand going to earn around 4. It says that there is no set % for the brands. Depending on the employee's domain in which they work, the percentage going to be different for every brand. And as for the average compensation increase in their Financial Year 2021-2022 will going to be between 12 and 14 percent. The company also announced that the B brand will get raised by 4%. The final CTC for the employees will be get by using the computation from early.