What Is Taco Bell Yellowbird Nacho Fries?
Competition is everywhere and in every field and it is always required to get updated from time to time. Not only mobile applications but many food outlets add new things to their menu so that their customers never get bored of them. This new addition to their menu also makes their customers happy as they also get bored of eating the same thing and this new addition gives them more choices. Every food outlet knows for their signature dish and we are sure that most of you went to eat that. Now in this article, we will talk about one such dish which is quite popular among eaters and a special sauce made it tastier and enhanced the flavor of the dish.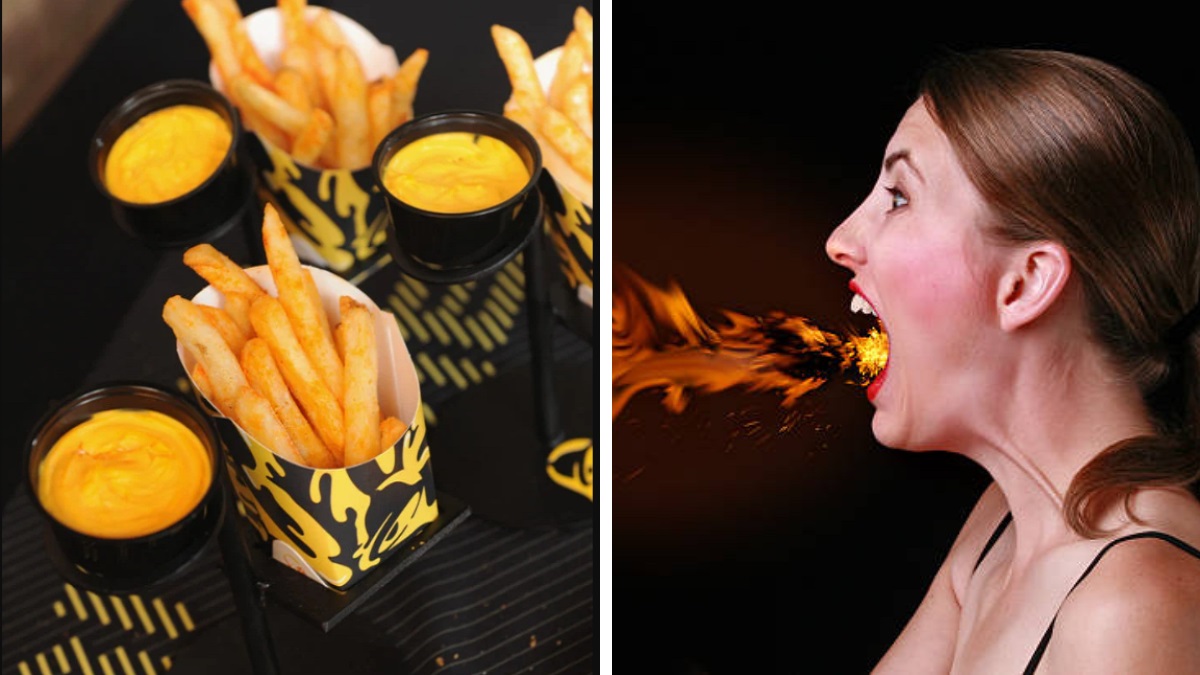 What Is Taco Bell Yellowbird Nacho Fries?
Nacho Fries, the iconic dish of Taco Bell is once again back in the store and now it comes with a spicy twist. All the credit goes to the latest tastier and spiciest sauce which is "Yellowbird Sauce". The report states that the Mexican food chain proudly declared its collaboration with the condiments brand as its Spicy Habanero Ranch complements the original flavor of its iconic dish. However, Yellowbird Nacho Fries are only available to eat for a limited period while the comeback item of Taco Bell will remain longer on their menu card.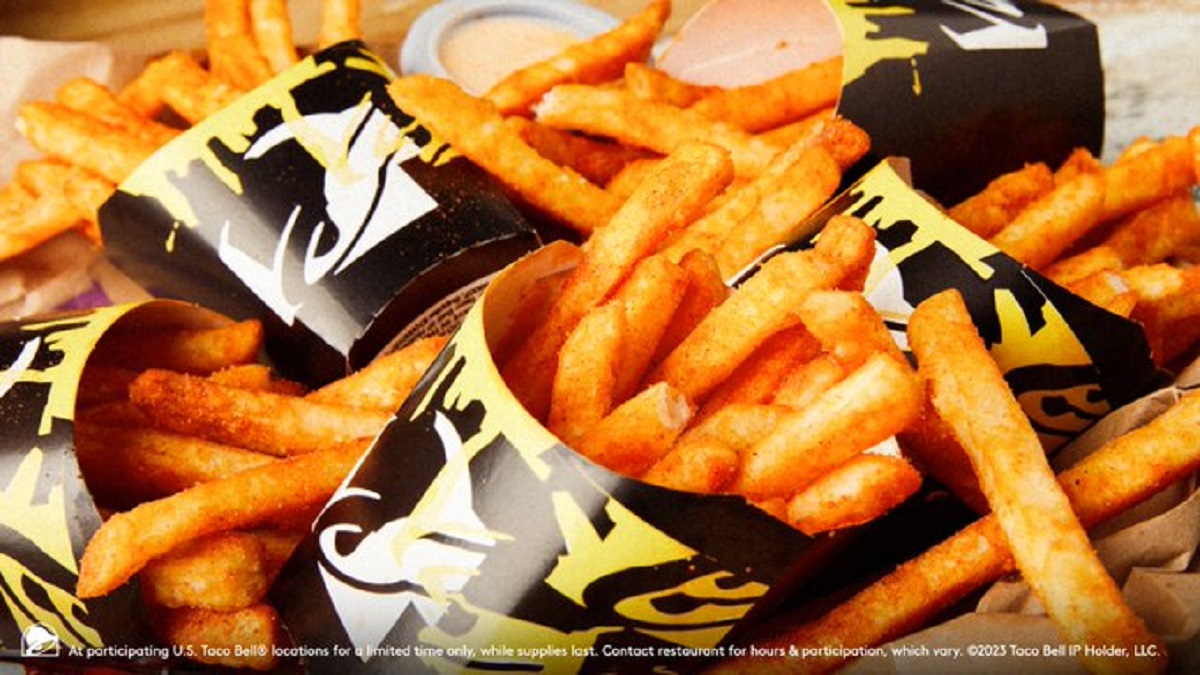 You need to hurry as Nacho Fries with the Spicy Habanero Ranch sauce are only available for 2 weeks to eat. It is beginning to serve from Thursday, 13th April 2023, or until the supplies last. This dish is stated to be made in "hot sauce heaven featuring crispy, boldly spiced potato fries that cut in slim-cut shape". This dish is topped with warm nacho cheese sauce, steak, and the exclusive spicy sauce of Yellowbird. The price of Yellowbird Nacho Fries is $4.99. The consumer can enjoy the special sauce with any item for an extra $1 and keep in mind that this offer is only for a limited period.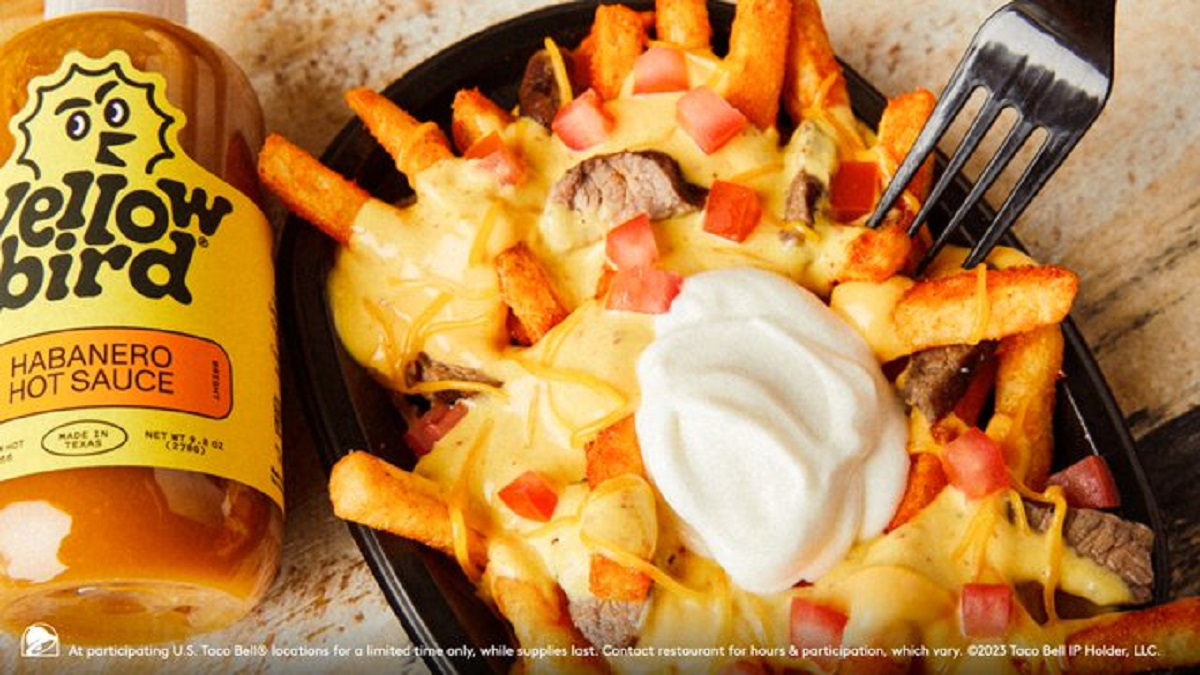 In the meantime, the consumer can get the classic Nacho Fries sans the sauce and the price of it is $1.99. Now you all must be thinking about what is Yellowbird Sauce and why it is creating a lot of hype. The taste of the Spicy Habanero Ranch sauce by Yellowbird is explained as "fruity, unforgettably versatile, and acidic." The official website of the sauce notes that the above Scoville Heat Unit (SHU) of the sauce ranges from 15,580-54,530. This sauce is made up of different ingredients that include, tangerine, carrots, garlic, onions, habanero, and more. Those who like the Organic Hananero Hot Sauce can buy it separately on the website of Yellowbird in different packs.