What Is SynthGPT? Introducing AI Synth Revolution!
There is no doubt in the fact that AI is bringing a revolution to the tech field but what if AI also helps you in creating music and sounds which is currently being considered as an art of talent of musicians and instrumentalists? Recently, the music industry was stirred up by an AI-driven sound engine which is being seen as a revolutionary development in the world of the music industry. Here we are talking about SynthGPT. Have you heard about it? If not, this article will tell you everything about it. In the following sections of this column, we have talked about its every imperative aspect. So be sticky with this page and keep reading this article.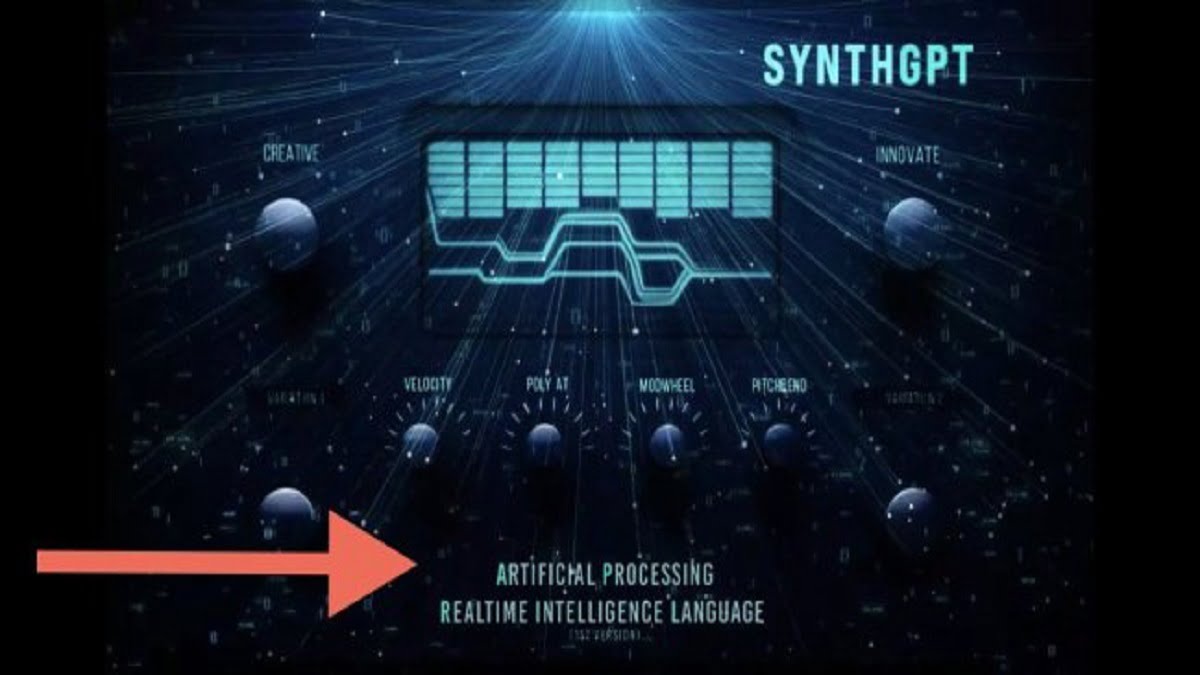 What Is SynthGPT?
SynthGPT is an AI-driven text prompt-based sound engine. Sounds interesting, isn't it? It also sounds similar to ChatGPT which has taken over the tech industry by storm completely. Now, we have an AI-driver text-prompt-based sound engine as well. If we have to describe it in short we would say anyone can become a music producer on his own by just entering some text instructions on SynthGPT and fresh new music is prepared for you. Scroll down the page and read more details about SynthGPT.
This is why we are saying get ready for a revolutionary leap music world as sound synthesis technology has been revolutionized to an extent that the person who does not know playing any musical instrument can also generate music. Sound synthesis has become so easy with this AI-driven text-prompt-based sound engine SynthGPT. Since people heard about SynthGPT, a lot of questions regarding it, are coming to their minds and prevailed among them so fast and leading them to go for their answers. In the following sections of this article, we have given all the details that you should know. Scroll down the page and read more details.
With the help of SynthGPT, anyone can now create and generate imaginable sounds by simply giving text instructions and descriptions to the sound engine SynthGPT. It is a groundbreaking technology that harnesses cutting-edge advancements in Artificial Intelligence and lets music producers and directors transform their imagination into unique, rich, and dynamic sounds through text prompts. Let's consider an example to understand how it works. If we write the description in SynthGPT "warm analog pad with a touch of shimmer", AI-driven text-prompt-based sound engine SynthGPT will give you a piece of never-before-heard music that perfectly matches your query entered. Scroll down the page and read more details about SynthGPT.
Now let's consider some most talked about questions about SynthGPT. Who created this SynthGPT? Reportedly, SynthGPT is a creation of Luftrum Sound Design. Luftrum was founded back in 2008 by Luftrum whose real name is Soren. Soren is a native of Denmark and he is fond of sound design as it always fascinates him. People have heard Luftrum's music in his albums and computer games and some Hollywood films as well such as What Happened to Monday, Shades of Grey, and the television series Vikings.
Luftrum said that he started Luftrum Sound Design to share the knowledge he has gathered working with audio and to assist expedite the process of composing. Because it consumes time to prepare an inspiring instrument or make a unique set of synth presets he thought that the time he has invested in fine-tuning the creation of making sounds result in not only satisfaction but more importantly inspiration toward everyone's individual musical goals. Scroll down the page and read more details.
How To Use SynthGPT?
However, Luftrum's only aim is not to grow the business but to charity as well. Reportedly, he organized an annual fundraising event from 2011 to 2020 where companies from the music industry exhibit their products for auction to raise funds to save the children, plastic oceans, MusiCares, and WWF. In fact, Luftrum Sound Design is a one-man company and but it has a lot of work their benefits of it as well.
Recently, Luftrum introduced an AI-driven sound engine called SynthGPT. Luftrum took to its Twitter handle and shared the link of SynthGPT and captioned, "Get ready for a revolutionary leap in sound synthesis technology that will render all existing synthesizers obsolete. Introducing SynthGPT, the world's first AI-driven text-prompt-based sound engine." Scroll down the page and read more details.
Is SynthGPT free? Yes, it is currently free but for a limited period only. It will be a paid sound engine later. Currently, it is under development. However, Luftrum has presented its first-ever version. SynthGPT is highly influenced by the algorithm of ChatGPT. Both work in the same manner. There is no app for SynthGPT. It is a web tool, that can be found on the official website of Luftrum Sound Design official website. SynthGPT's beta version is also available. Stay tuned to this website for more details and updates.