Watch: Student asked to leave stage over 'Jai Shree Ram' chant At Ghaziabad ABES college
We are here to share the news with you about the viral video of UP,  In this video a boy in Ghaziabad. A student of Ghaziabad's ABES Engineering College in Uttar Pradesh was asked to leave the stage by a faculty for chanting the "Jai Shree Ram" Solgan during a cultural fest. This news is getting circulated on the web and gaining the attention of the people. This news has raised several questions in the minds of the people. What is this matter? What happened in the college with the students during the chanting  'Jai Shree Ram' slogan? We will try to cover all the details of the news. Let's continue the article.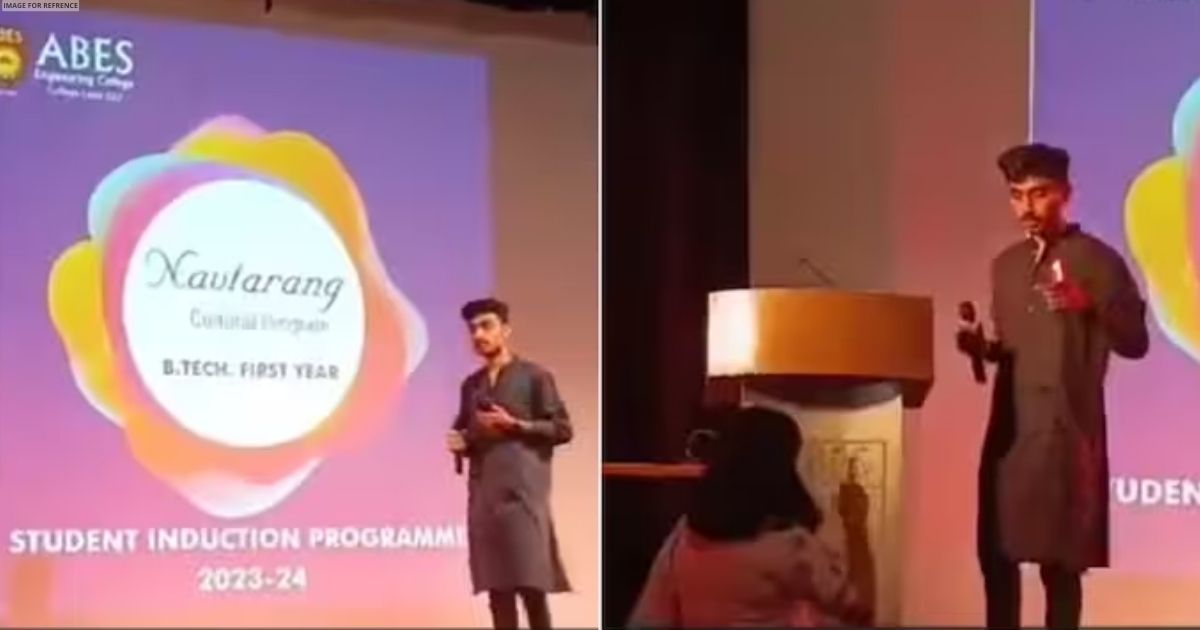 Student asked to leave stage over 'Jai Shree Ram' chant
According to the report, The entire incident happened in a cultural fest. This video came on the internet and the teacher faced the public's reaction. This type of case is increasing day by day. On the basis of the report, a student appeared to chant "Jai Shree Ram" on the stage as a response to chants by the audience. Then a faculty member came and asked him to leave the stage". She got angry at him because of his chanting. He tried to explain the matter but she didn't listen to him. Scroll down the page to learn more information about the news.
Let's take a look at the teacher's words "They are here for some cultural event. They are here to enjoy the festival so why is he saying slogan here? She further says that this doesn't make any sense" The Teacher identified as Shweta Sharma. This clip is getting viral on the web and the various reactions. After getting viral the video, the Director of ABES Engineering College, whose name is  Sanjay Kumar Singh, said that a committee had been constituted against the teacher. Further, he said no action would taken against the student.
A conversation between a faculty member and a student has sparked controversy. The investigation is ongoing against the teacher. He says the committee will submit a report very soon and action will be taken according to the report. Also, no action will be taken against any student by any faculty. No one will dishearten any student over the incident" This statement is given by the  Director Singh told ANI news agency. Not only this, but police are also investigating the matter. Hindu Raksha Dal workers started the protest at the college and asked to expel the responsible member from the college. Stay tuned for more updates.