Who Is Sai Varshith Kandula? U-Haul Suspect Indian-origin man charged
Recently, a U-haul suspect is allegedly accused of crashing into a barrier outside of Lafayette Park. Here are some interesting facts about the person which you should not miss! You are required to read the complete case study in this article and follow us around for all the insights. Continue reading for more details. According to an affidavit from a secret service officer, the teen was accused of driving a U-haul into bollards near the White House expressed admiration for Nazis, and stated that he wanted to get to the white house, and seized power and was put in charge of the nation. Sai Varshisth. 19, was accused of ramming a rented truck into barricades near the White House on Tuesday morning. He was arrested at the scene, where police allegedly found a Nazi flag in the back of his truck. A statement by a Secret Service officer, submitted alongside Kandula's arrest warrant, states that Kandula told law enforcement about his admiration for Adolf Hitler.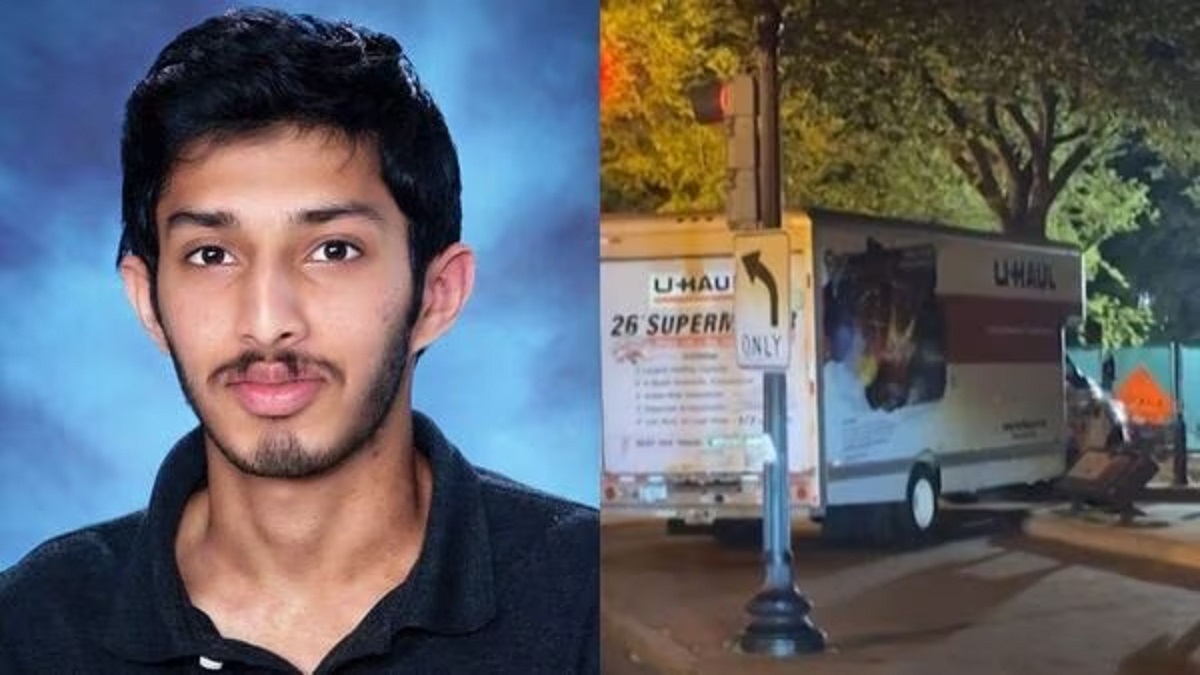 Who Is Sai Varshith Kandula?
Kandula did not have explosives or weapons in the U-Haul when he was arrested, according to the Secret Service statement. He told agents that he'd planned an attack on the White House for six months, as part of a bid to "seize power,". On questioning, how he would seize power, Kandula answered that he would "Kill the President if that's what I have to do and would hurt anyone that would stand in my way," prosecutors say. He also allegedly told Secret Service agents that he hoped to promote his plans for ruling the U.S., which he had written in a notebook.
1. U.S. Secret Service Spokesman Says Sai Varshith Kandula 'May Have Intentionally Struck the Security Barriers'
Vehicle collision at Lafayette Square: Roadways and pedestrian walkways are closed as teams investigate. pic.twitter.com/4QqNyRoa0T

— Anthony Guglielmi (@SecretSvcSpox) May 23, 2023
Kandula told officers that the flag he produced at the scene was a swastika that he had purchased online because "Nazis have a great history," the affidavit says. He allegedly added that he admired Nazis due to their "authoritarian nature, Eugenics, and their one world order" and said that he looked up to "Hitler because he was a strong leader." According to the affidavit, he claimed to have flown from St. Louis to DC on a one-way plane ticket. On arrival, he allegedly rented the U-haul from a location near the airport and drove straight to the White House. He allegedly stated that he knew his chances of arrest were great, but that he wanted to get attention from agencies like the Secret Service.
2. Sai Varshith Kandula Accused of Threatening to Kill or Kidnap Joe Biden
Video of the Uhaul crashing into barriers near the White House. No one was hurt. pic.twitter.com/0UEktiRBNj

— Heidi Hatch KUTV (@tvheidihatch) May 23, 2023
The affidavit accuses Kandula of causing more than $1,000 in damage to the barriers outside the White House. He has been charged with an assault with a dangerous weapon, reckless operation of a motor vehicle, threatening to kill or harm the president, and destruction of federal property. Thank you for being a patient reader and do share the article if you find it informative.
3. Sai Varshith Kandula Had a Nazi Flag and Duct Tape in the U-Haul
JUST IN: the driver of the #Uhaul that tried to crash through #Lafayette Park is charged with "Threaten to kill/ kidnap/ inflict harm on a President/ VP / family member". We saw a Nazi flag, duct tape and a notebook with pages full of writing retrieved from the truck. @fox5dc pic.twitter.com/U9saFoLRIf

— Melanie Alnwick (@fox5melanie) May 23, 2023
4. Sai Varshith Kandula Is a 2022 Graduate of Marquette High School in Missouri Pursuing a Career in 'Data Analytics
HAPPENING NOW: Lafayette Square is closed off after a U-Haul crashed just across the street from the White House. Secret Service says they've detained the driver. No injuries have been reported. https://t.co/cXt81Ji2NA

— Troy Pope (@troycpope) May 23, 2023
5. Video Showed the U-Haul Truck, Driven by Sai Varshith Kandula, at the Scene
This is our view of the inside of the truck @wusa9 https://t.co/kKsQXpldBv pic.twitter.com/9gnkhhyWpc

— 𝙆𝙖𝙩𝙞𝙚 𝙇𝙪𝙨𝙨𝙤 (@KatieLusso) May 23, 2023