Martin South Movie Hindi Dubbed Released On YouTube
As we said earlier, people are showing more interest in watching South Indian films and the simple reason is the simplicity and wonderful storyline. These days most of the films in Bollywood are getting flops due to the poor storyline and instead of working on good scripts, they are just making the remake of their films. They themselves know that the scriptwriting of other industries is good compared to theirs. We all know that South Indian movies now contribute more to overall box office collections than Bollywood is giving. One of the important factors that contribute to the rising in viewership is the way movies are being marketed.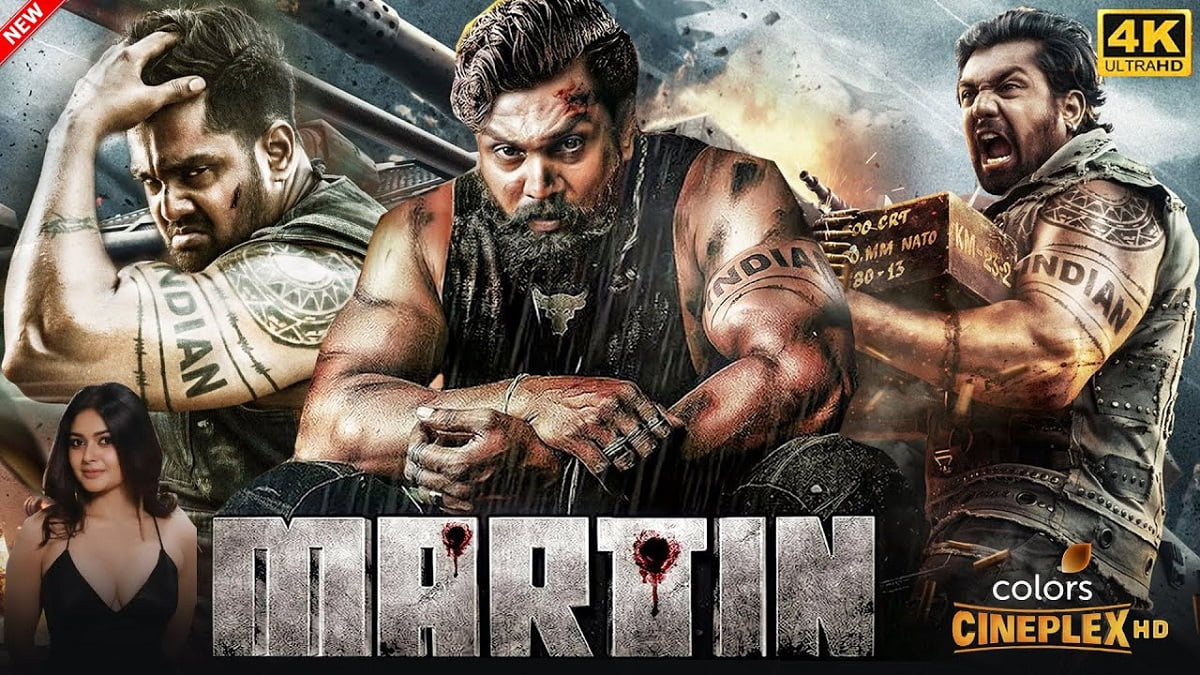 Martin South Movie Hindi Dubbed
There are many films that are dubbed in Hindi and people are always keen to watch the. OTT platforms have to give wider options to the audience and they can watch the film or series from any country. There are many regional languages films are available to watch that dubbed into the Hindi language for north Indian audiences and in this line-up, one more film has been added. People are super excited to watch one of the most anticipated films titled "Martin". It is basically a Kannada Pan India Action Film.
This movie has constructed under the direction of Arjun who is also the writer of this film. Martin has filmed under the production of Uday K Mehta Production Banner. Apart from the story, people are also enjoying the music of the film which has been composed by Mani Sharma. The lead role is played by Vaibhavi Shandilya, Dhruva Sarja, and Sriram Reddy. It is released on Pan India Scale. It is typically an action movie and it is available to watch in different languages such as Kannada, Tamil, Hindi, Telugu, and Malayalam.
Hindi Dubbed Of "Martin"
As we already mentioned above, this movie will be launching in several dubbed versions including Hindi. The reports state that the Hindi dubbed version is dubbed by the original banner of the film. The Hindi title of the film will be the same as its original one. The teaser of the movie was launched on 23rd February 2023 and accumulated 70 million views within 3 days. People are super excited after watching the teaser of the film which is action-packed. Watchers are super excited to watch this movie on the big screen. The reports are stating that this film will be ready to release on big screens on 17th March 2023. For now, we just only have this many details but we are hoping to share more as soon as possible.