Manish Sisodia Arrest Live updates: Why did he get Arrested? Delhi CM appears before CBI for questioning
Manish Sisodia, Delhi Deputy Chief Minister was reportedly arrested on Sunday, February 26, 2023, by the Central Bureau of Investigation (CBI). Yes, the founding member of the Aam Aadmi Party (AAP) has been arrested by the CBI. According to the sources, he was being arrested for alleged corruption charges in Delhi. The arrest was made after hours of questioning in connection with irregularities related to the liquor policy in Delhi. As we know that uncountable liquor shops were opened in the city but later it was dropped after police began a probe. Let's find out more information regarding the arrest of an Indian politician.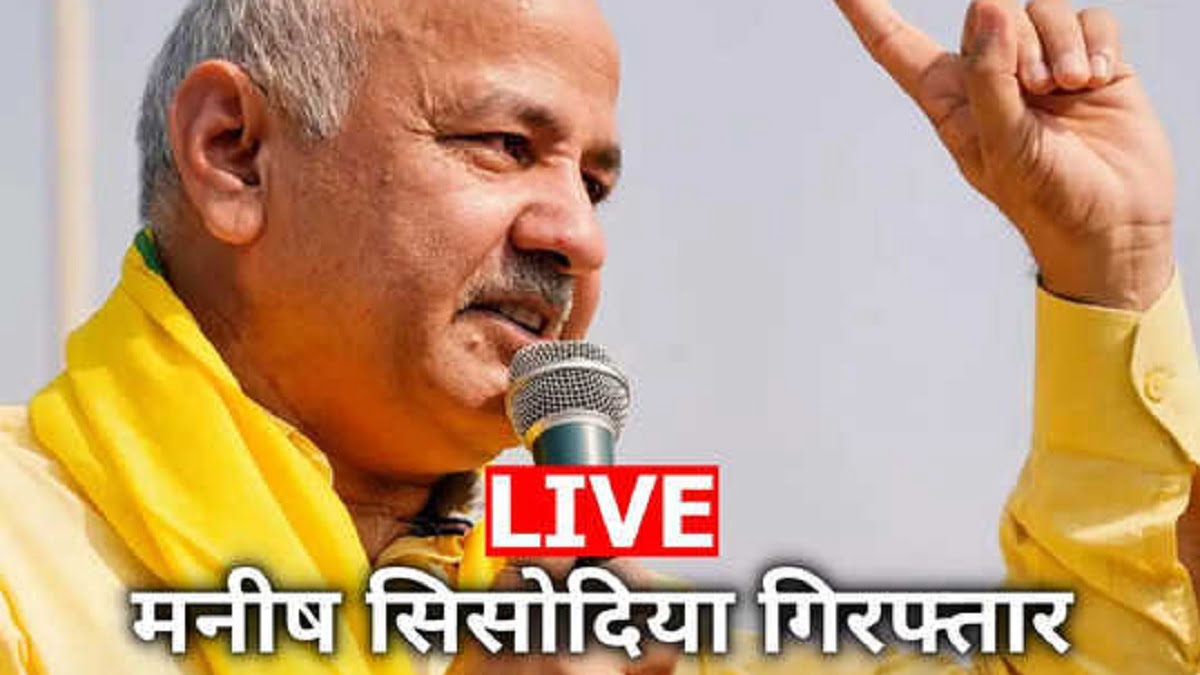 Manish Sisodia Arrest Live updates
दिल्ली के उपमुख्यमंत्री @msisodia जी की गिरफ़्तारी के ख़िलाफ़ भोपाल में @AAPMPOfficial का जोरदार प्रदर्शन। 💥

जब-जब ज़ुल्मी ज़ुल्म करेगा सत्ता के गलियारों से,
चप्पा-चप्पा गूंज उठेगा इंकलाब के नारों से। pic.twitter.com/fwN7n52bgW

— AAP (@AamAadmiParty) February 27, 2023
CBI दफ़्तर जाने के पहले, राजघाट पर बापू का आशीर्वाद लेने आया हूँ | LIVE https://t.co/tnFfqYUCTY

— Manish Sisodia (@msisodia) February 26, 2023
Most of AAP leaders are corrupt.
Before elections, they didn't have anything.
After Elections, they have cars, bungalows and all luxuries.#ManishSisodia went to jail. But other corrupt leaders of AAP are still roaming free.#ManishSisodiaArrested #ModiFearsKejriwal #AAPExposed pic.twitter.com/Zs5YF4nlhw

— GyanGanga (@sarinmall85) February 27, 2023
Via @ArvindKejriwal 🤣#ManishSisodia pic.twitter.com/BC9KiFh2uQ

— Amit Kumar (@AMIT_GUJJU) February 26, 2023
Arvind Kejriwal defended Satyendra Jain, he ended up in jail. Manish Sisodia, accused in the Delhi liquor excise scam, met the same fate…

Be rest assured, anyone Arvind Kejriwal dishes out his trash honesty certificate to, is corrupt to the bone. pic.twitter.com/Qc8c49qesZ

— Amit Malviya (@amitmalviya) February 26, 2023
Not so Mr Handsome anymore ..#LiquorScam #ManishSisodia #Wokeflix pic.twitter.com/xbuS1LEl9D

— Wokeflix (@wokeflix_) February 27, 2023
Shameful! Is this a celebration of corruption? A victory rally or some Nobel prize for corruption?

Godfather of Corruption Manish Sisodia visits FATHER OF NATION who was against Sharab!

Pehle karo Brashtachar, jaanch pe scream Victimhood & Atyachar , yeh inka Shishtachar ! pic.twitter.com/VwLnEeWegL

— Shehzad Jai Hind (@Shehzad_Ind) February 26, 2023
शराब घोटाला मामले में दिल्ली के डिप्टी CM #ManishSisodia गिरफ्तार

– 8 घंटे की लंबी पूछताछ के बाद CBI की कार्रवाई pic.twitter.com/kwAJepWc7o

— Shubhankar Mishra (@shubhankrmishra) February 26, 2023
Whole AAP team should watch this video and refrain themselves to play victim card.#ManishSisodia #AAPExposed pic.twitter.com/kb5wt0k7Xm

— Ashish Kumar BHARTIYA🇮🇳 (@Ashish_GudBoy) February 27, 2023
Since the news caught the attention of the local people, the Aam Aadmi Party and Mr. Sisodia deny the allegations, accusing the governing BJP of playing these kinds of dirty politics. This is a sensitive matter for the Aam Aadmi Party (AAP), which emerged over 10 years ago from the movement against corruption. Still, most of the individuals are trying to know more details about this incident and how did it happen with Mr. Sisodia. Are the allegations correct? We have to find more information related to the arrest of the politician.
He was questioned by the agency for more than eight hours before his arrest was officially confirmed by the agencies. He had a connection with the alleged corruption in the formulation and implementation of the now-scrapped liquor policy for 2021-2022 in Delhi. The Liquor Policy was launched on the basis of an expert committee report and was executed by the Aam Aadmi Party government in Delhi from November 17, 2021 Under the new policy, almost 849 liquor vends were awarded to private companies through open bidding.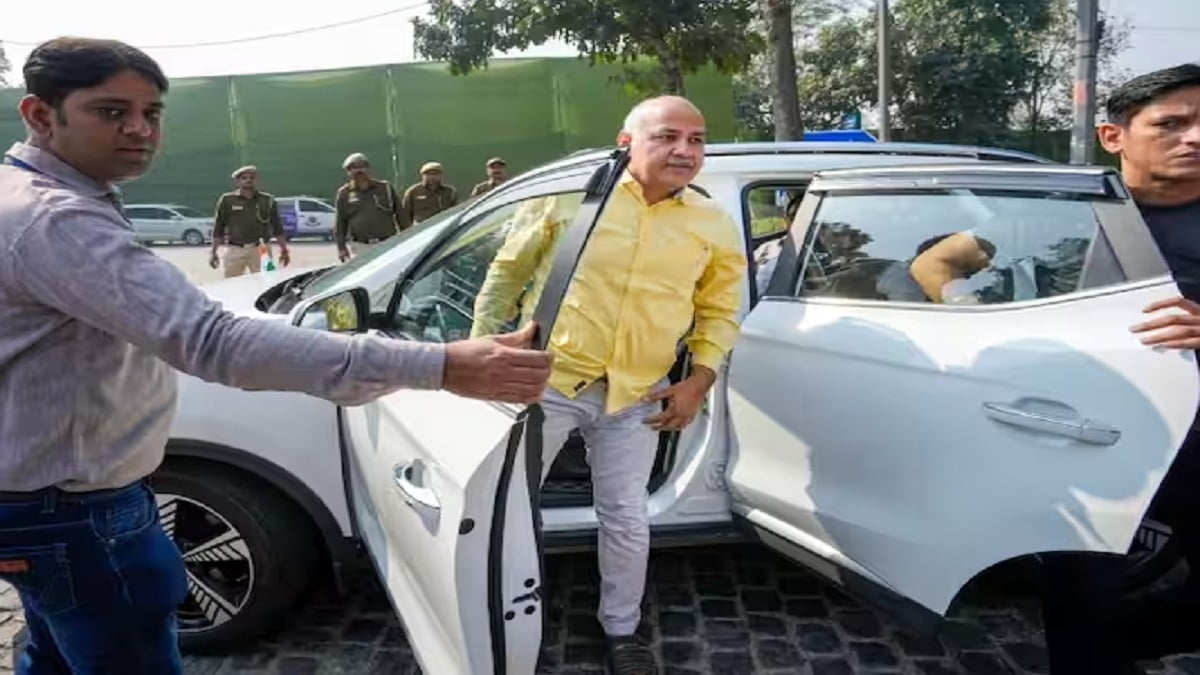 Why did Manish Sisodia get Arrested?
At that time, Delhi city was divided into 32 zones, and each zone had a maximum of 27 vends Instead of individual licenses, bidding was done zone-by-zone. Due to the new policy, the city government marked the exit from the liquor business and was also launched in a bid to increase government revenues, better customer occurrence, and close the liquor mafia's influence and black marketing.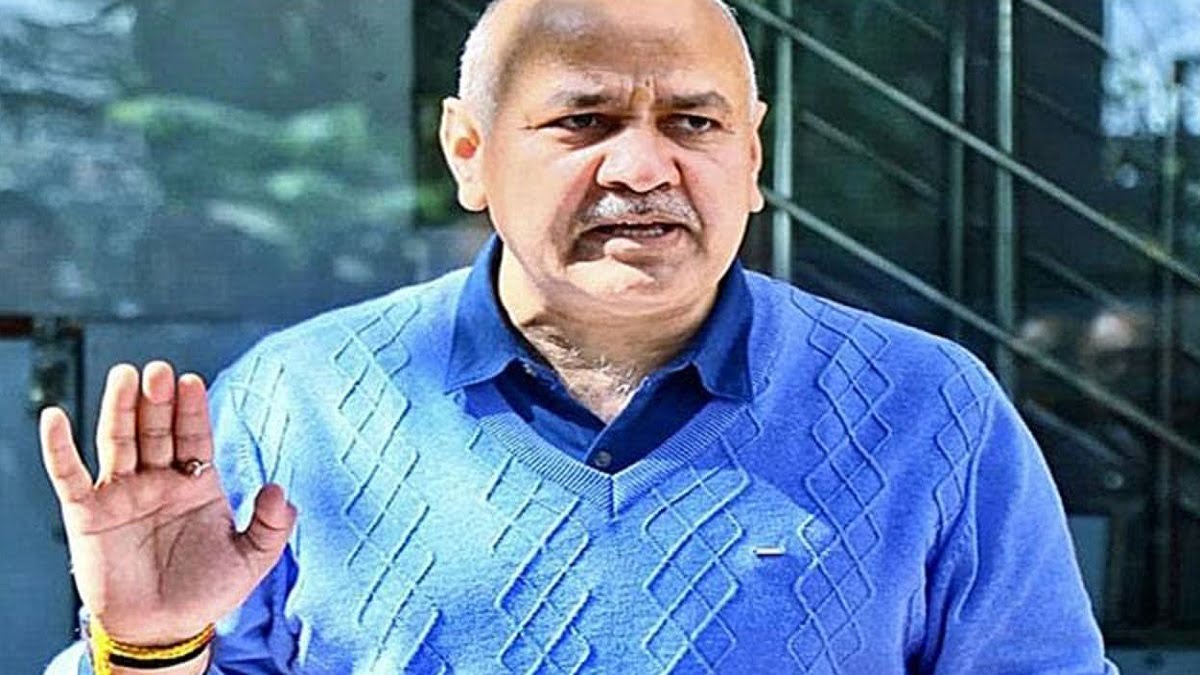 The Aam Aadmi Party (AAP) claimed that the arrest was due to political rivalry and it was a fake case. The party said," He gave evasive replies and did not cooperate with the investigation despite being confronted with evidence to the contrary, therefore, he has been arrested". Since the arrest was made, it has created a lot of anger among people. Delhi CM Arvind Kejriwal tweeted," People are watching everything. People will respond to this".