American Idol 2023 Contestants: Top 12 Contestants Going to Hollywood
Here's the recap of AMERICAN IDOL episode 14. Read the entire article to know all the updates. Tonight episode 14 of the singing reality show American Idol got telecasted. The top 20 contestants performed live, with overnight voting results revealing 10 Idol hopefuls who will continue. Judges Luke Bryan, Katy Perry, and Lionel Richie will choose two singers to round out the Top 12 competing to be the next American Idol. Emmy Award winner Ryan Seacrest hosts the reality TV competition series for the show's sixth season on ABC and 21st overall. Here's everything to know about American Idol Season 21, Finalists, judges, and celebrity mentors.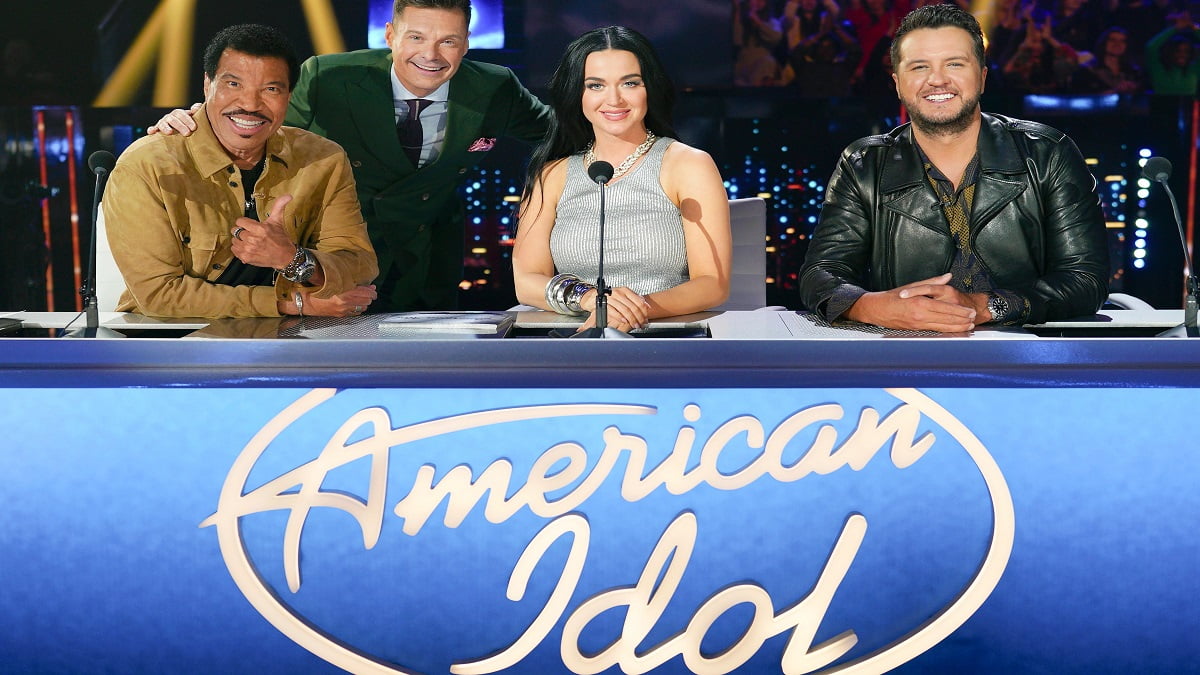 American Idol 2023 Contestants
At 8 pm, the Top 20 revealed and performed for America's vote. Viewers had until 9 am ET/ 6 am PT Monday morning to vote for their favorite. Let's find out who all made it to the Top 12! At 8:05 pm WE ANI is the first singer to advance to the Top 12. It's fitting considering they made her wait all night on Sunday – she was the last to find out she made the Top 20. In celebration, she belts out 'This is Me' from The Greatest Showman.
American Idol Top 12 Contestants List
| | | |
| --- | --- | --- |
| S.N | Singer | Location |
| 1 | Tyson Venegas | Vancouver, BC |
| 2 | William Tongi | Kahuku, HI |
| 3 | Haven Madison | Clarksville, TN |
| 4 | Colin Stough | Amory, MS |
| 5 | Zachariah Smith | Amory, MS |
| 6 | Lucy Love | Holly Grove, AR |
| 7 | Warren Peay | Bamberg, SC |
| 8 | Marybeth Byrd | Armorel, AR |
| 9 | Wé Ani | Harlem, NY |
| 10 | Oliver Steele | Mt. Juliet, TN |
| 11 | Megan Danielle | Douglasville, GA |
| 12 | Nutsa Buzaladze | |
Later, at 8:10 pm and 8:20 pm, the stage was taken over by MICHEAL WILLIAMS and HANNAH NICOLAISEN respectively. Michael Williams learns that he is the night's first artist in the danger zone. He sang 'golden hour' by Jvke in hopes of convincing the judges that he deserves to stay. Whereas, Hannah Nicolaisen was the next singer in the hot seat. Unfortunately, she's in the danger zone, but before she takes a seat she performs Royals by Lorde in a last-ditch effort to stay in the game.
American Idol Top 26 Contestants
S. No.
Singer name
Location
1
Elise Kristine
Issaquah, WA
2
Matt Wilson
Buffalo, NY
3
Emma Busse
Vancouver, BC
4
Elijah McCormick
Raeford, NC
5
Tyson Venegas
Vancouver, BC
6
William Tongi
Kahuku, HI
7
Haven Madison
Clarksville, TN
8
Colin Stough
Amory, MS
9
Megan Danielle
Douglasville, GA
10
Oliver Steele
Mt. Juliet, TN
11
Dawson Wayne
San Antonio, TX
12
Malik Heard
Dallas, TX
13
Pjae
Lawton, OK
14
Nutsa Buzaladze
Tbilisi, GA
15
Zachariah Smith
Amory, MS
16
Lucy Love
Holly Grove, AR
17
Warren Peay
Bamberg, SC
18
Marybeth Byrd
Armorel, AR
19
Wé Ani
Harlem, NY
20
Mariah Faith
Conway, SC
21
Paige Anne
Idaho Falls, ID
22
Olivia Soli
Los Angeles, CA
23
Michael Williams
Mason, OH
24
Hannah Nicolaisen
Houston, TX
25
Nailyah Serenity
Charlotte, NC
26
Algonquin, IL
At 8:23 pm and 8:27 pm, WARREN PEAY and MARIAH FAITH performed their part. Warren Peay gets good news, he's in the top 12! After breathing a sigh of relief, Warren entertains the audience with a fitting rendition of It's not my time by 3 Doors Down. Whereas, Mariah Faith learns she is being sent to the danger zone. She sings a hit from The Steel Drivers If it hadn't Been for Love to save herself.
At 8:30 pm and 8:35 pm, HAVEN MADISON and NAILYAH SERENITY got their chance. Haven Madison is the next artist to learn she's safe. The 17-year-old sings her original song '15' to celebrate. Whereas, Nailyah Serenity is heading to the danger zone. After singing 'Alive' by Sia, Katy tells her she's a star. There's a good chance the judges could save Nailyah.
Later, from 8:45 to 9:00 pm, artists like PAIGE ANNE, MATT WILSON, TYSON VENEGAS, and COLIN STOUGH performed their hearts out. Before 10 pm all the contestants namely, MARYBETH BYRD, KAEYRA, OLIVER STEELE, OLIVIA SOLI, IAM TONGI, ZACHARIAH SMITH, LUCY LOVE, MEGAN DANIELLE, and JENNIFER HOLLIDAY performed their part. Out of them, only a few made it to the top-12.
The judges now have to choose two artists from the 10 sitting in the danger zone. They have to come to a decision and finally, the two sports belong to Lucy and Nutsa. We congratulate the two of them for grabbing this prestigious position.