Wisconsin state fair cow name, after racial slur sparks state fair outrage
Explore this article further as Wisconsin State Fair racial slur cow controversy has been explained. You are required to read the article for more details and information about the same. Follow us around for all the valuable insights and fresh updates at the PKB News.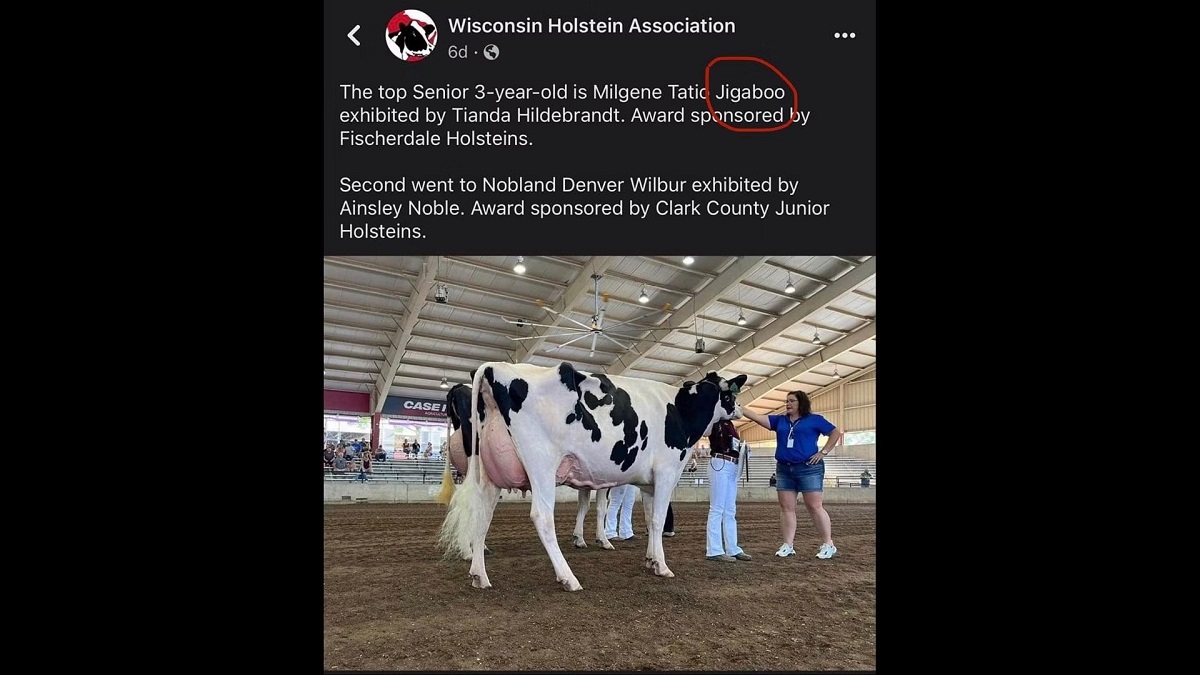 Wisconsin State Fair Cow Name
As we all know that the Wisconsin State Fair is famous for its rides, delicious food, and drinks. However, a recent controversy caught up when a cow named, Jigaboo was presented with an award at the ceremonies. Following the incident, the American citizens were outraged by the use of the term as it is a derogatory slur that is used to insult African-Americans. According to the Milwaukee Journal Sentinel, the family exhibitor, Tianda Hildebrant, and the State Fair have since apologized to the black community. However, the cow's name is changed after the Wisconsin State Fair controversy about racial slur domination. On August 3, the Wisconsin State Fair commenced and will continue until August 13. A post was shared on August 5, 2023, on Fair's Twitter account, which showed the cow named Jigaboo winning in the Top Senior 3-year-old category.
However, in reality, Jigaboo is a slur used as an insulting and contemptuous term for a black person. The word is defined as a combination of Jig and bugaboo as per the Online Entomology Dictionary. Moreover, Jig has been a derogatory term since the late 18th century and bugaboo is a term used to frighten a child, fancied object of terror. However, a man from Pewaukee named David Blake was candidly roaming by the 172nd Wisconsin State Fair with his friends and family. He noticed a peculiar name, Jigaboo posted by a cow which surprised him, so he took a picture and posted it online. David continued by calling out of the state fair and said that it is one of those words, one of those few words that should be totally off-limits.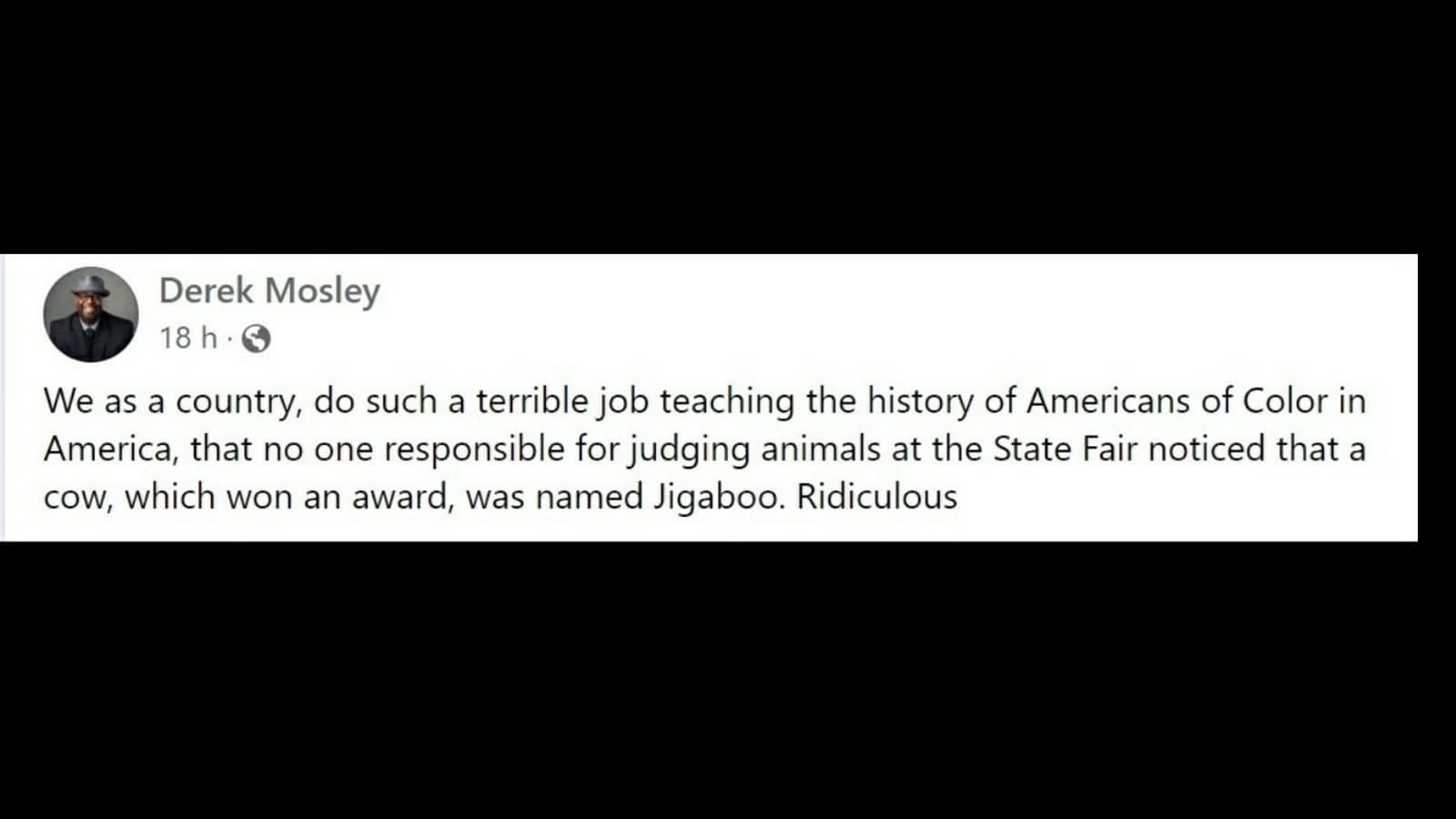 Reportedly, a community activist named Vaun Mayes posted about the incident on Friday, August 11 and it ignited public outrage online. However, the cow's name has since been changed from the racial slur to make people wonder as they are speculating as it is an admission of guilt. The Wisconsin State Fair also removed the exhibitor Tianda Hildebrant from the list of competitors. The Hilderbrand family apologized to the entire black community on Friday evening. Concluding the incident, Kerkson explained to the public that the Wisconsin State Fair plans to review the entry process so that such a situation does not occur in the future.
Thank you for being a patient reader.