What Happened To Norma Lizbeth? She Was Killed By Her Bully During A School Fight
Protests across Mexico have taken place after the video of Norma Lizbeth went viral on the internet. Across the country, several demonstrations by the people can be seen. Since Norma Lizbeth's case went viral on the internet, people have been demanding justice for Norma Lizbeth. Do you know what happened with Norma Lizbeth and why the protests across the country have occurred? If not, this article will help you in knowing the matter in detail. This story has been a topic of the town and trending on social media since it happened. However, we have come up with some noteworthy points that you should know about this story. So be sticky with this page and must go through it till the end. Keep reading the page. Drag down.
Video Shows Norma Lizbeth Bully During A School Fight
Mexican police have been compelled to take action as it led to several protests across the country. Every day, new details about the incident are coming to know thus people are demanding justice for Norma Lizbeth. The video of Norma Lizbeth went viral after a Youtuber named Jackie Flores talked about the case in her video. Flores said that Norma Lizbeth was an ambitious girl who wanted to be a nurse and help others. Norma Lizbeth was a student of Teotihuacan Official Secondary School 0518. Drag down the page and read more details.
Everything was fine and going smoothly until the students were called back to attend school after the lockdown. When Norma Lizbeth head back to her school after Covid-19 she became the victim of bullying at the school. According to the reports, Norma Lizbeth's classmate named Azahara Aylin Martinez started bullying Norma Lizbeth because of her skin, her curly hair, and her family status. Shift to the next section and read more details about it.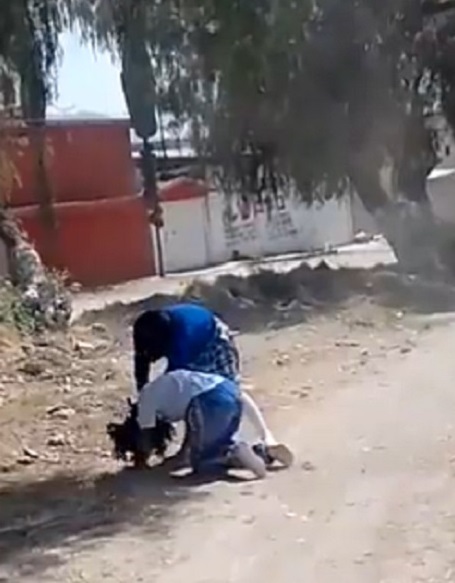 Reportedly, Norma Lizbeth sought help from her teacher on several occasions but things suddenly went out of hand and her classmates started threatening her. One day, Azahara challenged Norma Lizbeth to fight outside the school. But the administration and staff of the school were not aware of the matter thus no action was taken at that time. During the fight, Azahara attacked Norma Lizbeth with a stone. People in neighbor intervened during the fight and helped Norma Lizbeth by taking her to the hospital. Stay tuned to this website for more details and updates.