WATCH: Kotwali Sahib Beadbi Incident Today in Morinda: Man Attacks Priests, Desecrates Guru Granth Sahib
It is not only our duty to respect our religion but also to take care of it. Religion is not a thing to different people but it is a way to serve humanity and know the values. Every religion has its own tradition, rules, and values that only teaches us to remember how to treat people, serve humanity and understand the value of life. If you carefully read the teachings preached by our God or their followers you will understand that almost all religions share the same kind of thoughts the words can be different but the emotions are the same. Still, there are many people who differentiate people on the basis of religion and sometimes even disrespect the religion of others despite knowing that they are hurting the sentiments of other people.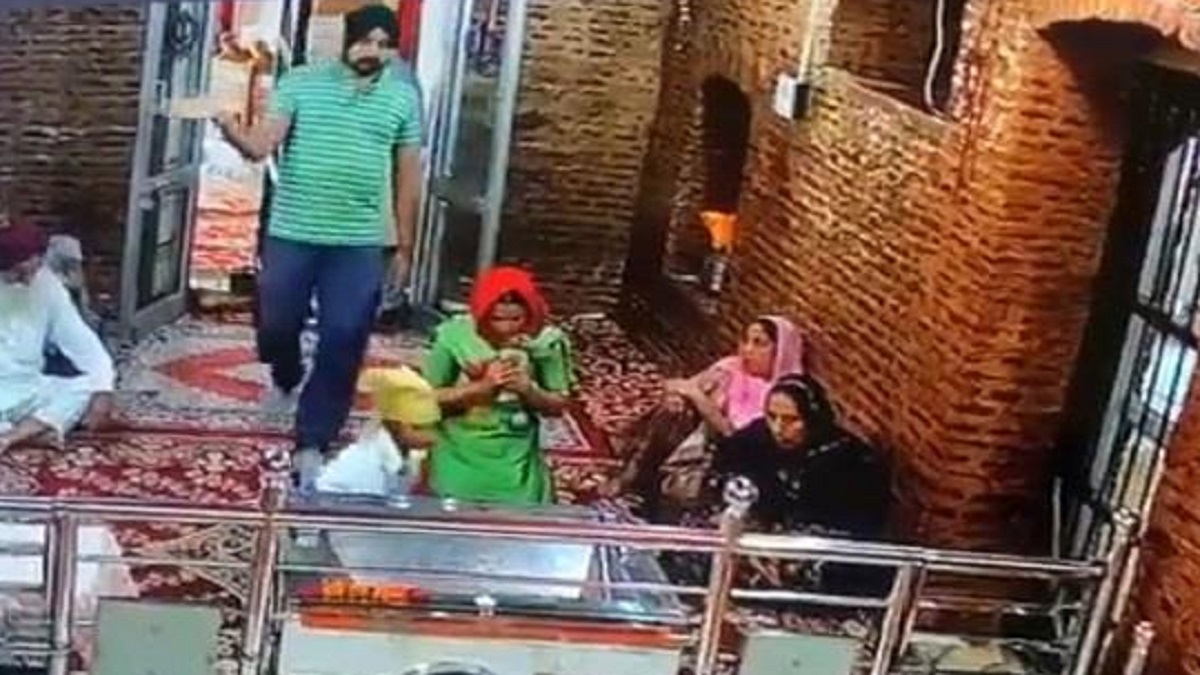 Kotwali Sahib Beadbi Video Incident Today in Morinda
One such similar incident has happened at a sacred place that outrages the people of that religion. As per the latest report, in a highly condemnable incident, an individual was seen on a video slapping Granthi Singhs and trying to throw the Holy Book of Sri Guru Granth Sahib Ji. The reports state that this incident happened at Gurdwara Sri Kotwali Sahib located in Morinda, Punjab. As expected this incident has created widespread outrage and anger among the community of Sikhs and had direct calls for stronger laws and action on sacrilege. The people of the Sikh Community are highly offended by the act of the person and want him to be behind the bars as soon as possible.
There are numerous people who are sharing this video online and adding more numbers who are protesting against the man online. Some are shocked by the act of the man and want to know the reason for his unacceptable behavior. However, the police took the matter seriously and lodged a police complaint against the perpetrator and he was already detained. According to the reports, the accused was later caught and handed over to the cops by the Sangat. The reports state, now it is up to the Punjab Police to probe which party sent him to commit such an unacceptable act and sacrilege.
In the spite of the initial asserts by the cops that the individuals were mentally not stable. Several people are questioning this claim and demanding a detailed probe into the accident. Apart from it, this incident has also sparked discussions about why such kind of incidents of sacrilege only look to occur in Punjab and why Sikhs would ever do such shameful acts in their own religious place. The name of the perpetrator is not out yet and police are still investigating the matter.