WATCH: Kanal Kannan Shared Pastor Dancing Video – Kollywood Stunt Master Arrested
Tamil cinema stunt master and Hindu Munnani leader, Kanal Kannan, has recently been arrested in Tamil Nadu for posting a video on social media showing a Christian priest dancing with a woman. The arrest was made following a complaint filed by Austin Bennet, a member of the Dravida Munnetra Kazhagam (DMK) IT Wing, who claimed that the video was intended to defame Christianity. This incident has sparked a heated debate regarding religious sensitivity, freedom of expression, and the boundaries of social media content. WATCH: Kanal Kannan shared Pastor dancing video below: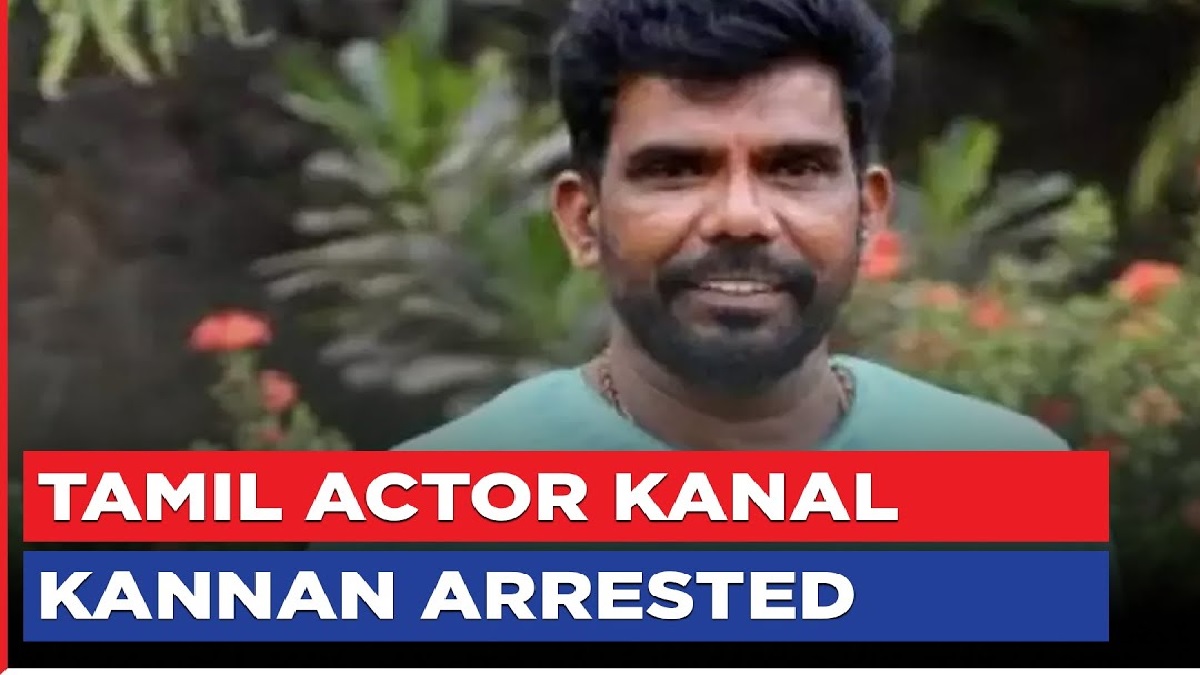 WATCH: Kanal Kannan Shared Pastor Dancing Video
Kanal Kannan shared the video on his social media account with a caption in Tamil, stating, "This is the true state of foreign religions. Converted Hindus should think about it and change their mind." The video quickly gained attention and triggered widespread discussions, with various sections of society expressing differing views. While some individuals argue that the video was posted to highlight concerns about religious conversions and the perceived moral conduct of religious leaders, others see it as a deliberate attempt to defame Christianity and incite communal tensions. It is essential to note that the context and intent behind sharing such videos play a significant role in shaping public perception.
The arrest of Kanal Kannan raises questions about the limits of freedom of expression on social media platforms. While freedom of expression is a fundamental right, it is not absolute and can be restricted in cases involving hate speech, incitement to violence, or defamation. Determining where to draw the line between legitimate criticism, satire, and content that incites religious or communal disharmony can be challenging.
BREAKING: Kollywood Actor Kanal Kannan Arrested for Sharing Video Of Pastor Dancing With Woman. pic.twitter.com/MXsH8KjQLS

— ADV. ASHUTOSH J. DUBEY 🇮🇳 (@AdvAshutoshBJP) July 11, 2023
It is crucial to strike a balance between protecting individuals' rights to express their opinions and maintaining social harmony. Platforms like social media play a vital role in shaping public discourse, and responsible usage is essential to avoid misinformation, hatred, and the spread of communal tensions.
Kollywood stunt master and actor Kanal Kannan arrested by Cyber Crime Police in Nagercoil for sharing a video of a Christian Pastor dancing with a woman, on social media: Tamil Nadu Police.

Secularism and democracy🙌 pic.twitter.com/85krdHmYxe

— Manish (@Manish_M143) July 11, 2023
Religion holds immense significance for many individuals, and respecting religious sentiments is crucial for fostering a harmonious society. In a diverse country like India, it is important to promote mutual understanding, tolerance, and respect for different religious beliefs. Critics argue that sharing content that might be perceived as offensive or disrespectful to a particular religion can be provocative and disrupt social harmony. It is essential to approach sensitive subjects with caution, keeping in mind the potential consequences and the potential to incite hatred or violence. So this was all about this case. More information about this controversy will be updated soon on PKB news.