WATCH: Indiana officer Andrew Snyder video Bodycam footage explained
Indiana police bodycam captures harrowing moment officers saved an infant baby, and family from a burning house. Continue reading further to know about the full report.
The Indiana police officers rescued six people including an infant in the middle of the night from a blazing house fire in Indiana. According to the Frankfort Police Department, the call of a house fire came in just before 2:10 am on Monday. The caller noted that the "house was filled with heavy smoke" and that they were on the second floor of the building, and had no way of escape. Reportedly, the baby was having a hard time breathing due to smoke inhalation. All three officers, namely Sergeant Andrew Snyder, Officer Freddy, and Madison Douglass arrived within one minute of the 911 call.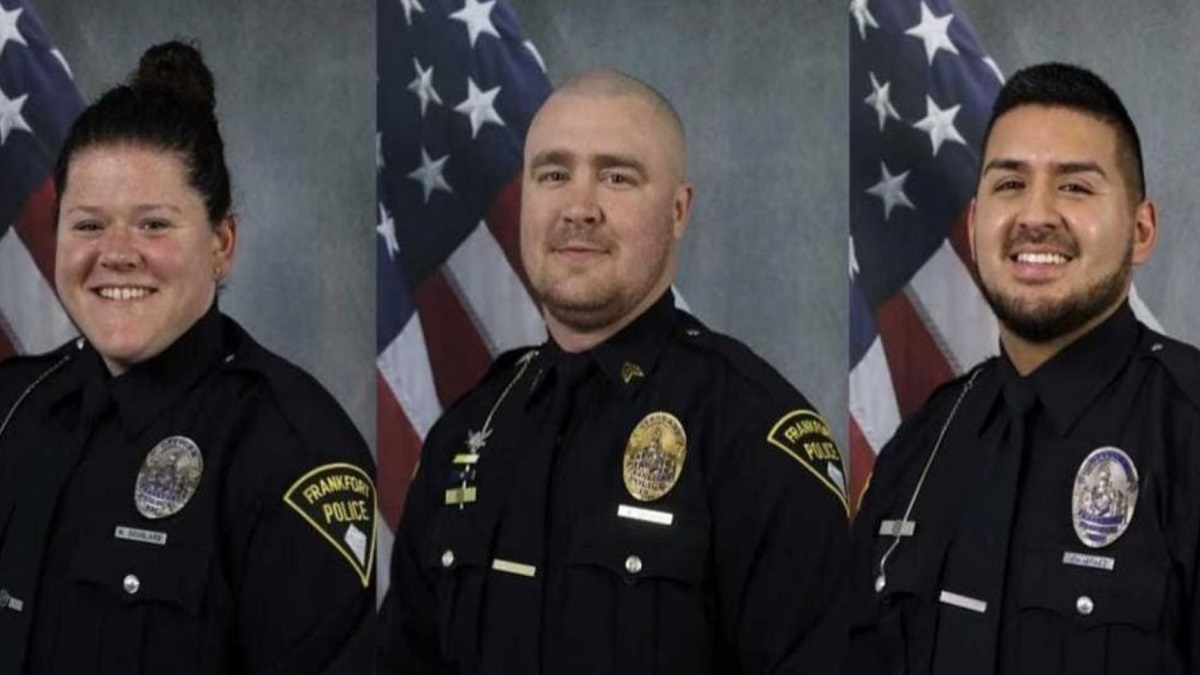 Andrew Snyder video Bodycam
Police say flames were shooting out of the front of the house making it impossible for the family to come down from the second floor. The video shows that Snyder quickly found a ladder and put it at the front of the second-story window. He climbed up the ladder and spoke through the window, directing the family to pass the baby to him through the window. Snyder grabs the baby and rescued the child from the burning fire. After safely rescuing the baby, he asked and guided the other people to get out from the window and down the ladder safely.
Officer Douglas's body camera footage shows the officer rushing to the occupants of the house downstairs unit and commanding the occupants to quickly leave before the fire reaches them. The family's relatives have expressed their gratitude to the authorities for rescuing the entire family. A relative named  Samantha Stevens took to Facebook and said:
'My sister's apartment caught on fire last night. Thank you, God everyone was saved and rescued. Thank you Frankfort Police Department, for being there first. Thank you, Officer Douglas and the other officers. Thank you for being there for my sister, Braxon, and the family upstairs…'
Stevens further thanked the officers for safely bringing the baby out without the baby getting hurt. The Frankfort Fire Department is currently investigating the exact cause of the fire at the Indiana residence. The Medal of Valor is awarded to officers who got this extraordinary courage to protect others from any harm, even if it compromises their own life.
Captain Evan Hall said that they all showed an extraordinary act of bravery by removing a total of six occupants out to safety under extreme stress and life-threatening conditions. Currently, the Frankfort Police Department and Fire Department are investigating the cause of the fire. Thank you for being a patient reader.