Ural Airlines flight emergency landing in Russia
Here we are going to give the details about the Russian airliner as it was forced to land in a cornfield. The public is going through the internet to learn more about this incident and not only that they also like to know about this airliner. So, we have brought information about this incident in this article for our readers. Not only that we are also going to give the details about the Russian airliner as the public is searching about it over the internet. So, keep reading through the article to know more.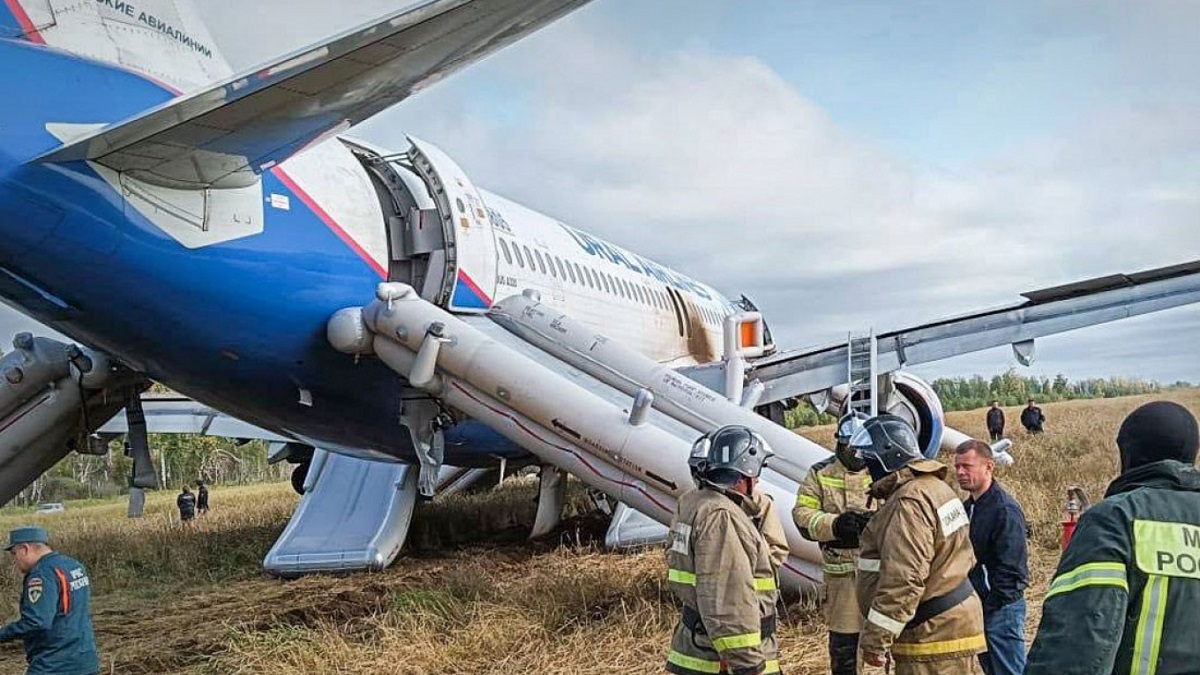 Ural Airlines Emergency Landing
A hydraulics failure prompted a Russian aeroplane carrying 170 people to crash land in a field. The emergency, which left the Ural Airlines Airbus A320 stuck near a forest in the Novosibirsk region of Siberia, did not result in any injuries. Ural said that the landing location was "selected" by the pilot after the jet's hydraulic systems failed as it approached Omsk. Following the event, the airline denied that it was unable to service its aircraft because of Russian restrictions. Pictures of the plane in the cornfield with its emergency doors open, ramps deployed, and onlookers milling about were captured.
In order to more easily remove the plane from the area, a heavy digger was then shown cutting off the cockpit, tail and wings in a video posted on social media. The "Unscheduled landing" took place in the wee hours of Tuesday, according to Rosaviatsia, the aviation organisation for Russia. It further stated that the landing site had been "selected from the air" close to the Kamenka settlement. Additionally, none of the travellers have requested medical attention. The emergency landing was under investigation, according to Rosaviatsia, and the crew had been suspended until the outcome of the probe, according to Ural. The hydraulic system on the aircraft malfunctioned when it was travelling from Sochi on the Black Sea coast to Omsk, according to Sergei Skuratov, the CEO of Ural Airlines.
According to him, the apparent burn marks visible above one of the wings in photos posted on social media were "just dirt," and he refuted claims that the jet had caught fire. Loss of flight control may result from the hydraulic systems of an aircraft experiencing a catastrophic failure. Russian aviation authorities disagreed with the crew's choice to land, claiming there were backup systems. The A320 has three hydraulic systems and one electric system, according to pilot Andrei Litvinov for Gazeta.ru. "The plane doesn't need to land in a field." The choice, he said, put the lives of those on board and on the ground at peril.