Thadi Balaji Wife Nithya arrested for damaging car of neighbour
Generally, actor Thadi Balaji remains in the news headlines because of his movies and projects but since Saturday his wife is making headlines on social media and every news outlet. But why? According to the reports, the Chennai police took actor Thadi Balaji's wife into custody on Saturday. Yes, this is the reason why Thadi Balaji's wife is captivating the attention and in the limelight of the media. You must be getting curious to learn what Thadi Balaji's wife did that led her to get arrested. If yes, be sticky with this page and keep reading this article for more details and updates. Drag down the page and take a look below. Follow More Updates On PKBNews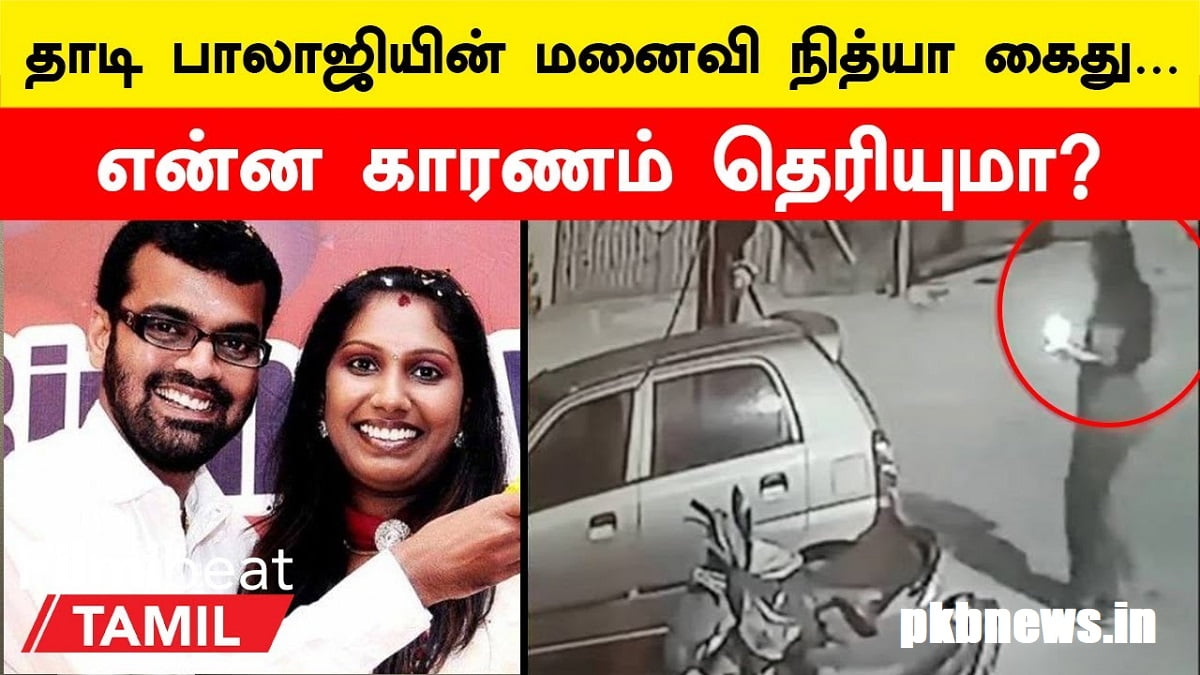 Thadi Balaji Wife Nithya arrested
Thadi Balaji's wife Nithya was taken into custody on Saturday on charges of damaging the car of her neighbour after a dispute. Yes, the Madhavaram Police have confirmed the news. Nithya was involved in a verbal dispute with a neighbour. Meanwhile, she damaged her neighbour's car in agony. Later the owner of the car, Mani filed a complaint against Thadi Balaji's wife Nithya. Thus, Madhavaram Polie arrested Nithya on charges of damaging the car of a neighbour over a dispute. Is Thadi Balaji's wife still behind the bars? Learn where actor Thadi Balaji's wife Nithya is now. Drag down the page and read more details.
As per the latest reports, Madhavaram police released Nithya on bail. She was arrested following a complaint from her neighbour named Mani. Mani is a resident of Ponniamman Medu near Madhavaram. He is a 62-year-old man and he is a school teacher. Actor Thadi Balaji's wife Nithya is 35 years of age. Mani discovered scratches on his car. When Mani watched the CCTV footage he found that actor Thadi Balaji's wife Nithya is responsible for it. He submitted the CCTV footage to the police. The footage shows Nithya is seen walking towards his car parked in front of his house carrying a piece of stone. She has the flashlight on her mobile.
Meanwhile, the authority summoned Nithya for questioning. Later she was found responsible for it. Police arrested her and later released her on bail. After the preliminary investigation, it was found that Nithya and Mani both were involved in a verbal argument over car parking. Stay tuned to this website for more details and updates.