TATA IPL 2023 Live Tv Channel Telecast: How to watch TATA IPL 2023 on TV
There are many sports to watch but most Indians love to play as well as watch Cricket. It is one of the most popular sports in the whole world and that is why many events are organized every year for cricket fans. Some cricket events are quite popular and every year the audience get increases. Indian Primere Cricket League is one such event that is watched by many cricket fans with all their interest. Now once again TATA IPL is back with a brand new season and this time it is going to be bigger than ever.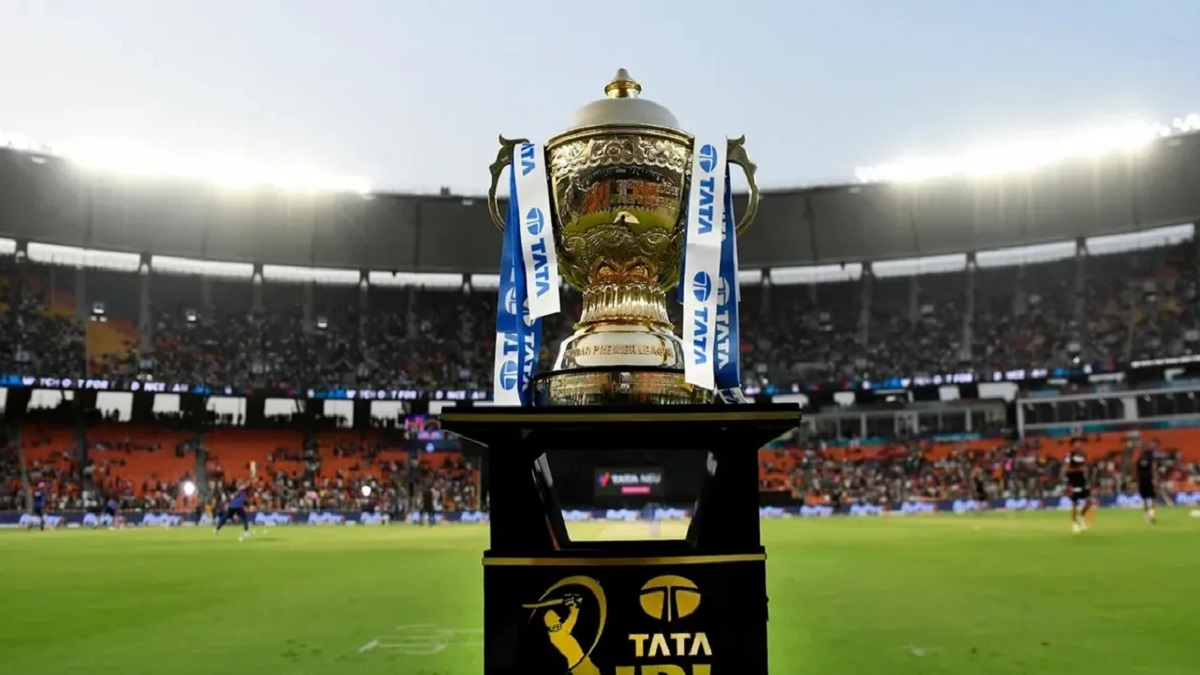 TATA IPL 2023 Live Tv Channel Telecast
Different from the previous 3 seasons, the 16th edition of this year's IPL will be played at different venues throughout India. The tickets for the events are already sold and some of the matches are also played. Many new formats and rules have also been introduced into the IPL this year such as a 2-team squad, Impact Player, and review for no and wide-balls. All ten franchises in TATA IPL 2023 will play seven home and seven away matches at the time of the league stage. Cricket fans are happy to learn that, around 70 league matches will be played by teams.
Star Sports 1 English | Rs 22.42
Star Sports 1 HD English | Rs 22.42
Star Sports 1 Hindi | Rs 22.42
Star Sports 1 Hindi HD | Rs 22.42
Star Sports 1 Kannada | Rs 22.42
Star Sports 1 Tamil HD | Rs 22.42
Star Sports 1 Tamil | Rs 22.42
Star Sports 1 Telugu HD | Rs 22.42
Star Sports 2 | Rs 22.42
Star Sports 2 HD | Rs 22.42
Star Sports 3 | Rs 22.42
Star Sports Select 1 | Rs 22.42
Star Sports Select 1 HD | Rs 22.42
Those who are already following the event know that the evening matches are starting at around 07:30 PM (IST) whereas the afternoon match are starting at around 03:30 PM (IST). The first match of IPL 2023 was played on Friday, 31st March 2023 which was organized at Narendra Modi Stadium in Ahmedabad, Gujarat. The first match was played between Chennai Super Kings and Gujarat Titans. The event will end on 28th May 2023. Many people have not started watching this event and they are looking to know how and where they can watch the TATA IPL 2023 matches on Television in India. Don't worry this blog will assist you to know all the details of this event.
| | |
| --- | --- |
| GROUP A | GROUP B |
| Mumbai Indians | Chennai Super Kings |
| Kolkata Knight Riders | Sunrisers Hyderabad |
| Rajasthan Royals | Gujarat Titans |
| Delhi Capitals | Royal Challengers Bangalore |
| Lucknow Super Giants | Punjab Kings |
How To Watch TATA IPL Matches Live On Television?
Star Sports channel name and number
DTH PROVIDER
CHANNEL NAME
CHANNEL NO.
Tata Play
Star Sports 1 English
455
Star Sports 1 HD English
454
Star Sports 1 Hindi
460
Star Sports 1 Hindi HD
459
Star Sports 1 Kannada
1645
Star Sports 1 Tamil
1551
Star Sports 1 Tamil HD
1550
Star Sports 2
457
Star Sports 2 HD
456
Star Sports 3
458
Star Sports Select 1
464
Star Sports Select 1 HD
463
Star Sports 1 Telugu
1446
Star Sports 1 Telugu HD
1445
Airtel Digital TV
Star Sports 1
277
Star Sports 2
279
Star Sports 2 HD
280
Star Sports 3
306
Star Sports Select 1
283
Star Sports Select 1 HD
300
Star Sports 1 Telugu
928
Dish TV
Star Sports 1
603
Star Sports 2
605
Star Sports 2 HD
604
Star Sports 3
649
Star Sports Select 1
646
Star Sports Select 1 HD
645
Star Sports 1 Telugu
–
Videocon D2H
Star Sports 1
649
Star Sports 2
651
Star Sports 2 HD
650
Star Sports 3
665
Star Sports Select 1
661
Star Sports Select 1 HD
660
Star Sports 1 Telugu
2433
Sun Direct
Star Sports 1
500
Star Sports 2
501
Star Sports 2 HD
986
Star Sports 3
510
Star Sports Select 1
508
Star Sports Select 1 HD
987
Star Sports 1 Telugu
515
This is the main thing that every cricket fans want to know. The IPL matches of this season are currently airing on TV via many channels under the Star Sports Network. Those people who are keen on watching the event can subscribe to particular channels or buy a dedicated sports pack with the help of the DTH operator. People can watch the event on Star Sports and it is available to watch in different regional languages that include, Kannada, Hindi, Telugu, English, and Tamil. But keep in your mind that the channel numbers are different.
How to watch TATA IPL 2023 for free on DTH
DD Free Dish – 55
Tata Play – 0346
Airtel Digital TV – 0225
Dish TV – 2397
Videocon D2H – 0234
The channel Star Sports have introduced a slew of features for its Television audience in order to watch IPL this season. The features are exclusive to the users of Airtel DTH and TATA Play. With the help of these new features of the channel, the users of DTH will be able to watch key moments, match states, and also the highlights of an ongoing live match. Now those who want to watch this tournament for free can watch it on Star Utsav Movies. It is a free-to-air channel available throughout DTH services that includes DD Free Dish. However, Star Utsav will only telecast 12 of the seventy-four Indian Premiere League matches. As of now, 10 matches have been played.
Apart from it, people can also watch this match online on the Jio Cinema app and the official website of Jio as well. The streaming service is live streaming all the matches without charging any money and it is available to watch in 12 regional languages.
Points Table Of TATA IPL 2023
| | | | | |
| --- | --- | --- | --- | --- |
| TEAMS | MATCHES | WON | LOST | POINTS |
| Rajasthan Royals | 1 | 1 | 0 | 2 |
| Royal Challengers Bangalore | 1 | 1 | 0 | 2 |
| Lucknow Super Giants | 2 | 1 | 1 | 2 |
| Gujarat Titans | 1 | 1 | 0 | 2 |
| Punjab Kings | 1 | 1 | 0 | 2 |
| Chennai Super Kings | 2 | 1 | 1 | 2 |
| Kolkata Knight Riders | 1 | 0 | 1 | 0 |
| Mumbai Indians | 1 | 0 | 1 | 0 |
| Delhi Capitals | 1 | 0 | 1 | 0 |
| Sunrisers Hyderabad | 1 | 0 | 1 | 0 |
10 teams are playing this season and that's are:-
Mumbai Indians (MI):- The captain of this team is Rohit Sharma
Chennai Super Kings (CSK):- The captain of this team is MS Dhoni
Kolkata Knight Riders (KKR):- The captain of this team is Nitish Rana 
Royal Challengers Bangalore (RCB):- The captain of this team is Faf du Plessis 
Lucknow Super Giants (LSG):- The captain of this team is KL Rahul
Gujarat Titans (GT):- The captain of this team is Hardik Pandya 
Delhi Capitals (DC):- The captain of this team is  David Warner
Sunrisers Hyderabad (SRH):- The captain of this team is Aiden Markram
Punjab Kings (PBKS):-The captain of this team is Shikhar Dhawan
Rajasthan Royals (RR):- The captain of this team is Sanju Samson
Some of the matches are already done and many are left. We are sharing the schedule of the matches of this week,  TATA IPL 2023 and which are:-
TATA IPL 2023 Match Schedule
Here's the match schedule for TATA IPL 2023:
| | | |
| --- | --- | --- |
| DATE AND TIME | MATCH | VENUE |
| March 31st at 7:30 PM | Gujarat Titans vs Chennai Super Kings | Narendra Modi Stadium, Ahmedabad |
| April 1st at 3:30 PM | Punjab Kings vs Kolkata Knight Riders | Punjab Cricket Association IS Bindra Stadium, Mohali |
| April 1st at 7:30 PM | Lucknow Super Giants vs Delhi Capitals | BRSABV Ekana Cricket Stadium, Lucknow |
| April 2nd at 3:30 PM | Sunrisers Hyderabad vs Rajasthan Royals | Rajiv Gandhi International Stadium, Hyderabad |
| April 2nd at 7:30 PM | Royal Challengers Bangalore vs Mumbai Indians | M.Chinnaswamy Stadium, Bengaluru |
| April 3rd at 7:30 PM | Chennai Super Kings vs Lucknow Super Giants | MA Chidambaram Stadium, Chennai |
| April 4th at 7:30 PM | Delhi Capitals vs Gujarat Titans | Arun Jaitley Stadium, Delhi |
| April 5th at 7:30 PM | Rajasthan Royals vs Punjab Kings | Barsapara Cricket Stadium, Guwahati |
| April 6th at 7:30 PM | Kolkata Knight Riders vs Royal Challengers Bangalore | Eden Gardens, Kolkata |
| April 7th at 7:30 PM | Lucknow Super Giants vs Sunrisers Hyderabad | BRSABV Ekana Cricket Stadium, Lucknow |
| April 8th at 3:30 PM | Rajasthan Royals vs Delhi Capitals | Barsapara Cricket Stadium, Guwahati |
| April 8th at 7:30 PM | Mumbai Indians vs Chennai Super Kings | Wankhede Stadium, Mumbai |
| April 9th at 3:30 PM | Gujarat Titans vs Kolkata Knight Riders | Narendra Modi Stadium, Ahmedabad |
| April 9th at 7:30 PM | Sunrisers Hyderabad vs Punjab Kings | Rajiv Gandhi International Stadium, Hyderabad |
| April 10th at 7:30 PM | Royal Challengers Bangalore vs Lucknow Super Giants | M.Chinnaswamy Stadium, Bengaluru |
| April 11th at 7:30 PM | Delhi Capitals vs Mumbai Indians | Arun Jaitley Stadium, Delhi |
| April 12th at 7:30 PM | Chennai Super Kings vs Rajasthan Royals | MA Chidambaram Stadium, Chennai |
| April 13th at 7:30 PM | Punjab Kings vs Gujarat Titans | Punjab Cricket Association IS Bindra Stadium, Mohali |
| April 14th at 7:30 PM | Kolkata Knight Riders vs Sunrisers Hyderabad | Eden Gardens, Kolkata |
| April 15th at 3:30 PM | Royal Challengers Bangalore vs Delhi Capitals | M.Chinnaswamy Stadium, Bengaluru |
| April 15th at 7:30 PM | Lucknow Super Giants vs Punjab Kings | BRSABV Ekana Cricket Stadium, Lucknow |
| April 16th at 3:30 PM | Mumbai Indians vs Kolkata Knight Riders | Wankhede Stadium, Mumbai |
| April 16th at 7:30 PM | Gujarat Titans vs Rajasthan Royals | Narendra Modi Stadium, Ahmedabad |
| April 17th at 7:30 PM | Royal Challengers Bangalore vs Chennai Super Kings | M.Chinnaswamy Stadium, Bengaluru |
| April 18th at 7:30 PM | Sunrisers Hyderabad vs Mumbai Indians | Rajiv Gandhi International Stadium, Hyderabad |
| April 19th at 7:30 PM | Rajasthan Royals vs Lucknow Super Giants | Sawai Mansingh Stadium, Jaipur |
| April 20th at 3:30 PM | Punjab Kings vs Royal Challengers Bangalore | Punjab Cricket Association IS Bindra Stadium, Mohali |
| April 20th at 7:30 PM | Delhi Capitals vs Kolkata Knight Riders | Arun Jaitley Stadium, Delhi |
| April 21st at 7:30 PM | Chennai Super Kings vs Sunrisers Hyderabad | MA Chidambaram Stadium, Chennai |
| April 22nd at 3:30 PM | Lucknow Super Giants vs Gujarat Titans | BRSABV Ekana Cricket Stadium, Lucknow |
| April 22nd at 7:30 PM | Mumbai Indians vs Punjab Kings | Wankhede Stadium, Mumbai |
| April 23rd at 3:30 PM | Royal Challengers Bangalore vs Rajasthan Royals | M.Chinnaswamy Stadium, Bengaluru |
| April 23rd at 7:30 PM | Kolkata Knight Riders vs Chennai Super Kings | Eden Gardens, Kolkata |
| April 24th at 7:30 PM | Sunrisers Hyderabad vs Delhi Capitals | Rajiv Gandhi International Stadium, Hyderabad |
| April 25th at 7:30 PM | Gujarat Titans vs Mumbai Indians | Narendra Modi Stadium, Ahmedabad |
| April 26th at 7:30 PM | Royal Challengers Bangalore vs Kolkata Knight Riders | M.Chinnaswamy Stadium, Bengaluru |
| April 27th at 7:30 PM | Rajasthan Royals vs Chennai Super Kings | Sawai Mansingh Stadium, Jaipur |
| April 28th at 7:30 PM | Punjab Kings vs Lucknow Super Giants | Punjab Cricket Association IS Bindra Stadium, Mohali |
| April 29th at 7:30 PM | Kolkata Knight Riders vs Gujarat Titans | Eden Gardens, Kolkata |
| April 29th at 7:30 PM | Delhi Capitals vs Sunrisers Hyderabad | Arun Jaitley Stadium, Delhi |
| April 30th at 3:30 PM | Chennai Super Kings vs Punjab Kings | MA Chidambaram Stadium, Chennai |
| April 30th at 7:30 PM | Mumbai Indians vs Rajasthan Royals | Wankhede Stadium, Mumbai |
| May 1st at 7:30 PM | Lucknow Super Giants vs Royal Challengers Bangalore | BRSABV Ekana Cricket Stadium, Lucknow |
| May 2nd at 7:30 PM | Gujarat Titans vs Delhi Capitals | Narendra Modi Stadium, Ahmedabad |
| May 3rd at 7:30 PM | Punjab Kings vs Mumbai Indians | Punjab Cricket Association IS Bindra Stadium, Mohali |
| May 4th at 3:30 PM | Lucknow Super Giants vs Chennai Super Kings | BRSABV Ekana Cricket Stadium, Lucknow |
| May 4th at 7:30 PM | Sunrisers Hyderabad vs Kolkata Knight Riders | Rajiv Gandhi International Stadium, Hyderabad |
| May 5th at 7:30 PM | Rajasthan Royals vs Gujarat Titans | Sawai Mansingh Stadium, Jaipur |
| May 6th at 3:30 PM | Chennai Super Kings vs Mumbai Indians | MA Chidambaram Stadium, Chennai |
| May 6th at 7:30 PM | Delhi Capitals vs Royal Challengers Bangalore | Arun Jaitley Stadium, Delhi |
| May 7th at 3:30 PM | Gujarat Titans vs Lucknow Super Giants | Narendra Modi Stadium, Ahmedabad |
| May 7th at 7:30 PM | Rajasthan Royals vs Sunrisers Hyderabad | Sawai Mansingh Stadium, Jaipur |
| May 8th at 7:30 PM | Kolkata Knight Riders vs Punjab Kings | Eden Gardens, Kolkata |
| May 9th at 7:30 PM | Mumbai Indians vs Royal Challengers Bangalore | Wankhede Stadium, Mumbai |
| May 10th at 7:30 PM | Chennai Super Kings vs Delhi Capitals | MA Chidambaram Stadium, Chennai |
| May 11th at 7:30 PM | Kolkata Knight Riders vs Rajasthan Royals | Eden Gardens, Kolkata |
| May 12th at 7:30 PM | Mumbai Indians vs Gujarat Titans | Wankhede Stadium, Mumbai |
| May 13th at 3:30 PM | Sunrisers Hyderabad vs Lucknow Super Giants | Rajiv Gandhi International Stadium, Hyderabad |
| May 13th at 7:30 PM | Delhi Capitals vs Punjab Kings | Arun Jaitley Stadium, Delhi |
| May 14th at 3:30 PM | Rajasthan Royals vs Royal Challengers Bangalore | Sawai Mansingh Stadium, Jaipur |
| May 14th at 7:30 PM | Chennai Super Kings vs Kolkata Knight Riders | MA Chidambaram Stadium, Chennai |
| May 15th at 7:30 PM | Gujarat Titans vs Sunrisers Hyderabad | Narendra Modi Stadium, Ahmedabad |
| May 16th at 7:30 PM | Lucknow Super Giants vs Mumbai Indians | BRSABV Ekana Cricket Stadium, Lucknow |
| May 17th at 7:30 PM | Punjab Kings vs Delhi Capitals | Himachal Pradesh Cricket Association Stadium, Dharamsala |
| May 18th at 7:30 PM | Sunrisers Hyderabad vs Royal Challengers Bangalore | Rajiv Gandhi International Stadium, Hyderabad |
| May 19th at 7:30 PM | Punjab Kings vs Rajasthan Royals | Himachal Pradesh Cricket Association Stadium, Dharamsala |
| May 20th at 3:30 PM | Delhi Capitals vs Chennai Super Kings | Arun Jaitley Stadium, Delhi |
| May 20th at 7:30 PM | Kolkata Knight Riders vs Lucknow Super Giants | Eden Gardens, Kolkata |
| May 21st at 3:30 PM | Mumbai Indians vs Sunrisers Hyderabad | Wankhede Stadium, Mumbai |
| May 21st at 7:30 PM | Royal Challengers Bangalore vs Gujarat Titans | M.Chinnaswamy Stadium, Bengaluru |