Sourav Joshi Vlogs Car: Finally gets SUPER CAR Porch Delivery
Sourav Joshi is one of the most popular Vloggers in India. He has over 22 million subscribers. The young boy from Uttarakhand is doing a good job as he has established himself as a hugely popular personality on social media at a young age. Recently, the Vlogger acquired a new supercar that left his fans and followers curious to know which car he bought just recently. On Wednesday, Sourav Joshi posted a new Vlog video on his YouTube channel and he titled the video "Finally Super Car Ki Delivery Le Li". This video as of yet has garnered over 6 million views on Youtube. Currently, Sourav Joshi's new car vlog video is trending at #8 in India. Therefore, millions of people are asking questions about which car Sourav Joshi just bought recently. Let's delve deep into the details and learn about his car. Scroll down the page.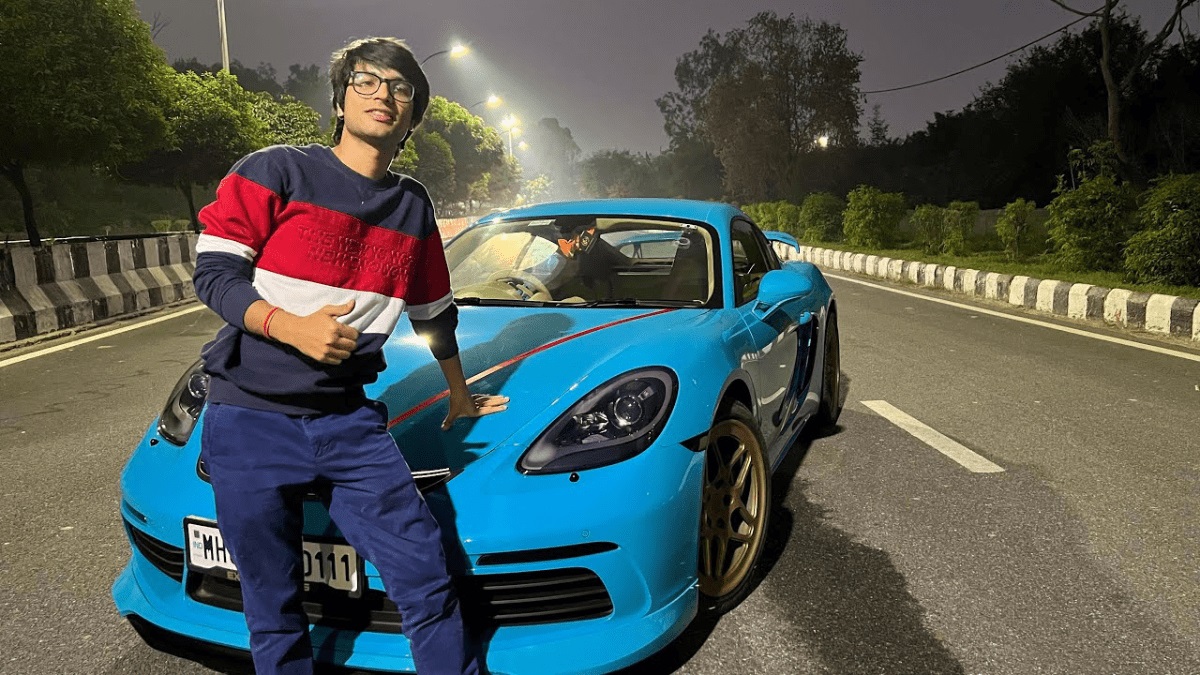 Sourav Joshi Vlogs Car
Youtuber Sourav Joshi already had a collection of many cars before buying his new Super Car. He owns Toyota Fortuner Legender, Mahindra Thar, and Toyota Innova Crysta. The Vlogger also has some motorbikes such as KTM 200 Duke and Hero HF Deluxe. Do you know what is Sourav Joshi's age? Youtuber Sourav Joshi is just 22 years old as he was born on September 8, 2000. He will celebrate his 23rd birthday next month. Continue reading this article and learn more details.
Sourav Joshi hails from Haldwani, Uttarakhand. He has done Fine Arts Degree from a college in Hansi, Haryana. The Youtuber also appeared in a music video titled "Mauja" released in 2021. His immense success on YouTube has not only brought him a huge fan following but also has created opportunities to do brand promotions and sponsorships. He often showcases his cars and bikes in his Vlogs. His HF Deluxe has been a constant presence by his side because it is the oldest vehicle that he owns. Swipe down the page and know his net worth.
Since Sourav Joshi posted his New Car's Delivery video on YouTube, his followers have been curious to know what is his net worth. The Youtuber has accumulated a net worth of around Rs 24 crore. His videos receive millions of views on a daily basis there he earns a substantial income from Google Adsense. The Vlogger recently bought a supercar, Porsche. A fan wished him upon buying a Porsche, "God bless you Saurav…many more to achieve in life but stay as humble and pure down to earth as you are always"