Sidemen Charity Match Player Ratings: These are the Sidemen Charity Match 2023 player ratings for Sidemen FC
Recently, the Sidemen Charity Match 2023 was played in the London Stadium of West Ham. Not to mention, the Sidemen Charity Match 2023 lived up to the expectations as fans enjoyed an action-packed football event. As many well-known personalities were playing in the Sidemen Charity Match 2023, this football event captivated attention of the people from all around the world. Many digital content creators were also part of Sidemen Charity Match 2023 such as IShowSpeed, xQc, Mr. Beast, Kai Cenat, and more. The football match was played between the Sidemen Football Club and YouTube All-Stars involving many YouTube stars and renowned personalities. Therefore, the Sidemen Charity Match 2023 has been the topic of the town since it was played in West Ham's London Stadium. You are asked to stick with this page and go through this column till the end for more information.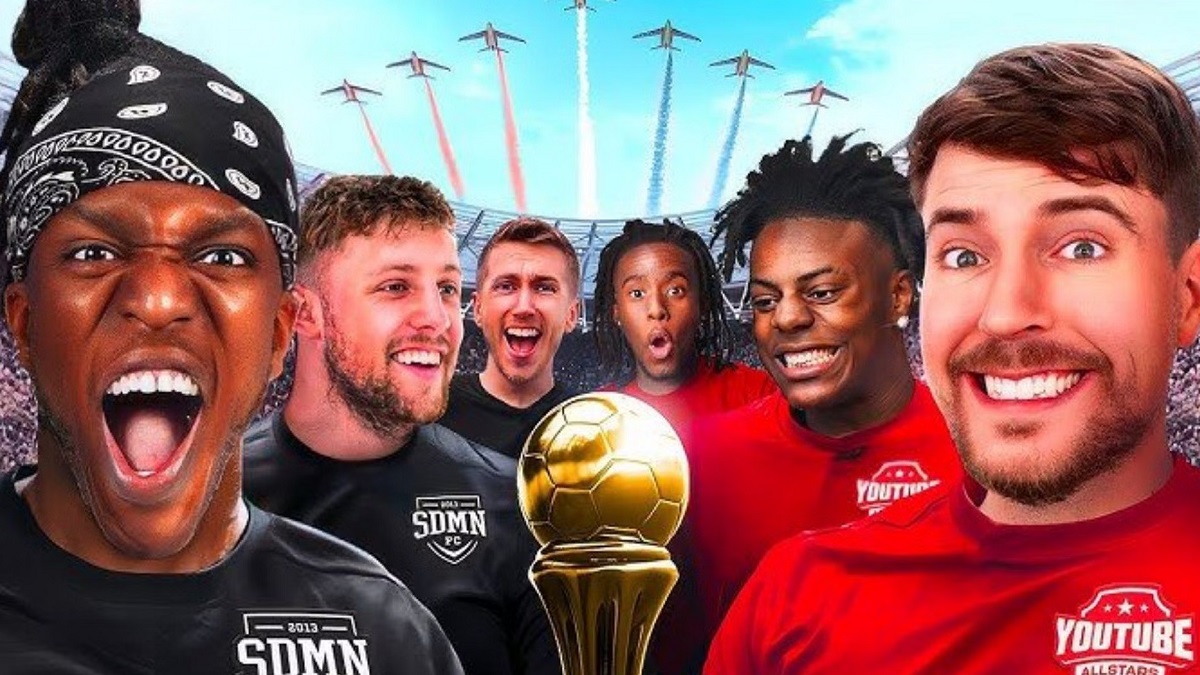 Sidemen Charity Match Player Ratings
KSI: 7.0
Lazarbeam: 5.6
Calfreezy: 6.5
Wroetoshaw: 6.4
JME: 6.0
Zerkaa: 6.3
TBJZL: 8.8
Behzinga: 8.3
MrBeast: 6.4
Vikkstar123: 6.9
Miniminter: 9.0
Callux: 6.3
Airrack: 7.0
AngryGinge13: 7.0
Manny: 9.7
Randolph: 6.9
Tareeq: 7.4
The result of the match went in favor of Sideman FC who won the match by 8-5. It was a high-score match involving drama, injuries, and long shots. Notably, a formidable mistake that led to an own goal was also witnessed during the match between YouTube All-Stars and Sidemen FC. Therefore, fans are eager to know the YouTube stars performed in this fierce competition.
Niko: 7.7
Kai Cenat: 6.3
Theo Baker: 5.7
IShowSpeed: 7.6
Filly: 6.7
ChrisMD: 9.0
Max Fosh: 5.6
JiDion: 3.8
WillNE: 5.5
Danny Aarons: 3.9
xQc: 0.3
AboFlah: 5.9
Chunkz: 8.7
Dennis: 6.1
Jacksepticeye: 6.3
Karl Jacobs: 6.4
Kon: 6.0
In the Sidemen Charity Match 2023, Manny emerged as the top player with the highest ratings as he scored three back-to-back goals that completely put YouTube All-Stars out of the game. Against YouTube All-Stars, Sidemen FC was ahead in numerous aspects generating millions of charity but we witnessed some intense football action by YouTubers. While some stars clashed with each other. However, fans were already aware of how TBJZL, Miniminter, Theo Baker, and ChrisMD are when it comes to playing football games together. However, fans were curious to watch Kai Cenat and xQc as they played the charity game for the first time.
📊 Provisional FT player ratings for the @Sidemen Charity Match.

⭐️ MOTM: Manny with a hat-trick and a 9.7 from the bench. pic.twitter.com/lvBFRcTD01

— FotMob (@FotMob) September 9, 2023
speed wtf was that… has to be the worst penalty in football history 😭 #SidemenCharityMatch pic.twitter.com/mPxcVZp1PH

— David (@_david0_0) September 9, 2023
I fully understand xQc probably never kicked a ball in his life before the game, but I didn't even think this rating was possible #Sidemen #SidemenCharityMatch pic.twitter.com/6YjxCSBetv

— TFA (@the_fifa_army) September 9, 2023
Nobody can easily sideline IShowSpeed who was the center of attention. He created some chances for his team but could not change the opportunity into a successful goal. Manny became the Man Of The Match for his hat trick. His ratings for the Sidemen Charity Match 2023 are 9.7. AngryGinge13, a Twitch streamer, was also impressive on his debut. He put on a defensive masterclass in the game. However, Sidemen FC emerged as the winner, it also conceded five goals from the digital content creators. KSI saved numerous goal attempts by Sidemen FC but he scored an own goal.