Pretty Lights Tour 2023: Tickets, Dates, Presale, Venues, Complete Details
Many tours were already planned before the start of this year and tickets for many have been sold out. One more tour coming which is ready to blow your mind and the audience is super excited to watch it and looking for all the details of it including the price of the tickets. Before you get puzzled, we would like to clarify that we are talking about "Pretty Lights Tour 2023". After a 5-year pause, Pretty Lights will embark on a new tour called "Soundship Spacesystem". This tour will start from Friday, 4th August 2023 to Saturday, 2nd December 2023.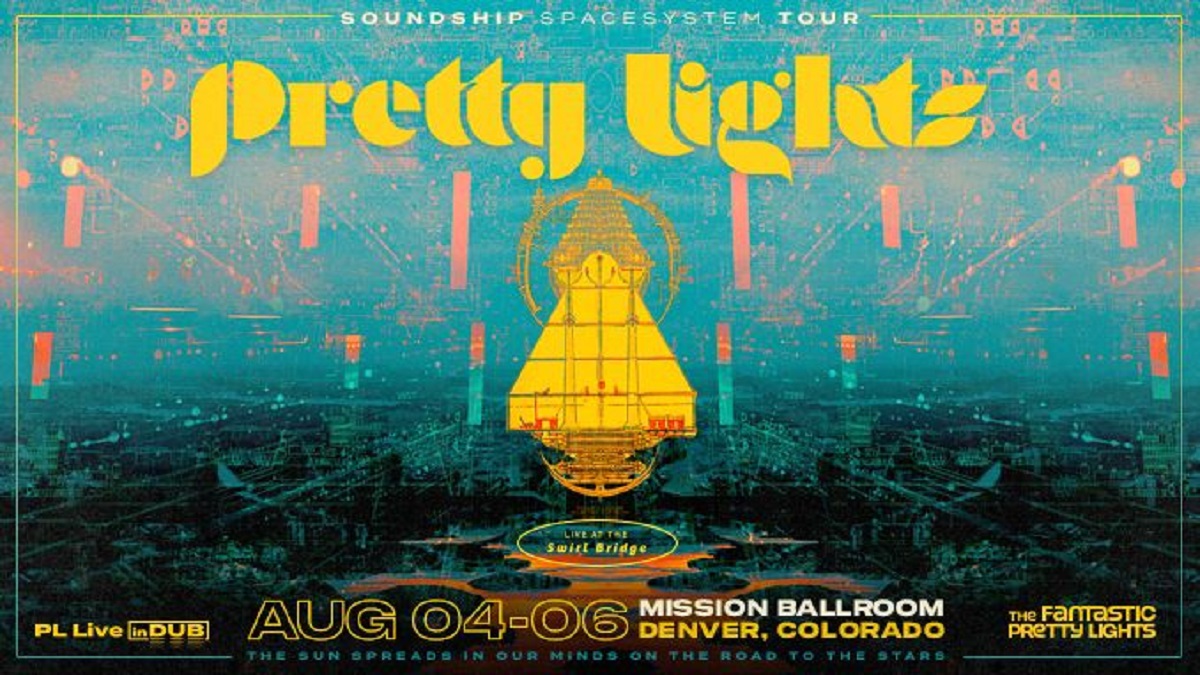 Pretty Lights Tour 2023 Tickets
The producer shared the news of his new tour through a 2-minute teaser video on his social media account. Ever since people watched this post on Instagram they already get super excited about it. Now those who are looking for tickets for this tour need not wait anymore. As per the reports, the presale for the tour already started on Wednesday, 5th April 2023 at around 10:00 AM local time. Those who have not purchased it and want to know from where they can buy it can purchase it from http://prettylightsmusic.com.
However, General tickets will be available beginning Friday, 7th April 2023 at around 10:00 AM local time. Tickets and pre-sale will be available to purchase at http://prettylightsmusic.com. Those people who want to know the price of the tickets need to wait as the details regarding it are not known at this moment. Tickets for The Caverns in Pelham, Tennessee, and where they will be available from will be informed later. The last live performances of Pretty Light were at the Red Rocks Amphitheater in Colorado, after which he comes up for the virtual live performance along with Break Since who was the record producer.
Pretty Lights Tour 2023 Dates and Venues
The entire list of dates along with venues for the tour is mentioned below so don't stop your fingers from scrolling:
4th August 2023:- Denver, Colorado, at The Mission Ballroom
5th August 2023:- Denver, Colorado, at The Mission Ballroom
6th August 2023:- Denver, Colorado, at The Mission Ballroom
10th August 2023:- Dillon, Colorado, at Dillon Amphitheatre
11th August 2023:- Dillon, Colorado, at Dillon Amphitheatre
12th August 2023:- Dillon, Colorado, at Dillon Amphitheatre
24th August 2023:- Atlanta, Georgia, at The Eastern
25th August 2023:- Atlanta, Georgia, at The Eastern
26th August 2023:- Atlanta, Georgia, at The Eastern
14th September 2023:- Philadelphia, Pennsylvania, at Franklin Music Hall
15th September 2023:- Philadelphia, Pennsylvania, at Franklin Music Hall
16th September 2023:- Philadelphia, Pennsylvania, at Franklin Music Hall
22nd September 2023:- Redmond, Oregon, at Cascade Equinox Festival
23rd  September 2023:- Redmond, Oregon, at Cascade Equinox Festival
 24th September 2023:- Redmond, Oregon, at Cascade Equinox Festival
29th September 2023:- New York City, New York, at The Brooklyn Mirage
30th September 2023:- New York City, New York, at The Brooklyn Mirage
19th October 2023:- Chicago, Ilinois at The Salt Shed
20th October 2023:- Chicago, Illinois, at The Salt Shed
21st October 2023:- Chicago, Illinois, at The Salt Shed
26th October 2023:- Live Oak, Florida, at Hulaween
27th October 2023:- Live Oak, Florida, at Hulaween
28th October 2023:- Live Oak, Florida, at Hulaween
29th October 2023:- Live Oak, Florida, at Hulaween
30th October 2023:- Live Oak, Florida, at Hulaween
31st October 2023:- Live Oak, Florida, at Hulaween
3rd November 2023:- Pelham, Tennessee, at The Caverns
4th November 2023:- Pelham, Tennessee, at The Caverns
9th November 2023:- San Franciso, California, at The Warfield
10th November 2023:-  San Franciso, California, at The Warfield
11th November 2023:- San Franciso, California, at The Warfield
1st December 2023:- New Orleans, Louisiana, at Mardi Gras World
2nd December 2023:- New Orleans, Louisiana, at Mardi Gras World