Pistol CZ Shadow 2 Compact 9mm Pistol: Announces
As the public searches for information about the CZ Announces New CZ Shadow 2 Compact 9mm Pistol online, we will discuss it here. The newest member of the CZ line of high-performance handguns is the new CZ SHADOW 2 COMPACT. The CZ SHADOW 2 COMPACT, designed with the same intuitive fit as CZ's full-size flagship sport pistol, the CZ SHADOW 2, is intended for shooters who need a high-end, extremely accurate pistol that is simpler to use and carry. To learn more, keep reading the article.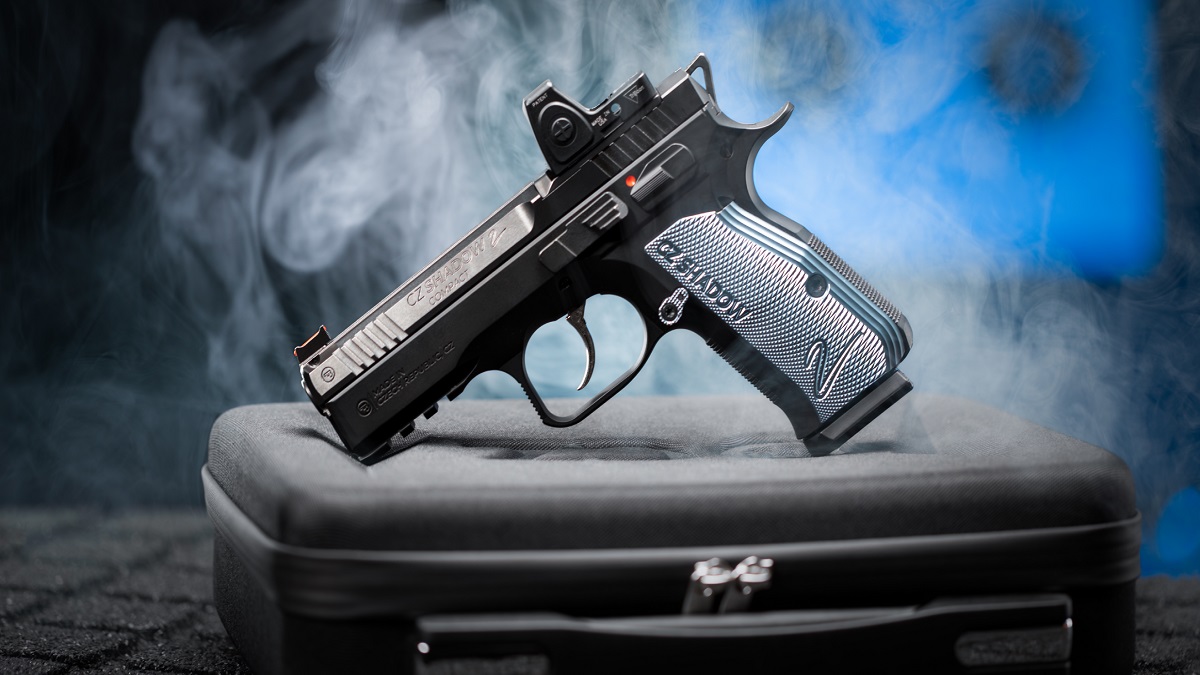 Pistol CZ Shadow 2 Compact
It is made of cutting-edge materials and has match-ready features, much like all other models in the CZ SHADOW 2 line. The CZ SHADOW 2 COMPACT keeps the essential, competitively-proven features, accuracy, ergonomics, and handling that made its big brother so well-liked by professional sports shooters and contributed to its status as a world championship weapon, with multiple world championship titles in the IPSC Production and Production Optics divisions under its belt. The CZ SHADOW 2 COMPACT measures 7.5 (L) 1.4 (W) 5.4 (H) inches in total dimension. The frame, which is made of sturdy and lightweight forged 7075 aluminum, helps to reduce the overall weight to 2 lbs.
This makes it the ideal option for both concealed carry and all-day carry. It has a buttery smooth trigger pull, a single action of 3.4 pounds; a double action of 10.3 pounds, and a shorter reset, just like the full-size CZ SHADOW 2, enabling quick and precise follow-up shots. It has a 4-inch barrel that slides out of holsters easily and still achieves remarkable ballistic performance; the magazine can store 15 rounds. Deep-cut front and rear cocking serrations make it simple and natural to rack the CZ SHADOW 2 COMPACT's slide from a variety of positions. A very low and sturdy mounting interface for attaching a red dot sight is provided on the back of the slide.
In actuality, it shares a mounting interface with the CZ SHADOW 2 OR model and works with the same mounting plates. Its high-visibility fiber optic front sight and height-adjustable rear sight for accuracy will be appreciated by shooters who prefer running traditional sights. Its low-profile ambidextrous manual safety and a magazine release button that can be switched from side to side make it comfortable for both right- and left-handed shooters. A roomy trigger guard, a checkered grip, and a dust cover with an accessory rail for mounting lights and other devices are among the other characteristics shared by the CZ SHADOW 2 COMPACT and the full-size CZ SHADOW 2.