Mushoku Tensei Jobless Reincarnation Season 2 Release Date, Time, and Where To Watch
This article will discuss Mushoku Tensei season 2. Anime fans all around the world are captivated by the popular Japanese light novel series Mushoku Tensei. Fans anxiously anticipated the debut of Mushoku Tensei Season 2 after the first season of its animated adaption was a smashing success. You may find the most recent details on the release date, time, and location of Mushoku Tensei's eagerly awaited second season on this page. Mushoku Tensei Season 2 has been confirmed and is presently in development, which is wonderful news for fans. This series is going to be released on 2nd July 2023, Sunday. To revive this cherished series with even more engaging content and stunning animation, the production crew has been working assiduously.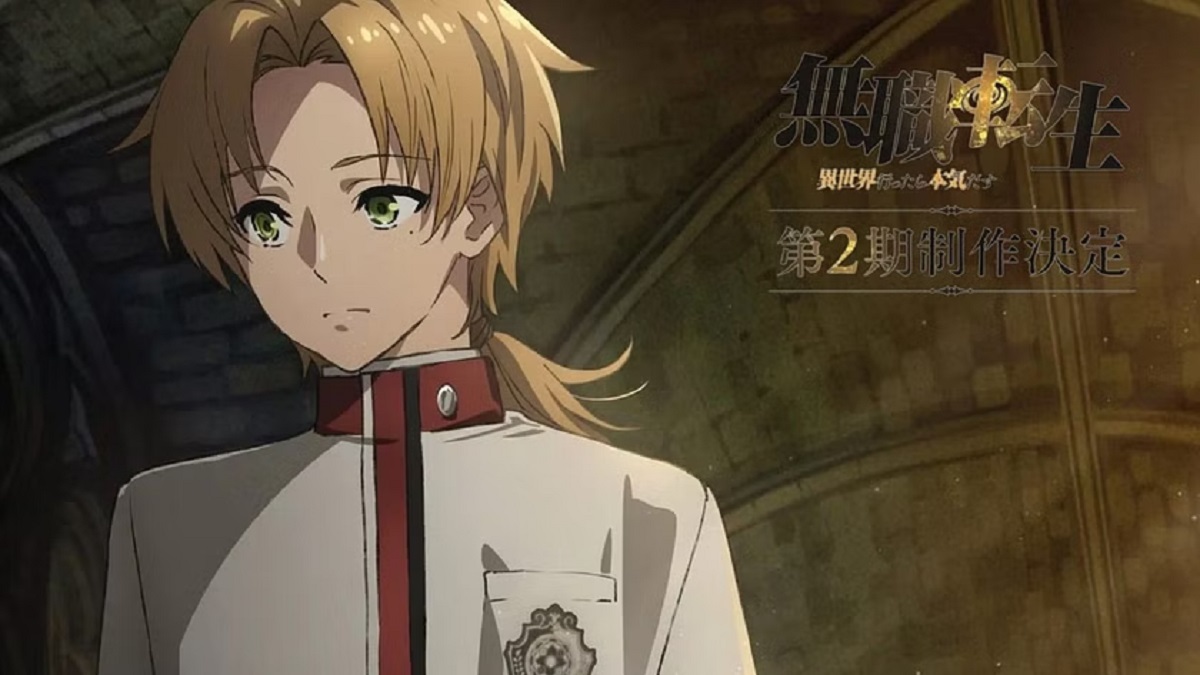 Mushoku Tensei Jobless Reincarnation Season 2 Release Date
The second season of Mushoku Tensei will probably be streamable on a variety of platforms. Fans may anticipate being able to see it on streaming websites like Crunchyroll and Funimation in the US. And it is going to stream every week on Tokyo MX, KBS, BS11, and SUN. Additionally, foreign viewers should keep a watch on regional streaming services that have previously shown anime programs since they could be able to gain the rights to Mushoku Tensei Season 2.
Mushoku Tensei, which is based on the original light novel series by Rifujin na Magonote, chronicles the story of Rudeus Greyrat, a young man who was killed in his former life and then reborn into a fantasy realm. Rudeus' transformation from a socially uncomfortable outcast to a strong and caring explorer was examined in the first season. Rudeus' adventure is anticipated to continue in Season 2, which will delve further into the world's secrets and highlight his ongoing character development. As the plot develops, viewers can expect more exciting adventures, touching scenes, and surprising turns.
Fans of the series are getting more and more excited as we wait for the debut of Mushoku Tensei Season 2.  Whether you enjoyed the light book series or were fascinated by the first season, Mushoku Tensei's second season is certain to offer more captivating content, stunning animation, and characters. Stay tuned for further information and be ready to experience yet another amazing journey in Mushoku Tensei's fantastical realm. So go and watch this amazing series now. So this was all about this series. We have shared every single piece of information about this series. So, Stay tuned to pkb news for more informative articles.