Mitsuri Kanroji epic battle in Demon Slayer Season 3 Finale
The dramatic conclusion of Demon Slayer Season 3 will center on Mitsuri Kanroji. Fans are energized by a new poster and promo for the Swordsmith Village Arc's climax. The conclusion of the Swordsmith Village Arc is something that fans are anxiously anticipating as Demon Slayer Season 3 nears its thrilling conclusion. The adored figure Mitsuri Kanroji, the Love Hashira, is featured in a gorgeous new poster and trailer in the most recent advertising for the anime series. The time has come to cast the limelight on Mitsuri, despite the majority of Season 3's attention being on the Mist Hashira Muichiro Tokito and his fierce clashes against the Upper Five Gyokko.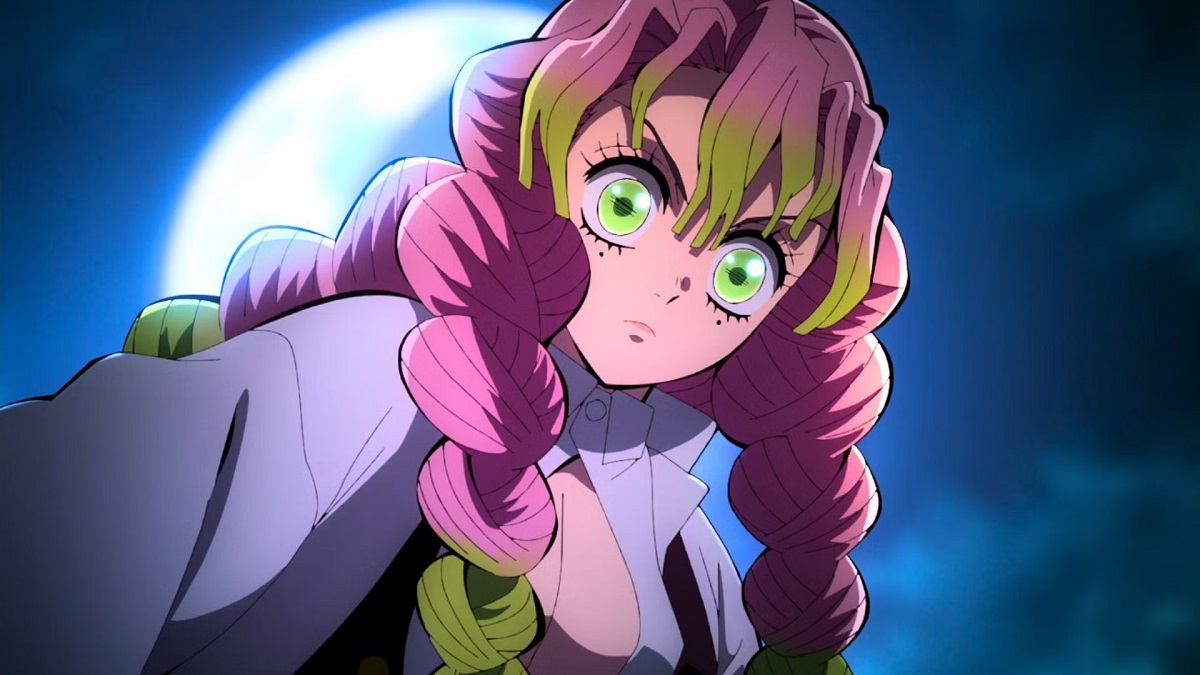 Mitsuri Kanroji in Demon Slayer Season 3 Finale
We saw hints of her combat prowess in the previous episode, but Episode 10 is when we really get to know her and learn what motivates her. As the Swordsmith Village Arc comes to a close, a gripping new trailer and poster have been unveiled by Demon Slayer Season 3 to mark the shift in focus toward Mitsuri. Fans are eagerly expecting Mitsuri's role in the next episodes as a result of these images, which showcase her exceptional talents and engaging charisma. Fans should put Sunday, June 18th on their calendars for the extended 70-minute finale of Demon Slayer Season 3 Episode 11. All eyes are now on Mitsuri as she joins the struggle against the fearsome Hantengu and his Emotion Demons after Muichiro emerges triumphant from his conflict.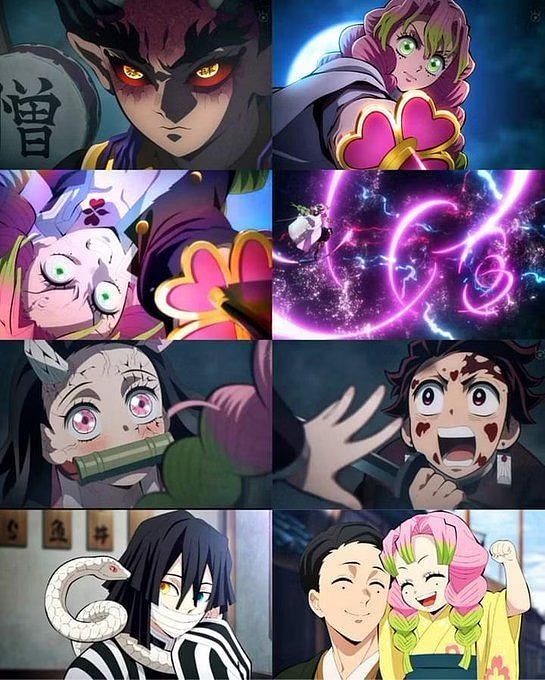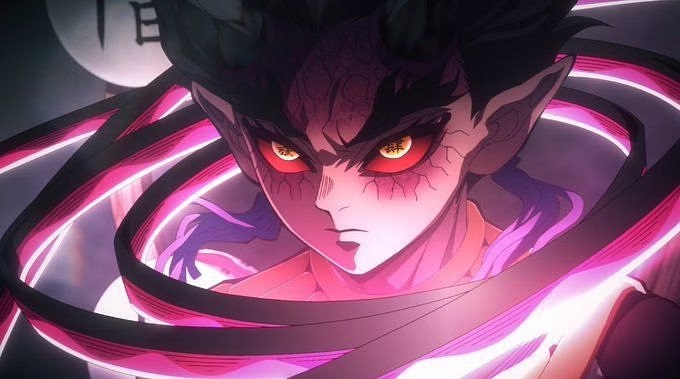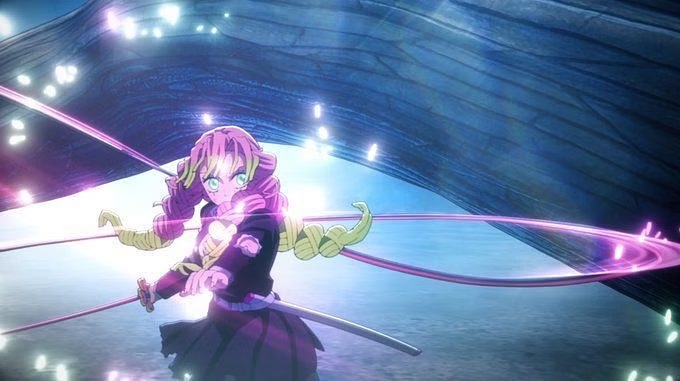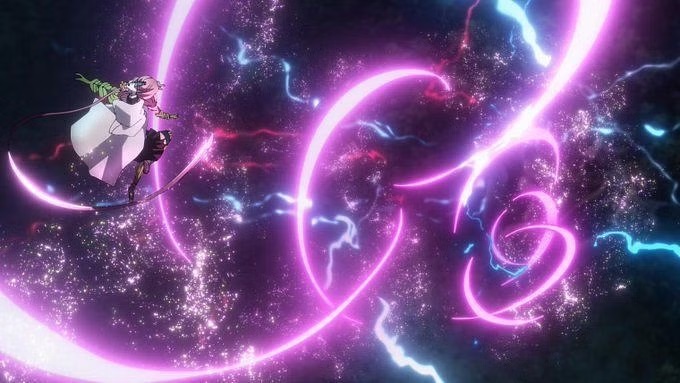 Fans are interested to watch how the passionate battle will be handled by the love Hashira as Tanjiro, Genya, and Nezuko attempt to beat Hantengu. Before the series finale, Crunchyroll offers exclusive streaming access to the series so that viewers can catch up on the most recent episodes of the Swordsmith Village Arc. In a sneak peek at the third season of Demon Slayer, Crunchyroll outlines the adventure of the main character Tanjiro as he meets up with two Hashira, the top two swordsmen in the Demon Slayer Corps, namely Mist Hashira Muichiro Tokito and Love Hashira Mitsuri Kanroji.
Demon Slayer Season 3 Episode 10 Is Now Released!❤️#DemonSlayer pic.twitter.com/vBGKksREWJ

— pek uih (@pek_uih) June 11, 2023
⚔️Kimetsu no Yaiba (Demon Slayer) Season 3 Episode 10 pic.twitter.com/dh8aDQzmek

— Ryuu 🏀☕ (@Almaryuuji_) June 11, 2023
My favorite scene: When Mitsuri found a place where she belongs and people accept her as she is (and ofcourse because of a cute scene of ObaMitsu)

Episode 10, Demon Slayer Swordsmith Village Arc | Kimetsu no Yaiba Katanakaji no Sato-Hen#鬼滅の刃 #刀鍛冶の里編 #DemonSlayer #kny pic.twitter.com/av9nejAAZd

— k⁷ 💜✨🌹🌌💤 (@MinTsukki7) June 11, 2023
DEMON SLAYER SWORD SMITH VILLAGE ARC
EPISODE: 10 pic.twitter.com/r1IaeI8Ts4

— MD. Mahin Uj Jaman (@MAHIN22V) June 11, 2023
That Was Literally The Best Episode Of Demon Slayer I Have Ever Watched That Was An Amazing Episode
10/10 Perfect Episode. pic.twitter.com/B8HE1a6jAQ

— 🐍𝗢𝗯𝗮𝗻𝗮𝗶_𝗦𝗲𝗿𝗽𝗲𝗻𝘁🐍 (@ObanaiThePillar) June 11, 2023
Demon Slayer: Kimetsu no Yaiba Swordsmith Village Arc #10 Staff

-Storyboard: Yuuji Shimizu

-Episode Director: Yuuji Shimizu
#鬼滅の刃 #kimetsu #DemonSlayer pic.twitter.com/nbsmwJpHGF

— Lizリズ (@Nakayasee) June 11, 2023
Tanjiro and his allies are in for a brand-new, exciting struggle as demons lurk in the shadows. Fans eagerly anticipate the dramatic showdown between the Demon Slayer Corps and powerful Hantengu, which will conclude season three of the show. The spotlight on Mitsuri Kanroji as the series comes to a close promises an exciting conclusion that will have fans on the edge of their seats. The fate of our heroes is at stake in the action-packed Demon Slayer Season 3 finale, so don't miss it. So, Stay tuned to PKB news.