Kady and Ouzy's 30Th July 'mystery' 'split' explained
The renowned couple that was formed on Love Island during Summer 2023, recently announced their separation. Here we are talking about Kady McDermott and Ouzy See. Recently, both took to their social media handles to clarify their point of view and announce the split. However, Kady McDermott shared an extensive cryptic post with her followers. They broke up just weeks after leaving the Love Island but their breakup also left their fans quite perplexed as well. Who is responsible for the split? Love Island fans are curious to know what reason they gave for their shocking split. Let's unfold more details in the following sections. Kindly stick with this page and take a peek at all the following sections. Swipe down for details.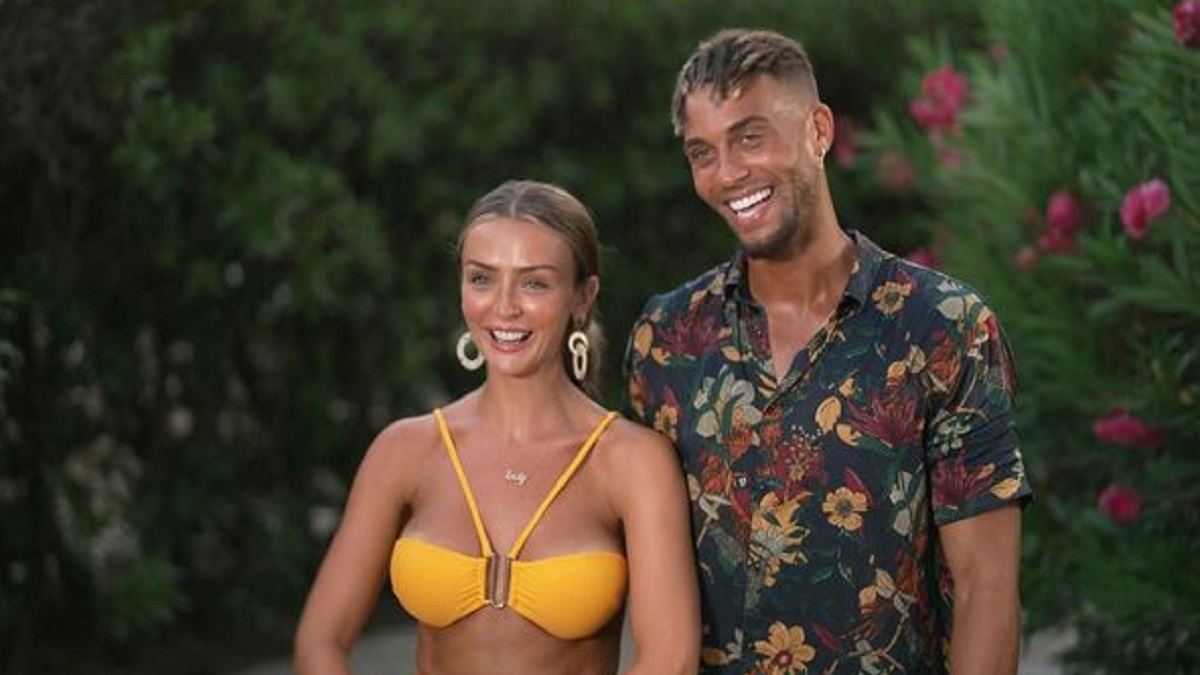 Kady and Ouzy's 30Th July 'mystery' 'split' explained
Kady McDermott returned to the ITV2 dating show for the reunion. She confirmed her break up with her partner Ouzy See on Tuesday, August 8, 2023. She also debunked the rumors that she was in a pre-existing relationship while at the Love Island villa. She called the ongoing rumors and allegations of her having a secret boyfriend while she was in the villa categorically false. She posted a cryptic statement on Instagram with her 1.4 million followers that read, "Sadly late last night Ouzy's behavior and actions from the 30 July were brought to my attention".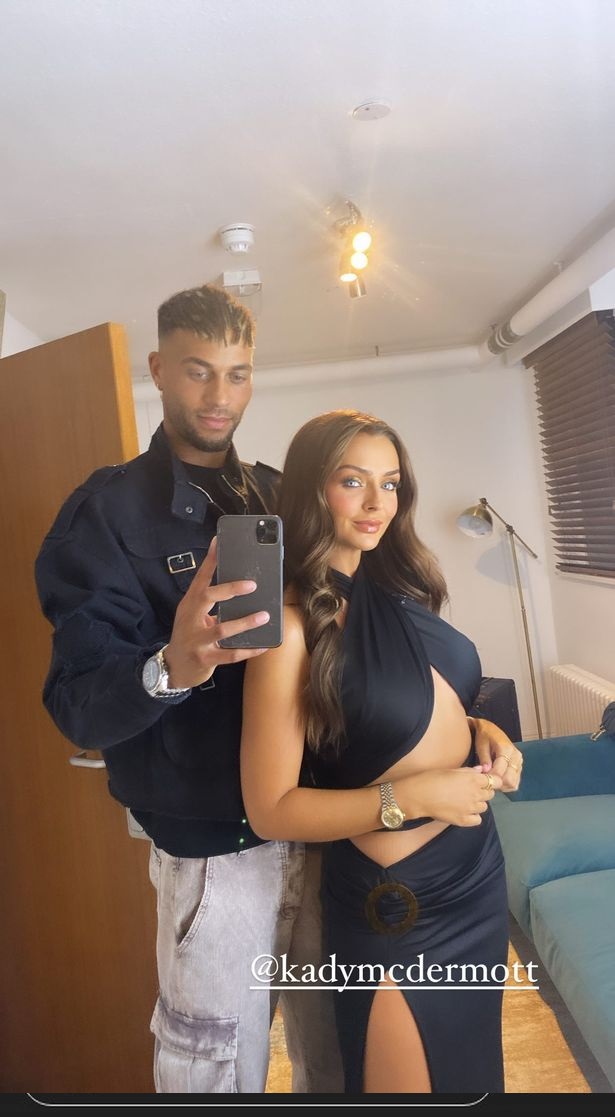 In fact, Kady McDermott also did not forget to praise Ouzy See for being one of the loveliest people she has ever met. Kady McDermott said his actions have consequences. The Love Island star stated, "I know he is remorseful but unfortunately actions have consequences and although we are not "official" in our relationship status I am definitely not prepared to start a relationship off on this foot. I wish him nothing but happiness and success in his life." Continue reading this article for more details and read what Ouzy See said in response to Kady McDermott's statement.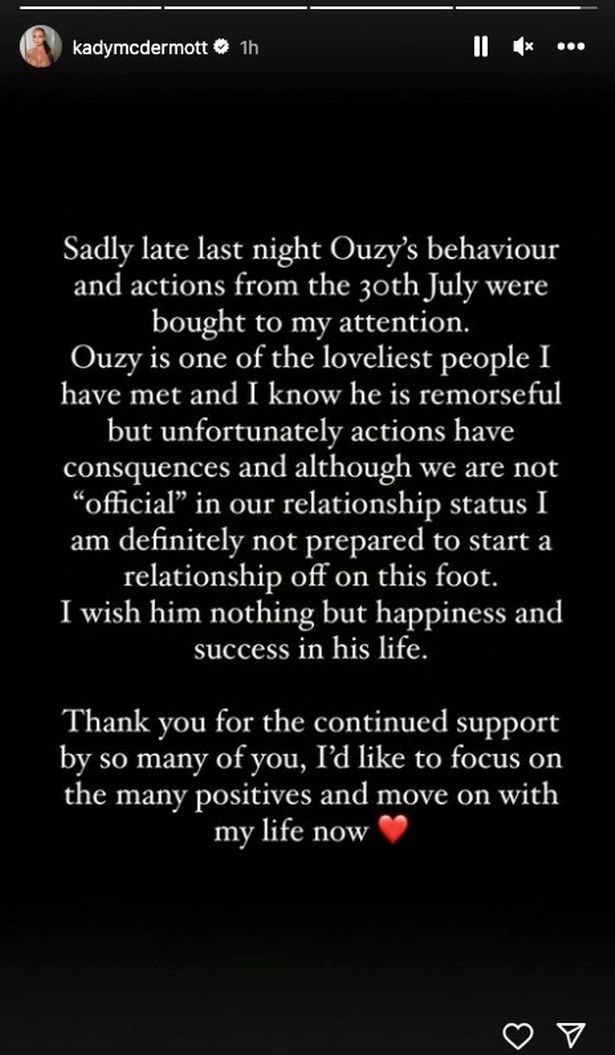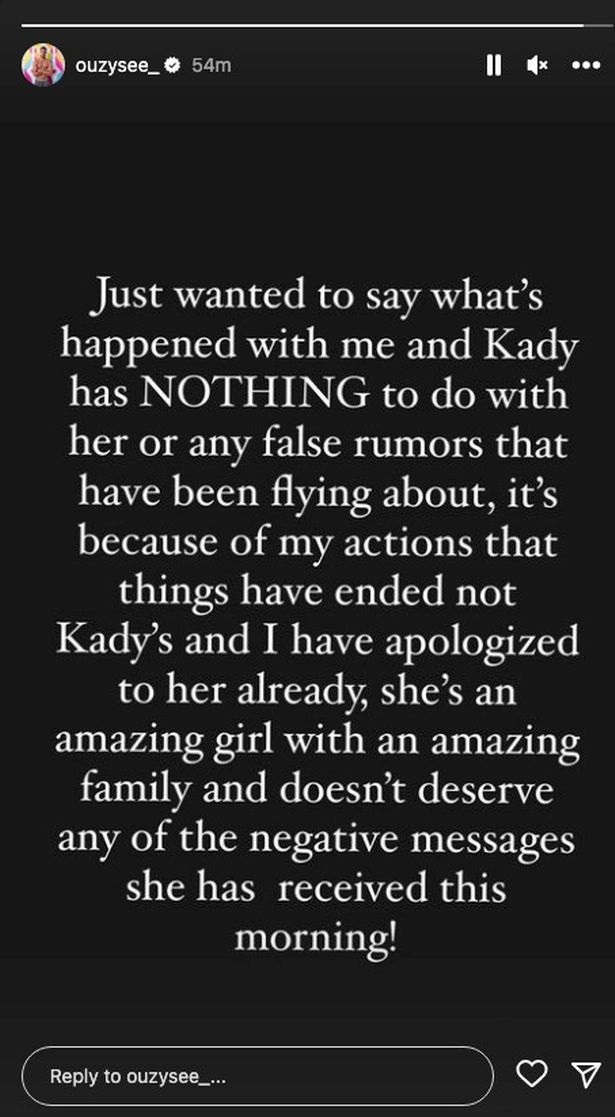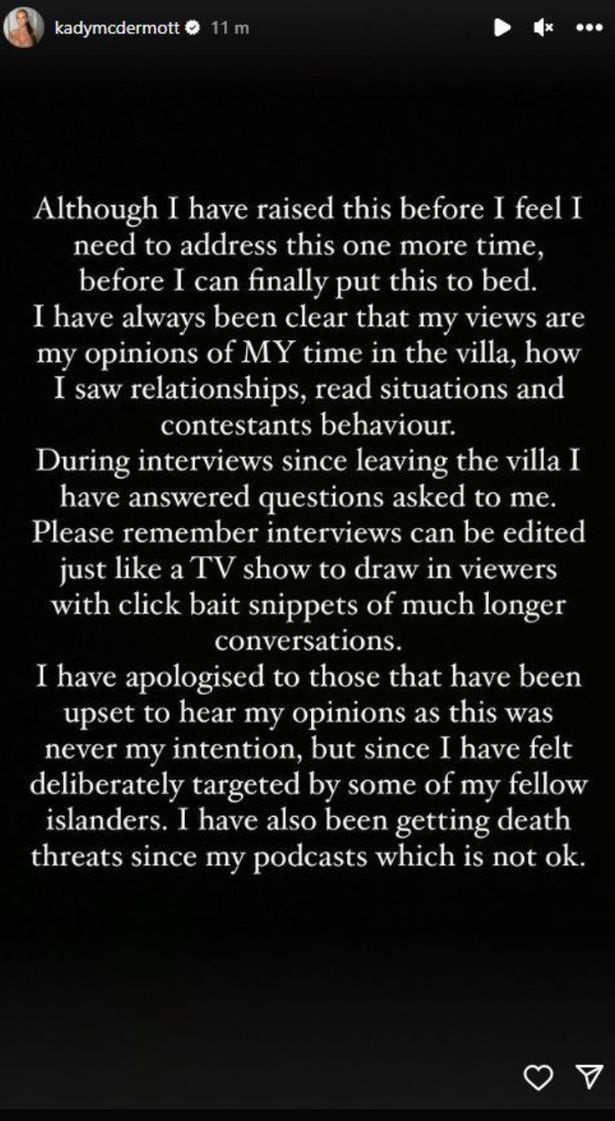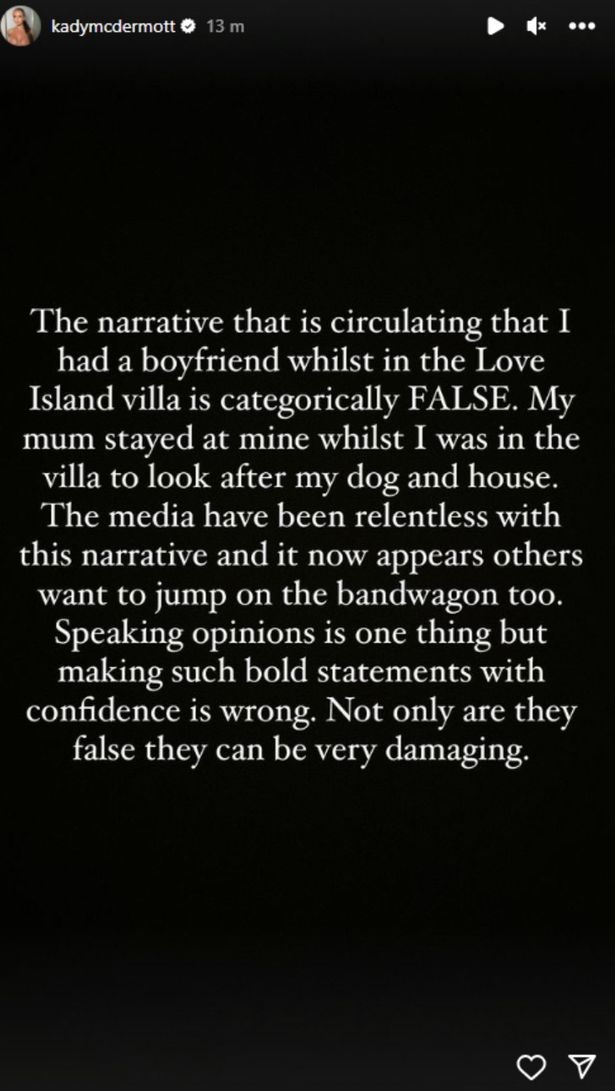 In a response to Kady McDermott, now her ex-boyfriend Ouzy See also shared a statement with his Instagram followers. Although Ouzy See took responsibility for their breakup and apologized to McDermott. But he denied the allegations of sending negative messages that Kady McDermott received. He said, "Just wanted to say what's happened with me and Kady has NOTHING to do with her or any false rumors that have been flying about, it's because of my actions that things have ended not Kady's, and I have apologized to her already, she's an amazing girl with an amazing family and doesn't deserve any of the negative messages she has received this morning!"