IShowspeed Eye Injury Update: American Youtuber Goes For Surgery
IShowSpeed eye injury update
Fans of one such Youtuber named "IShowSpeed" is currently worried ever since they hears about his mysterious injury and according to the reports, he was instantly admitted to the hospital and going through emergency surgery. One video of him is getting viral which shows him in immense pain. The superfan of Cristiano Ronaldo posted the video to his Youtube channel where he shared the update of his health. He updated fans prior to heading into emergency surgery. Through video, he talks to his followers' bandaged up in a hospital bed while in severe pain, raising concerns for his well-being.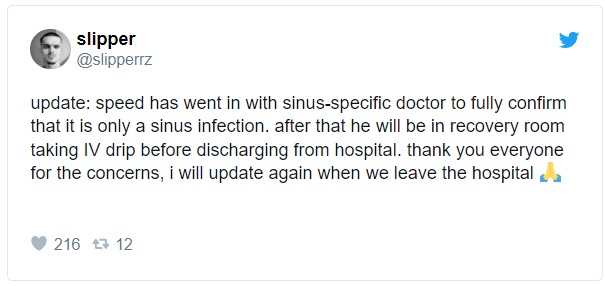 The Cristiano Ronaldo superfan states that: "I don't know what I have. I have been feeling s***, pretty bad. My eyes are swelling, it feels like somebody is stabbing a knife in my eye and my head is paining brutally. I wanted to give an update to my fans because I don't know what is going to occur to me and why my eye is swelling." He further added that "I always want you to be there with me till the last breath of my life. I don't know but when I get back home." He ended his video with the statement that he will go on vacation after this surgery.
Speed is quite popular among those people who love to watch football. No, he is not a footballer but a devoted fan of legend footballer, Ronaldo. Everyone knows about his love for him. He shot to fame by strangely pronouncing his name on the live stream and adopting his iconic "Suii" commemoration. His love for Ronaldo made him travel to the world in order to watch his every match and his personality is also the reason which help him to increase his fan following. The real name of Speed is Darren Watkins Jr. He is presently in Japan where he watched Al-Nassr play Ronaldo for a pre-season friendly versus PSG. Well, the present update on his injury is not known yet.