Indian Idol 13 Elimination This Week 5th March: Who Is Eliminated From Indian Idol 2023?
Here we are going to share an update on the most famous show Indian Idol Season 13. This show is a singing reality show and all the contestants are outstanding in the show. As we know elimination is the important round of every reality show. So, here we will share the name of eliminated contestants. As we know Indian Idol Show debuted on the Sont TV platform and is accessible through the Sony Liv OTT platform.  This show will air on both Saturday and Sunday. The show has a gear TRP on television. Here we will share all the highlights of the show. Let's continue the article.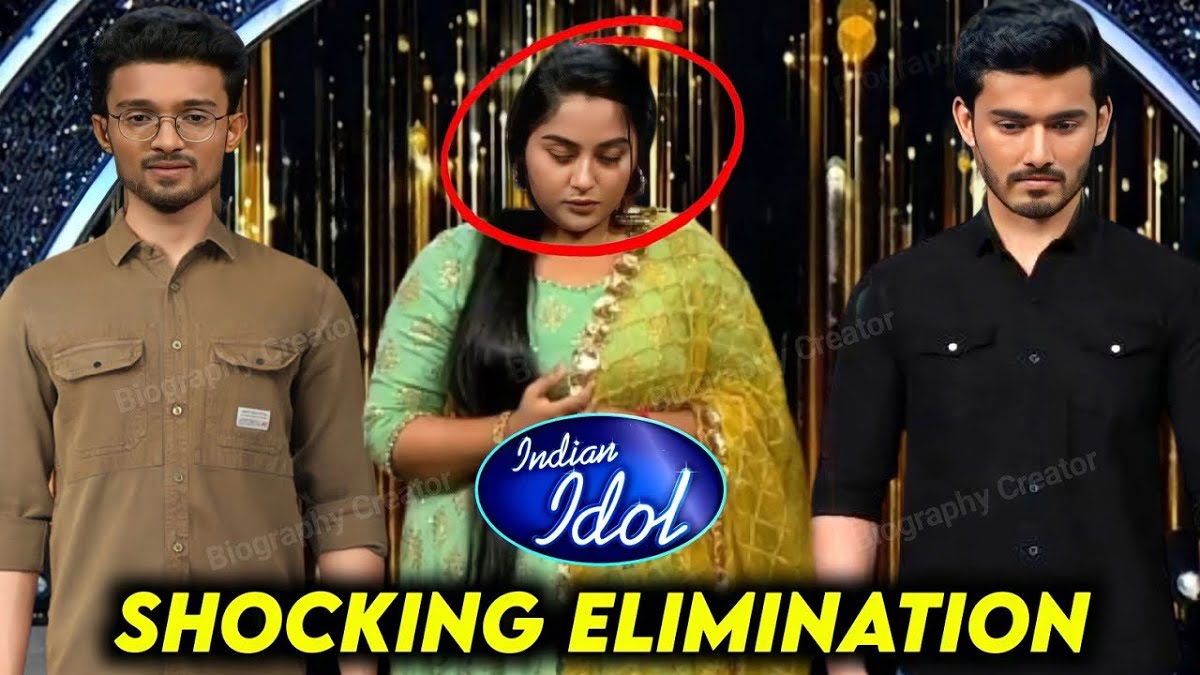 Indian Idol 13 Elimination This Week
Before sharing the name of eliminated audience the votes from this week have been carried over into this one, resulting in two contestants getting eliminated. Let us tell you Kavya and Vineet Singh got eliminated from the Indian Idol season 13 and eight contestants were left. As we know whoever will get the highest vote that will be the winner of the Indian Idol. Any single was not eliminated on the 1st of Jan 2023. On the 25th Dec 2022 none of the participants were in danger of elimination since it was not the week of elimination.
Those contestants left in the show are good and mindblowing as well. They gave a good performance and made their safe place among people. All the people are too good in the show and they have created a good fan-following following from this show. However, Rishi is going best in the show than the other contestants. Rishi is an amazing singer and his journey also going well in the show. Overall, every performance of his has been good and impressive. So his elimination chances are less because h has a good and superb fan-following so he can get good votes from people.
SR NO.
CONTESTANT NAME
STATUS
1
Navdeep Wadali

Eliminated


(26 February 2023)
2
Sonakshi Kar

Competing

3
Shivam Singh

Competing

4
Rishi Singh

Competing

5
Anushka Patra

Eliminated


(11 December 2022)
6
Sanchari Sengupta

Eliminated


(13 November 2022)
7
Chirag Kotwal

Competing

8
Senjuti Das

Competing

9
Bidipta Chakraborty

Competing

10
Deboshmita Roy

Competing

11
Vineet Singh

Eliminated


(8 January 2023)
12
Rupam Bharnarhia

Eliminated


(27 November 2022)
13
Kavya Limaye

Eliminated


(8 January 2023)
14
Pritam Roy

Eliminated


(30 October 2022)
15
Shagun Pathak

Eliminated


(16 October 2022)
According to his journey in the show, he has a better chance to win the  Indian Idol 2023 because the reaction he has gotten from the people around India is large and his journey through the season is fantastic. Apart from this, the second winner of season 13 will be Bidipta Chakrobarty since her voice is so lucid. She has gained a good fan-following and she is very beautiful by her look and her voice melodious voice. As we have watched in the 12th season Pawandeep Ranjana has gotten the same reaction as Bidipta and Rishi are getting in the show. All are waiting for the finale of the show. Fans want to see their favorite as a winner of the show Indian Idol 13 2023.
Kheliye humaare saath rangon ki antakshari!

Dekhiye inhe Indian Idol 13 ke #IdolHoliSpecial episode mein! This Sat-Sun raat 8 baje, sirf #SonyEntertainmentTelevision par!#IndianIdol13 #IndianIdol pic.twitter.com/AEJPuVEQ0f

— sonytv (@SonyTV) March 4, 2023
According to the promo videos, the 4 March 2023 show will be very interesting and outstanding because Aditiya will welcome legendary actresses of the 80s, Bindu Desai and Aruna Irani on the stage with a great announcement. This show will be very interesting when they will share some incidents of their life. All the contestants will give the best and most memorable performance. The guests congratulate the Top 7 for their success and say that they are there to enjoy themselves. Scroll down the page to know more information about the new episode.
Badal jayega Idol ka mausam jab Shivam chalayega Aruna Ji aur Bindu Ji pe apna jaadu!

Dekhiye inhe Indian Idol 13 ke #IdolArunaJi&BinduJiSpecial episode mein! This Sat-Sun raat 8 baje, sirf #SonyEntertainmentTelevision par!#bindudesai #IndianIdol13 #IndianIdol pic.twitter.com/TQHYCl2DVH

— sonytv (@SonyTV) March 4, 2023
Indian Idol 13 Winner Prediction
On the basis of the promo videos, The singers will sing amazingly and stun all with their fabulous singing. You will see that amazing singer Senjuti will sing an amazing song Dil Jalo Ka Dil Jala Ke Kya Milega Kya Dilruba". She will sing it with a powerful voice. Guest will praise her saying what she sang was heart-touching singing. All the judges will praise her for her outstanding song. Other contestants will also give powerful performances.
Shivam will sing the famous amazing song and this song and he will "Mit Jayegnge Mar Jayenge" He will impress everyone with his fabulous song. All the guests will give good comments and praise him. The guest will also appreciate his singing. Rishi will make the fire with his firey performance and he sings the song Jab Se Dekha Mene Tujhko Sayri Aa Gai" Everyone will ask who is she, and he replies that he sang this to see both of Madam. "She will sing Jhuth Bole Koa Kate" and laugh.
You will see that Aruna Ji and Bindu Ju will recreate the Scene of "Biwi Ho Aisi" Aruna will say that she also wanted the act of innocent Bahu. Bindu Ji will act as Sasu Ji and Aruna will act as a Bahu. They will create this scheme outstandingly and create magic on the stage. Bindu will use the hunter for the act and this scene will be very interesting. They have shared that people started to consider them as they are strict and negative in real life because their role was negative on television. The show will be very thrilling and entertaining. You can watch the entire episode on Colors Tv at 8 PM. Stay tuned for more updates.