Great Dane 21 Puppies: Great Dane in Virginia Give Birth to 21 Puppies in 27 Hours
There would hardly be anyone who does not like dogs. Dogs are the cutest creature on this planet and most people love to foster them. Dogs are faithful and considered the best friends of humans who expect nothing but only give love. In this blog, as well we will talk about the dog who is presently making the headlines of the news after giving birth to around 21 puppies in just 27 hours. It is a remarkable feat that has pulled the attention of animal lovers and people are quite excited after hearing this news. The breed of the dog is identified as Great Danes which is already beloved and famous for their loyalty, gentle temperament, and regal comes up.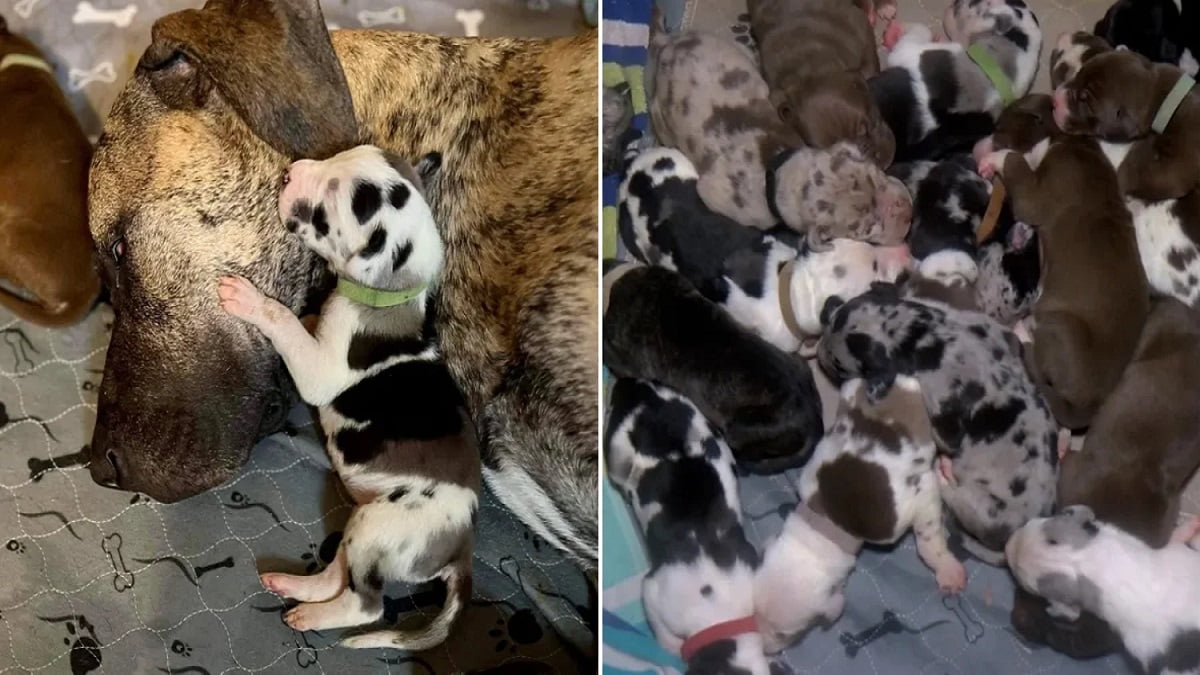 Great Dane 21 Puppies
Now ever since people hear this news they get super excited to know more details about it. This breed of dog originated in Germany and its lifespan is 6-8 years. Recently, the Great Dane dog in Virginia, USA is in the news after she gave birth to 21 puppies within 2 days. People are saying that that is a wonderful rare occurrence. This breed is already famous and now this remarkable event has only worked to elevate its popularity. The Great Dane is big in size and considered a powerful dog breed and quite popular among dog lovers. As per the American Kennel Club (AKC), the Great Dane is one of the tallest dog breeds which is around 30 inches in size.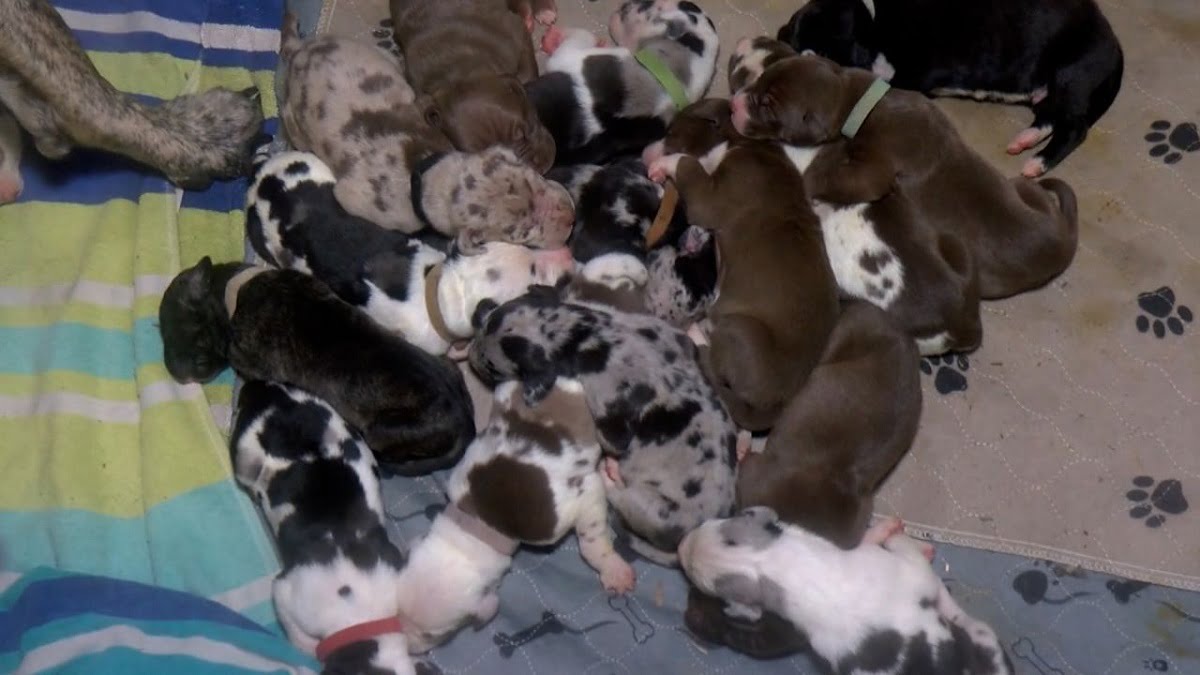 This breed is also famous for its sleek, short coats that come in a variety of colors, including harlequin, black, brindle, blue, and fawn. The Great Dane is a wonderful family pet and it is also used in many capacities including as a police dog, and therapy dog, and also used to rescue and search dogs. Now, this event has again brought this dog into the limelight after giving birth to 21 puppies. The name of this dog is Luna and is owned by a couple who resides in Virginia. The duo already know that their dog was pregnant but they never imagined that Luna would give birth to 21 puppies.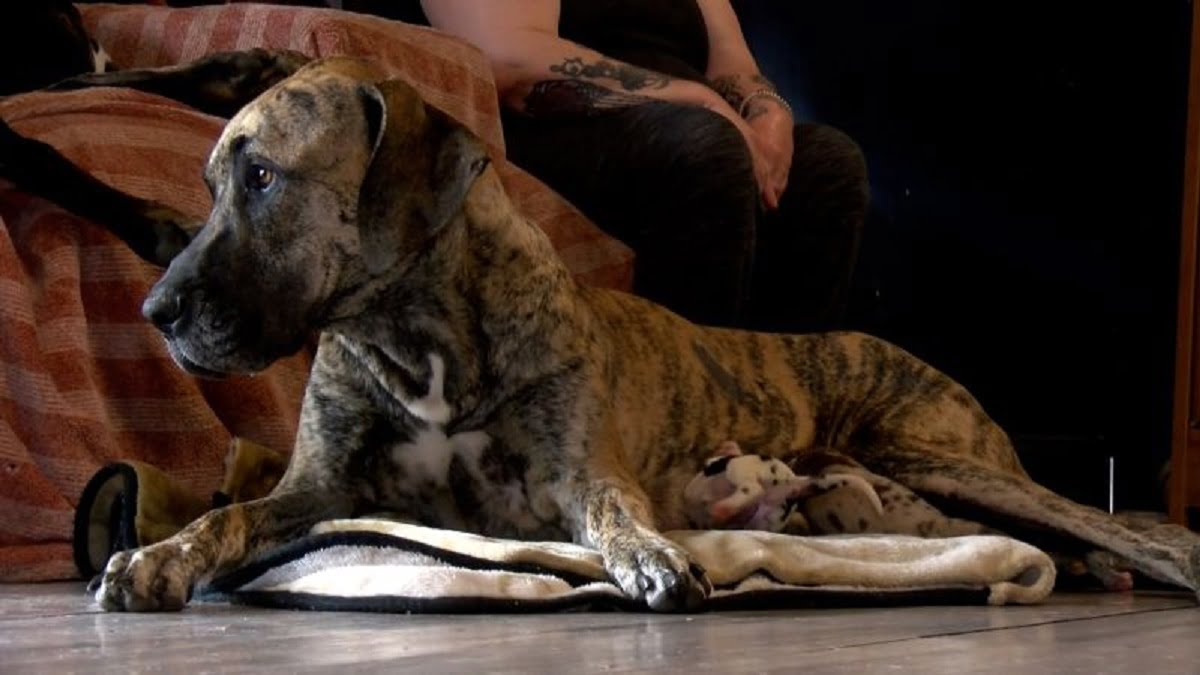 According to the couple, Luna went into labor on Saturday, 25th March 2023, and its delivery lasted for 27 hours. The duo had to assist Luna in the delivery process, and they even had to perform CPR on one of the puppies who was not responding. Sadly, one of the puppies lost his life after breathing but the rest of the 20 puppies are fine, thriving, and healthy. It is not unusual for individuals to be interested in buying Great Dane puppies, particularly after such a heartwarming story.