Circle Chart Music Awards 2023: Winners Of The Circle (Gaon) Chart Music Awards
Music is everywhere and in everything. We play music on every occasion whether it is good or bad. Music also helps us to get healed from pain and heal us and that is why we worship it. However, last year we lost many prominent singers who established their names well in the music industry. Now there are many singers and other musicians who are trying to cover their gap, though they can't match their level they are brilliant in their own way and it is important to praise them. Giving awards is the best way to praise them and many awards have been designed which appreciate them.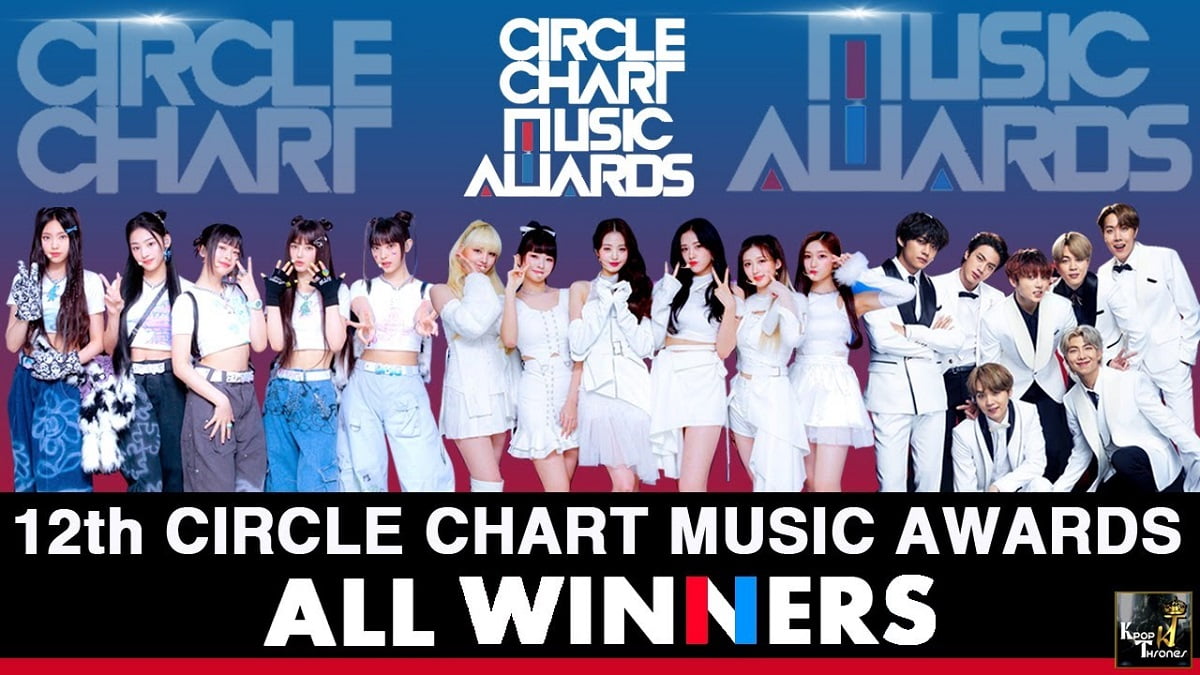 Circle Chart Music Awards 2023
The Circle (Gaon) Chart Music Awards is one such award show which distributes music awards in different categories. The award show has recently honored many singers and songs and it conducted its first-ever ceremony under its new name this event was held last night on Saturday, 18th February 2023. This show was earlier known as the Gaon Chart Music Awards and it has happened for the 1st time since rebranding under the new name which came into existence last year. The awards are chiefly determined by the commercial performance of albums and songs based on the Circle charts.
Apart from it, this year, the data from their new global K-pop charts was also included for the very 1st time. Those who are already following it know that the Artist of the Year awards are divided into 2 categories: physical albums and digital music. The physical album awards were distributed to the 4 albums along with the highest sales of it which were categories under each quarter at the time of the same period whereas, the awards of digital music were distributed from the month of December 2021 to the month of November 2022. Now it is time to know the winner of this year:-
Artist Of The Year (Physical Album- Quarterly)
1st Quarter (1st December 2021- 28th February 2022): NCT get the award for his music album "Universe"
2nd Quarter (1st March 2022 till 31st May 2022): SEVENTEEN bagged the award for "Face The Sun"
3rd Quarter (1st June 2022 till 31st August 2022) BTS won the award for "Proof"
4th Quarter (1st September 2022 till 30th November 2022): Stray Kids for his popular album "MAXIDENT"
Artist of the Year (Digital Music – Monthly)
 The song "ELEVEN" sung by IVE: December 2021
 The song "WA DA DA" sung by  Kep1er: January 2022
 The song "INVU" sung by Girls' Generation's Taeyeon: February 2021
 The song "TOMBOY" sung by (G)I-DLE: March 2021
 The song "LOVE DIVE" sung by IVE: April 2021
 The song "FEARLESS" sung by  LE SSERAFIM: May 2021
 The song "Yet to Come" sung by BTS: June 2021
 The song "Girls" sung by aespa: July 2021
 The song "Pink Venom" sung by BLACKPINK: August 2021
 The song "Shut Down" sung by BLACKPINK: September 2021
 The song "ANTIFRAGILE" sung by LE SSERAFIM: October 2021
 The song "CHESHIRE" sung by ITZY: November 2021