WATCH: Church Robbery In Verulam captured on live stream
In a shocking turn of events, a church service in Verulam, Durban, turned into a nightmare when a group of five armed men robbed the congregation. This harrowing incident unfolded in real-time as the service was being live-streamed, leaving one woman and other churchgoers traumatized. The assailants brandished firearms, with one masked suspect approaching the pastor at the pulpit and threatening him at gunpoint while searching for valuables. Amidst the chaos, one woman, Naidoo, recounted her experience, expressing gratitude that no physical harm was inflicted upon anyone present.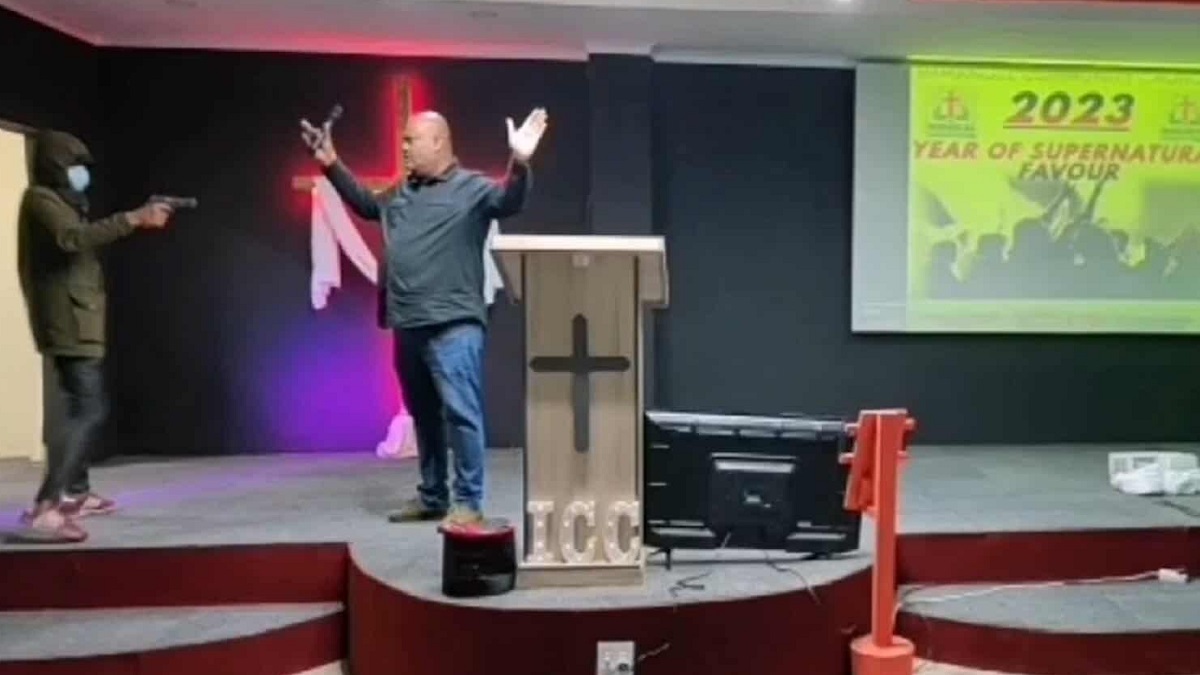 Church Robbery In Verulam
The swift and audacious nature of the robbery left Naidoo shaken to the core. She recalled how the armed suspect swiftly rifled through pockets, confiscating phones from almost every congregant, except for hers and one other individual's. Naidoo's pulse raced as she recounted the fear that gripped her when confronted by an armed assailant. However, she emphasized her astonishment that her bag, which contained her phone, was left untouched. The assailant's selective search left her both paralyzed and relieved, as she lay on the ground, fervently praying for the safety of everyone present.
Although the church service robbery in Verulam resulted in no physical injuries, it has undoubtedly inflicted emotional trauma on the victims. Naidoo's sentiments echo the congregation's collective relief that the incident did not escalate into a more violent encounter. She credited divine intervention for their preservation, emphasizing the significance of gratitude and resilience during such trying times.
This shocking incident serves as a stark prompt for the need for heightened security measures, particularly in places of worship. Churches and religious institutions must invest in robust security systems that encompass not only physical safety but also digital security, as exemplified by the live-streamed robbery. While it is crucial to preserve an atmosphere of openness and trust in places of worship, it is just as valuable to make sure that attendees and secure and happy.
Law enforcement agencies promptly responded to the incident. Verulam SAPS has opened a case of business robbery, recognizing the severity of the crime and the impact it has had on the community. The stolen phones and two cars only compound the distress felt by the victims. The investigation, coupled with collaborative efforts between the police and the community, is crucial in bringing those responsible to justice and preventing similar incidents from occurring in the future. We can work to stop such terrible tragedies by putting security first, and allowing the congregation to worship without being afraid or intimidated. Follow us for more latest updates.