Cato Manor: Suspected hitmen arrested in Durban
A big headline came from KwaZulu-Natal where the police authority confirmed the arrest of five armed men. According to the reports, police arrested five men armed with rifles. The point to be noted in this story is that the five armed men were arrested from the area where famous South African rapper AKA was shot dead last month. Yes, you heard it right, five men were found with armed rifles in Cato Manor. Since this news broke out it has stirred up peace in KwaZulu-Natal KZN and left people curious about it. Thus, we decided to prepare an article after gathering all the imperative details about it. You will also get to learn what respective authorities said about it. So be sticky with this page and must go through the following sections. Drag down the page.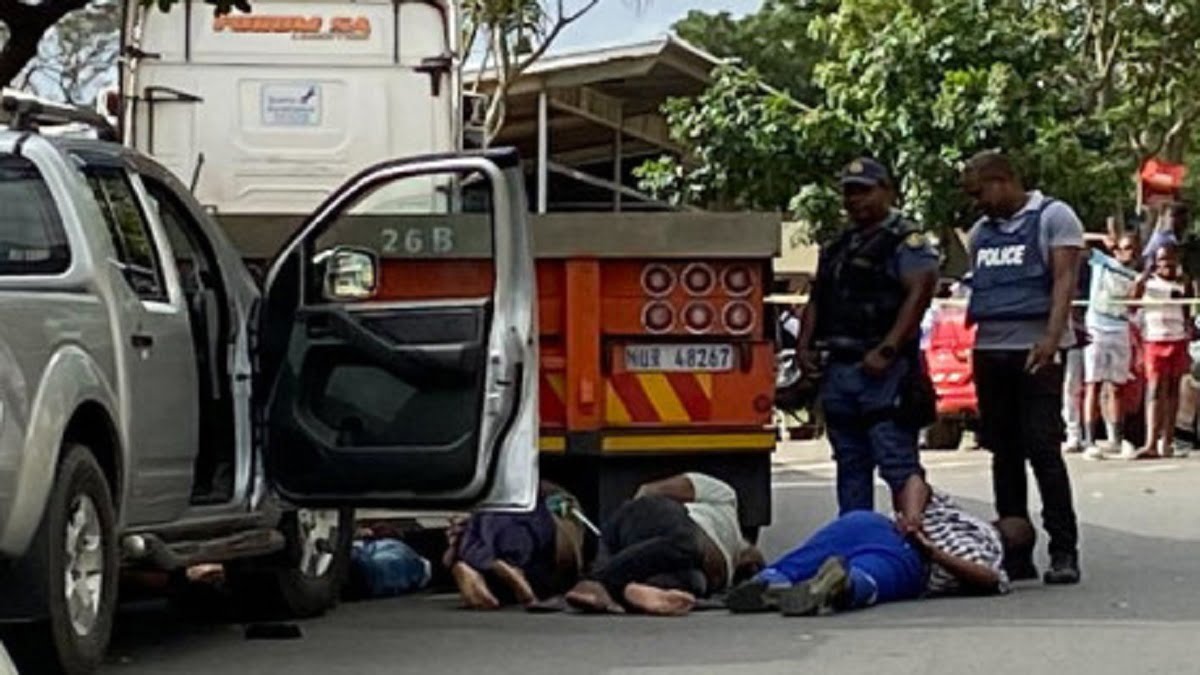 The arrest of five suspected hitmen was made on Thursday, March 16, 2023, in the afternoon when KwaZulu-Natal police responded to a complaint in Cato Manor. Yes, the arrest of five hitmen armed with rifles was possible because of a complaint. According to the KZN police, a resident of Cato Manor spotted suspicious activity in his neighborhood because some cars were moving around in the area which raised concern. Scroll down the page and read more details.
The complainant informed the police about some men armed with rifles was in Cato Manor on Thursday afternoon. Meanwhile, police conducted a raid at the address which was given by the complainant. Upon the surprise raid, the KZN police detained five men but the sixth suspect somehow managed to flee the place. Following the arrest of five men in Cato Manor, the KZN police confirmed their arrest in the media and stated they found them with high-caliber firearms in their cars. Now the question that erupts here is whom they were targeting in that area. Scroll down the page and read more details.
The KZN police believe that they were targeting a high-profile personality in that area. A spokesperson for KZN police, Brigadier Jay Naicker said, "The driver was arrested not far from the scene and we believe one passenger carrying a firearm may have fled from that vehicle. And the other four were arrested in these two vehicles. In the vehicles, from what we can see now through the window of the vehicles, there's a bag containing two high caliber firearms that look like AK-47s." Stay tuned to this website for more details and updates.