Boruto chapter 80 spoilers & raw scans explained
On Tuesday, April 18, Boruto chapter 80 spoilers and raw scans were released online, driving fans into a frenzy with back-to-back beautiful graphics. The chapter concentrates on Sarada and Sumire's immunity to Eida's magic. It also emphasizes Boruto inheriting the will of fire as a shinobi. Previously, in Boruto Chapter 79, as everyone was looking for Kawaki in response to Shikamaru's summons, Kawaki stumbled across Eida and unwittingly exploited her strength to launch an almighty power that changed Kawaki and Boruto's history. Boruto became the outsider who murdered Naruto, while Kawaki became Naruto's son. As history reversed and the almighty force swayed everyone, everyone is now on the quest for Boruto, accusing him of murdering Naruto.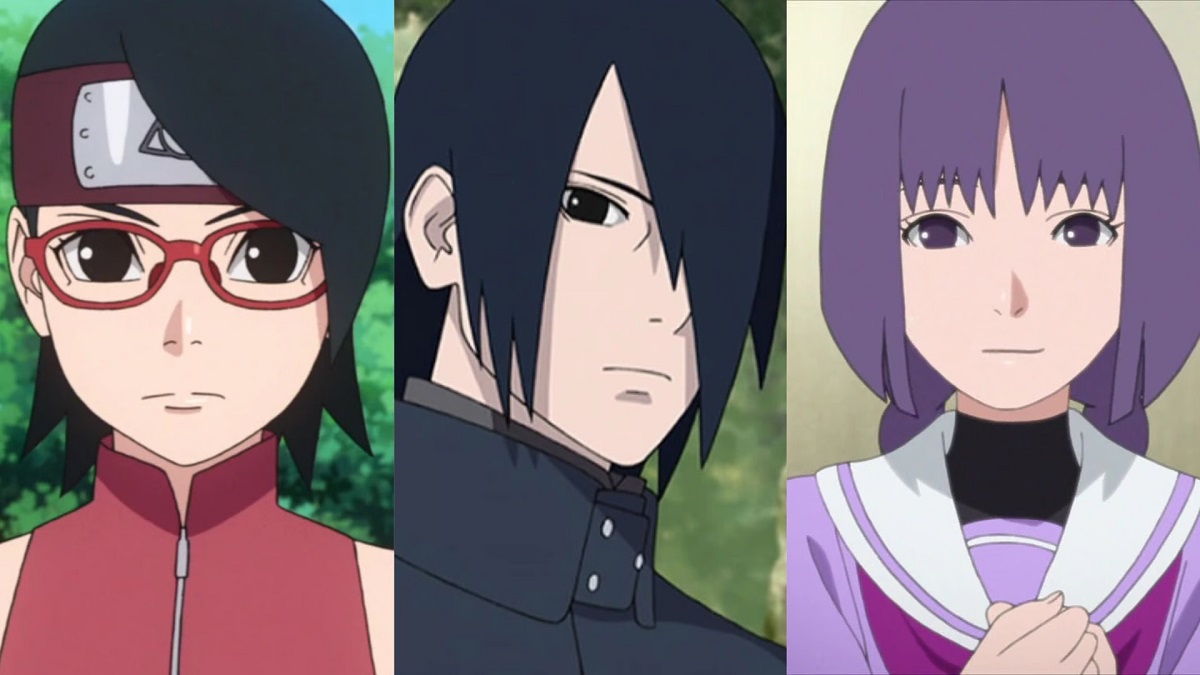 Boruto chapter 80 spoilers & raw scans
The chapter begins with Shikamaru verifying from Eida that Boruto murdered Naruto, according to the Boruto chapter 80 raw scans. As Kawaki clutches Eida's collar, she responds positively to Shikamaru, prompting Shikamaru to make a public revelation about Boruto murdering Naruto. According to the raw scans of Boruto Chapter 80, Sarada shatters to the ground after hearing Shikamaru's statement, and Mitsuki goes to seek Boruto. The chapter also confirms that the Omnipotent Power responsible for the reversal of history was Kawaki's work, as Eida questions Kawaki on whether going this far was necessary. Kawaki said that he will keep Naruto locked until Boruto is killed. Daemon appears for a brief moment.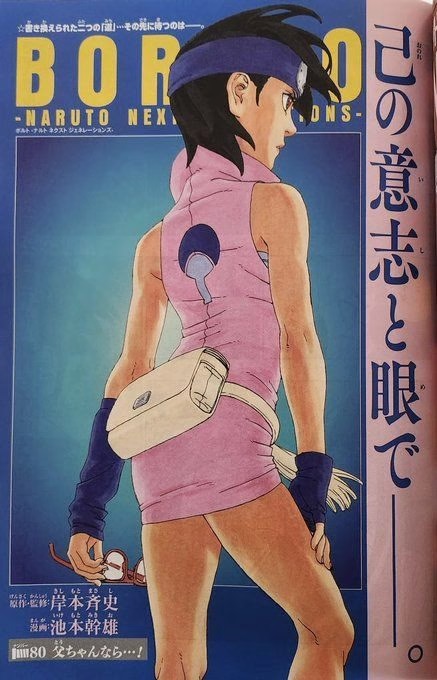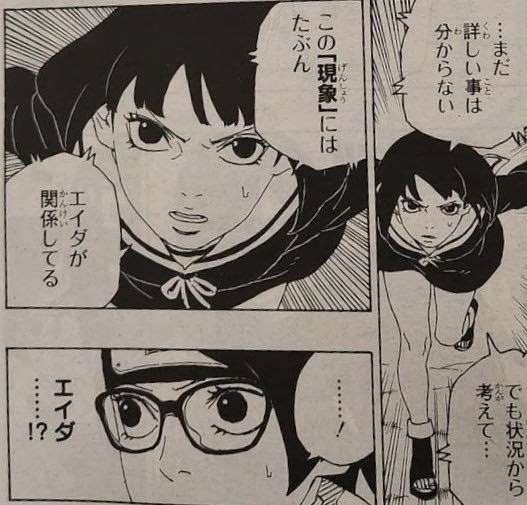 In the next panel of Boruto chapter 80 raw scans, Sasuke encounters Sarada, who informs him of Mitsuki's plan. Sasuke regards this as a natural tendency, as Eida's strength inspired him as well. Sumire then phones Sarada to tell her of Eida's deeds. Sumire and Sarada appear to be the only ones who are unaffected and capable of assisting Boruto. Meanwhile, Boruto encounters Team 10 and becomes entangled in their creation. Sarada tries valiantly to persuade Sasuke that Boruto is not the one who murdered Naruto, but Sasuke remains persuaded and instructs Sarada to return home.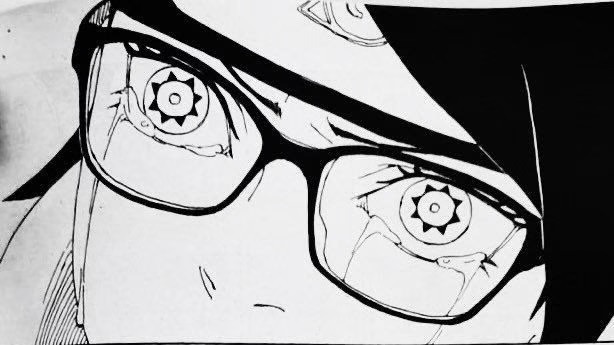 Thus, Sarada awakens the Mangekyo Sharingan in Boruto Chapter 80, persuading Sasuke to go and save Boruto. He rescues Boruto from Team 10's clutches and informs him that he recalls Kawaki as his apprentice and the two of them battled together to defeat Momoshiki. As he sees Boruto wearing his headband, Sasuke informs him that he doesn't trust his recollections. Sasuke also declared that he trusts his daughter beyond all else and will risk his life to defend Boruto. As Sasuke informs Boruto about this, Eida sees it via her Senrigan and rushes to Boruto without notifying Kawaki.