Why Has Constance Marten Been Arrested Aristocrat Couple Arrested For Child Neglect
Constance Marten and Mark Gordon, who are on suspicion of gross negligence manslaughter, have been arrested by the British police. Yes, they both have been arrested after the couple went missing with their newborn baby in early January 2023 but the search for their infant is still continuing as police are still trying to locate their child. A statement shared by London's Metropolitan Police on Tuesday said that Constance Marten (35-year-old) and Mark Gordon (48-year-old) has been "initially arrested on suspicion of child neglect," but were later "further arrested on suspicion of gross negligence manslaughter". It has been more than a run since they were on the run.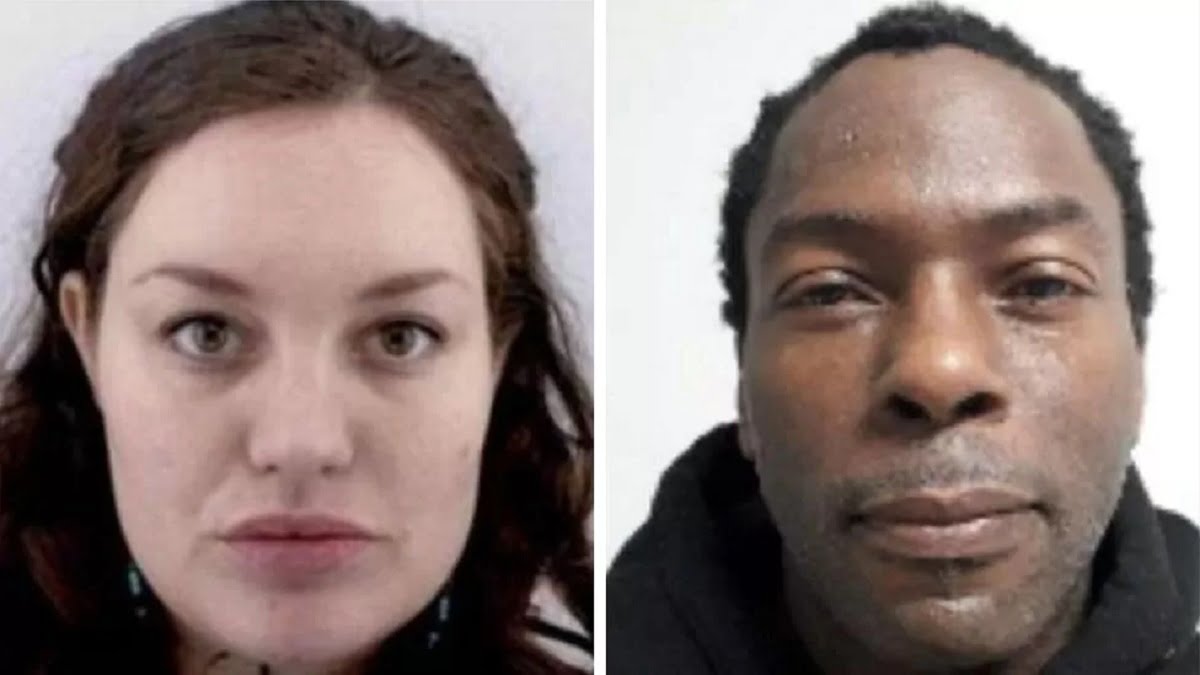 Why Has Constance Marten Been Arrested?
It was officially confirmed by the police on Tuesday, February 28 that the couple had been arrested on suspicion of gross negligence manslaughter. After their disappearance, the CCTV footage of the family was analyzed in which they were spotted on January 7 had placed them in the Whitechapel area of east London walking toward Brick Lane after 10 PM. The CCTV footage shows that 48-year-old Mark Gordon, the partner of Constance Marten left an Argos after buying a tent, which police believe that the family slept in with their newborn baby. Well, their faces were covered with masks and wearing hoods. They both can be seen walking through east London streets.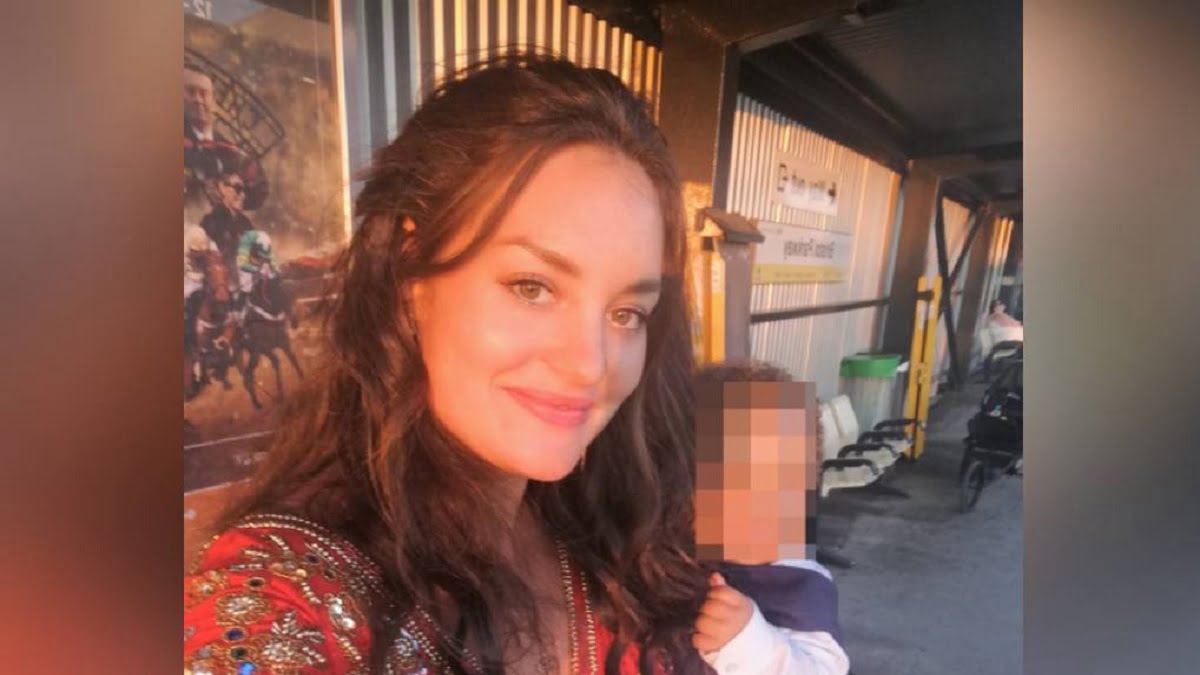 Along with this, Marten from behind and Gordon in front pushing a buggy covered in blankets. Now, the search for the infant is still continued but the police couldn't observe the exact location of to be. With this, police said that the baby of the couple, whom they believed to be born before the pair disappeared without receiving any kind of medical treatment is still missing. A statement was released by Lewis Basford, a Detective Superintendent that reads," Throughout this investigation, our key priority has been finding the baby, and we remain committed to that".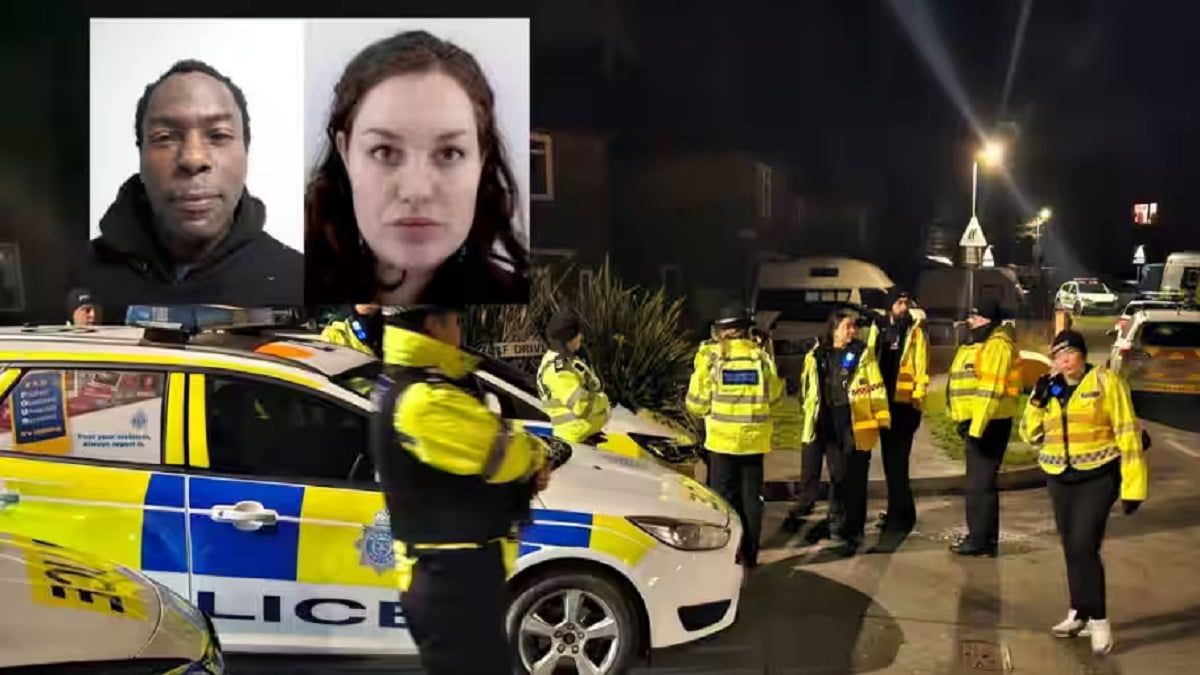 Now, sniffer dogs, helicopters, drones, and thermal imaging cameras are using and also, and more than 200 officers are indulged in this case to find the infant as soon as possible before any mishappening takes place. Before the arrest was made of the couple, they were spotted in Brighton, southern England on Monday night, said police on Tuesday updated statement.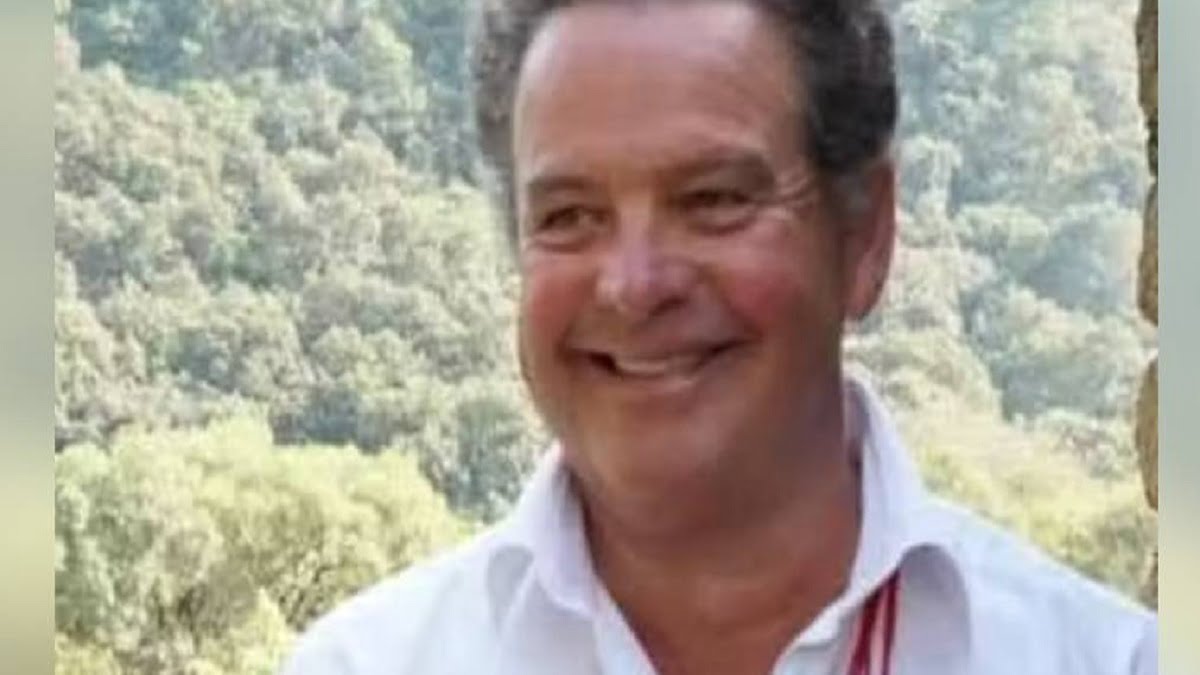 Lewis Basford told that an unknown person in the public there quickly called the police on Monday night after spotting them, and called police to reach the scene within minutes to take them into custody. He also appealed to the neighborhood to report any sightings or information about where the couple may have slept last night. We like to share with our readers that the search for the infant and the parents began in early January. With this, the police also appeal and even offered a EUR10,000 ($12,000) reward that would lead to their discovery.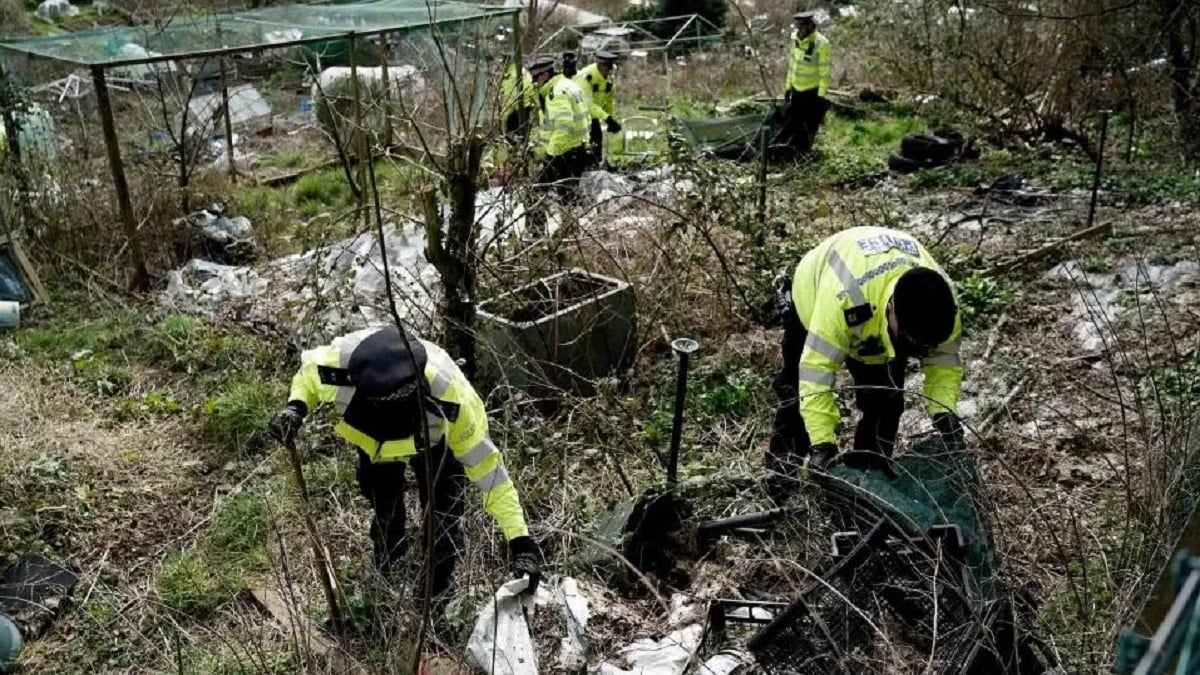 It also needs to tell everyone that Marten is a daughter of a film and music producer, Napier Marten. In an audio appeal to his daughter, published by a UK news outlet, Marten said Constance was much, much loved, whatever the circumstances, adding that the family was deeply concerned for her and her child's welfare.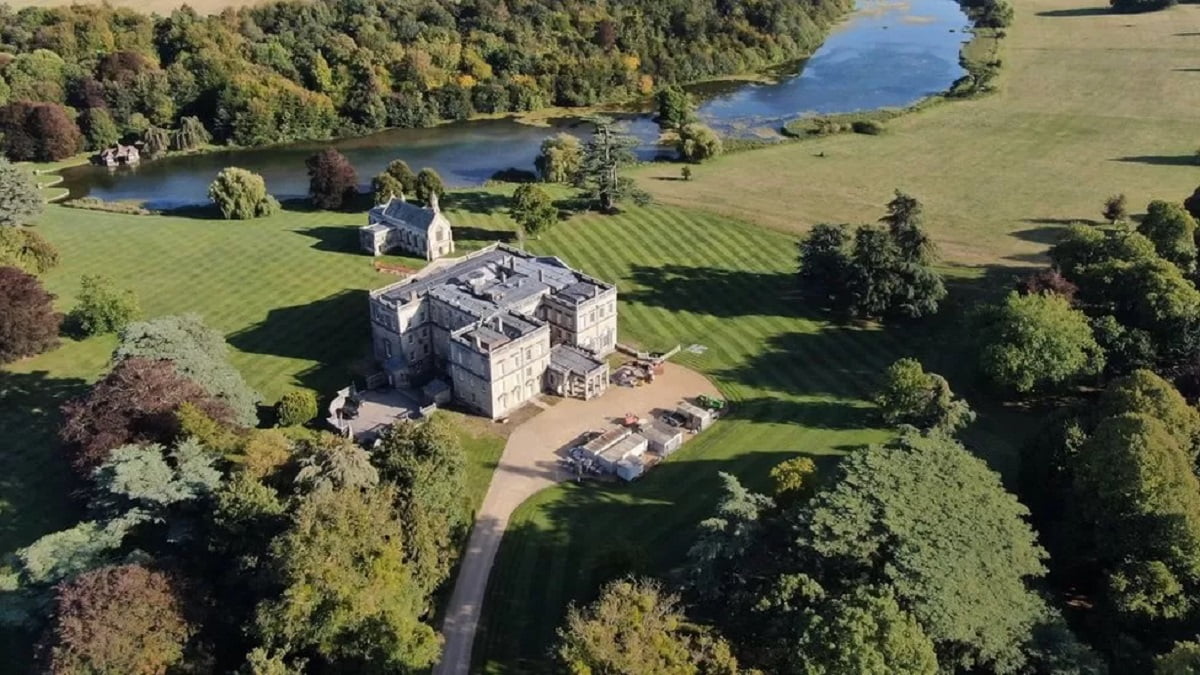 Napeir Markten said," Despite the fact that we continue to be at odds, my beloved Constance, I, and the rest of the family remain ready to take whatever steps are needed for your safe return to us. I beg you to find a method to get yourself and your little one to the police as soon as you can so that you and they can also be protected. Only then, regardless of how long it takes or how challenging it may be, can recovery and rehabilitation begin".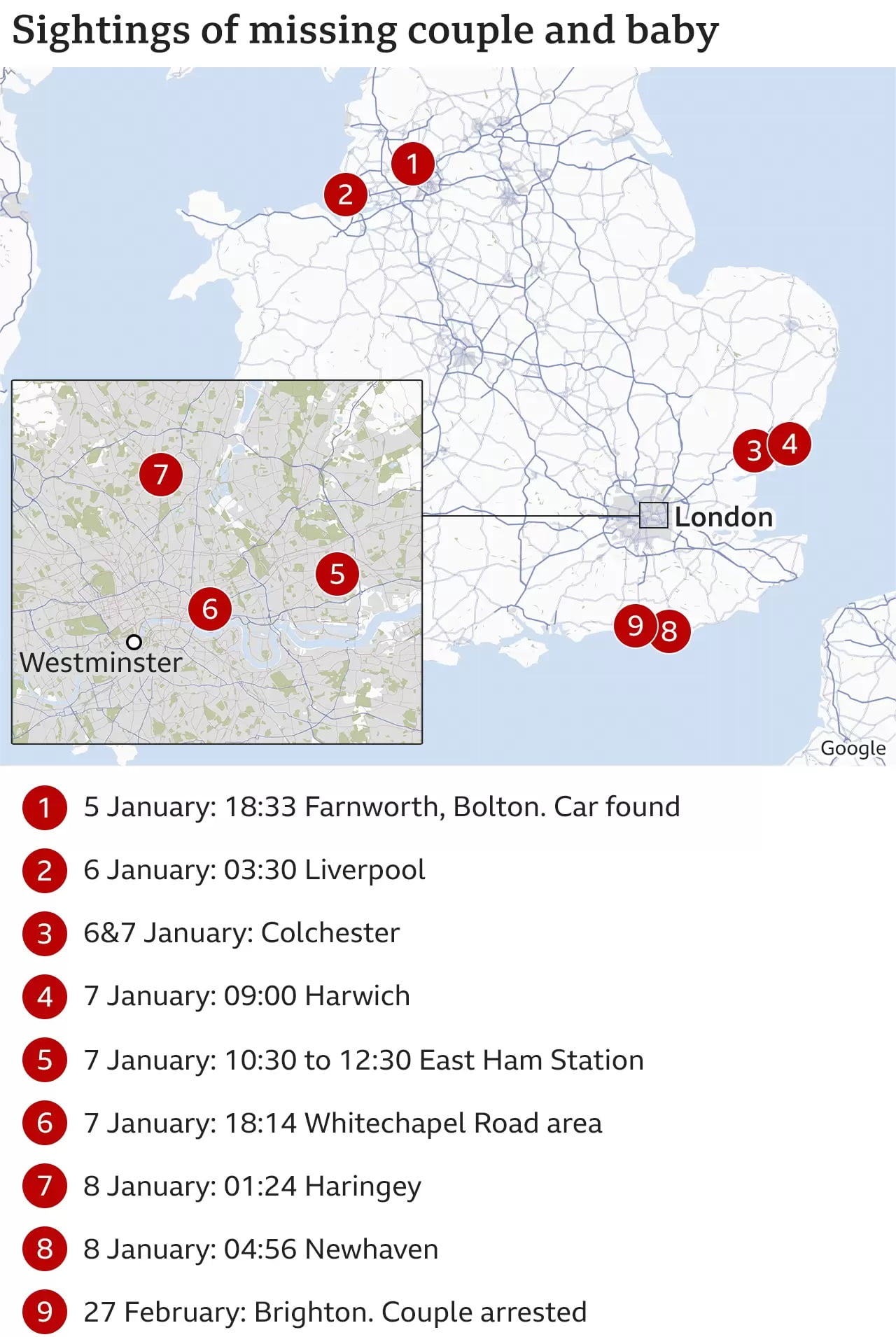 Some information was shared last week in which Basford said over 630 hours of security camera footage was analyzed during the search of Marten and her partner. Along with this, police also received more than 350 calls from the public. In January, police identified Marten and Gordon as the inhabitants of a car that caught fire on a highway in the northwestern town of Bolton, England. At the time, the pair were not present at the scene and at the same time, most of the belongings of the couple were demolished in the fire, as per the police, who launched the investigation of a missing person.
Later, the couple left the highway safely along with the child and police used several security camera footages to map their movements across UK Cities. On January 7, the couple was spotted in London covering their faces and leaving a taxi with a carrier bag and a pram. They used cash at the time of payment that includes a two-man tent, two sleeping bags, and two pillows. The couple was arrested near Stanmer Villas and police were also asked to check sheds and outbuildings to locate the infant. Stay tuned with us to know more details here.