Taylor Swift and Scooter Braun Drama Explained
Recently, videos from 2019 have resurfaced with Taylor Swift showing displeasure over her catalog of songs being sold to Scooter Braun and knowing how it impacted her career. Follow us around for all the insights and fresh updates. Recently, the video of Taylor Swift resurfaced amid the scooter Braun Drama under mysterious circumstances. Discover the unknown details about the same in the below-mentioned article. Here's a closer look into the Scooter Braun and Taylor Swift controversy. In the viral video, which has resurfaced amidst the Scooter Braun controversy, Taylor Swift was seen addressing the audience with great emotion and favor.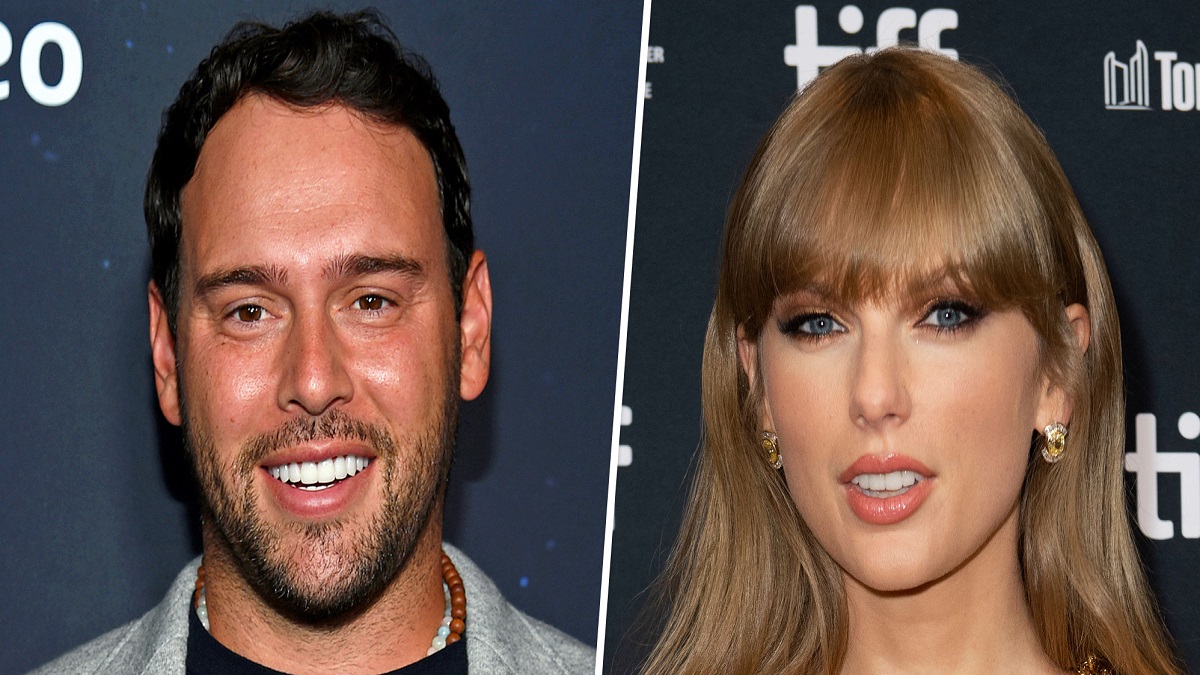 Taylor Swift and Scooter Braun Drama Explained
However, the video clip captures a vulnerable moment where Swift expressed her anger over her music being sold without her consent and knowledge. Evidently, this revelation has resurfaced which led to a heated debate surrounding the issue of the artist's control over their work within the music industry. Following the controversy, the fans and followers anxiously await Taylor Swift's response to the recent departures of other high-profile clients from Scooter Braun's course of action. There are many people who love Taylor's work and admire her a lot. She has a history of voicing her concerns about the lack of fairness in the industry which makes her a key figure in the battle for artists' rights.
The video which has resurfaced clearly shows partiality and serves as a reminder of the obstacles artists like Taylor Swift face in their ongoing quest for creative control. Moreover, it adds fuel to the fire about the responsive nature of the music industry. Shockingly, many fans and fellow artists have begun rallies behind Swift by expressing their support against the perceived injustice. Reportedly, the rivalry between Swift and Braun has been long-standing with the two figures having a terrible history. In the past, Swift has also accused him of bullying and manipulation and this recent development has only ignited their rivalry.
Nonetheless, the latest controversy between the two has led Taylor into the spotlight once again. This is clearly a battle of hardships and ownership. As the story continues, it remains to be seen how this latest chapter will affect Swift's career and her relationship with Braun, and the music industry as a whole. , on the other hand, Braun's reputation and goodwill have faced scrutiny in recent times, with some accusing him of focusing on personal gain over artists' rights. The current controversy with Taylor Swift has further intensified the criticism. Taylor has always been known for her strong stance on artists' rights because she herself is a great and brilliant artist.
She has been vocal about her displeasure and disagrees with the sale of her music without her consent. This video went viral and served as a testament to frustration among Taylor and her fans. As the situation, continues to be uncovered, fans are curious to know Swift's next move and how the industry will respond to the growing call for change. Braun's reputation has definitely taken a toll from now on. The ongoing controversy also reflected light on the issue of artists' rights and ownership in the music industry. The incident has compelled viewers to discuss the need to protect artists from having their work sold without their consent and the importance of them all retaining control and ownership over their creative aspect.
There is no mystery about Taylor Swift's admirers and success. Everything is transparent among the viewers and her ability to adapt and preserve the face amidst the face of adversity shows her being a great artist. The fans have commended her for staying truthful to her values and speaking out against injustice in the music industry. Swift has regained control over her music and is able to get financial benefits with her recent recordings and albums. Swift has regained control over her music and is able to reap the financial benefits that surface with it. Her moves will only empower her but also send a powerful message to other artists about the importance of owning their creative work.
As the Scooter Braun continues to unfold, it will be interesting to see the response of the music industry and whether there will be any further fallout for those involved. Meanwhile, Taylor's unwavering determination, hard work, faith, and dedication to her craft continue to inspire fans worldwide. Furthermore, her ongoing success is not limited to her music career. She has also made a name and goodwill for herself because of her hard work. In addition, she has been involved in numerous charitable fields by donating millions of dollars to causes such as education, disaster relief, and cancer patients. However, based on her unwavering faith and support, hr fans will help her overcome any obstacles and continue to thrive in the industry.
Thank you for being a patient reader. As you all know, shares are always appreciated.