Ronald Acuña Jr Incident: Fans arrested who rushed, touched him at Coors Field
It would not be less than a nightmare for Ronald Acuña Jr. if he did not avoid the scenario when two guys make it to the ground to contact. They also knocked him off balance in the process of making contact with the Major League Baseball player. It was surprising how the two guys made it to the players without getting tackled first. Two fans were allowed to rush onto Coors Field and made contact with Ronald Acuña Jr. during the game on Monday night, August 28, 2023. Now lots of questions have erupted over security staff. Even Brian Snitker noted this concern in his post-game press conference. You are asked to stick with this page and go through this column till the end. Swipe down the page.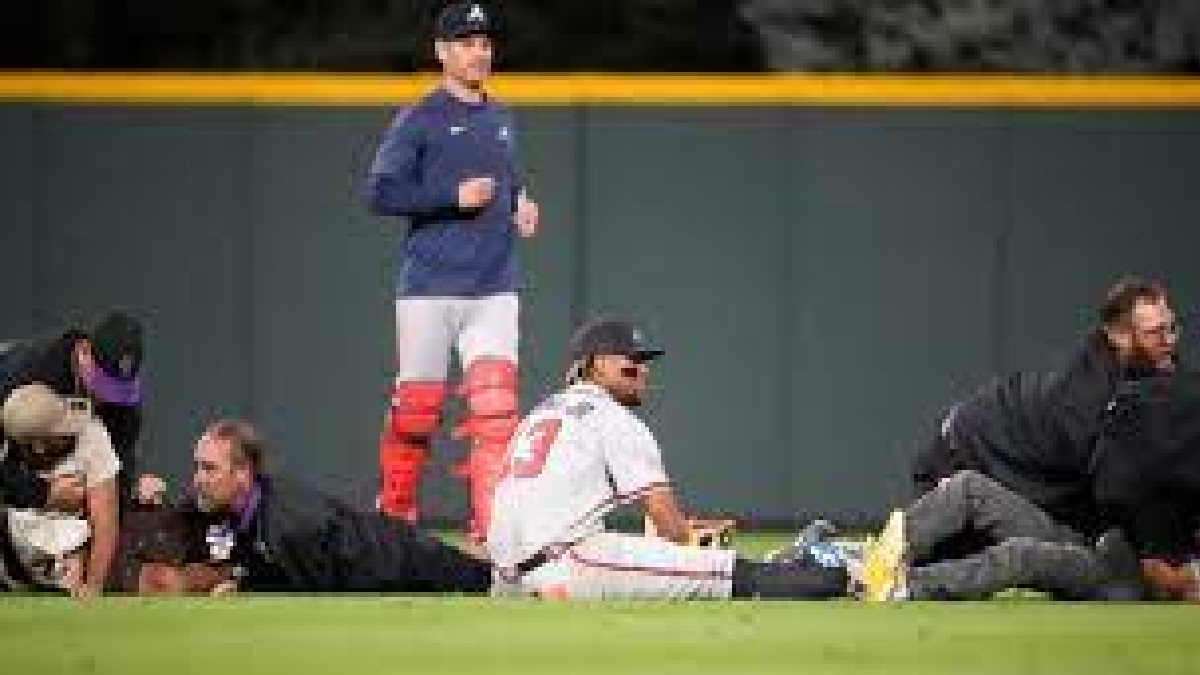 Ronald Acuña Jr. Incident
Braves manager Brian Snitker said that nobody from the security team of Rockies spoke to his team staff about the incident or any measures they were taking place so that it did not happen again. In addition, neither MLB nor the Rockies have made any statement about this incident. No notable changes have been made to security to ensure this does not happen again. Several video clips of the incident are also trending on Twitter showing two people running onto the field and rushing to the players making contact with Ronald Acuña Jr. and knocking him off balance. Swipe down the page and read more details.
Ronald Acuña Jr. was in the outfield at the time when two guys entered the field. One of the two guys wrapped his hands around Ronald Acuña Jr., who was holding a phone in his hands. Meanwhile, three security guards intervened to pull the fan off Ronald Acuña Jr. but shortly after one more person also rushed into the ground at full speed. He even knocked Ronald Acuña Jr. off balance causing him to crash to the ground.
Apparently, the two guys were not intentionally trying to harm the baseball player, they were just showing their love for him but their way of expressing love was quite scary as the superstar could also sustain serious injuries. While Ronald Acuña Jr. didn't sustain any injury the incident didn't change the serious security concerns that allowed two fans to rush him on the field and make contact with him because security guards were not in the position that they would stop the fans before making contact. Stay tuned to this website.