What Does 'Onika Burger' Mean? The Meme Explained
There are many topics and videos which usually remain in talk. People can find these videos on Twitter, which is the birthplace of much drama and controversy. Twitter is a broader space where people share their thoughts and views on current topics and most of the time many viral videos are first posted here. This time, a meme is also getting viral on other platforms that started trending on Twitter. People are currently looking to know about "Onika Burger" who is she and why people want to know about it, where this name appeared, and why it is trending.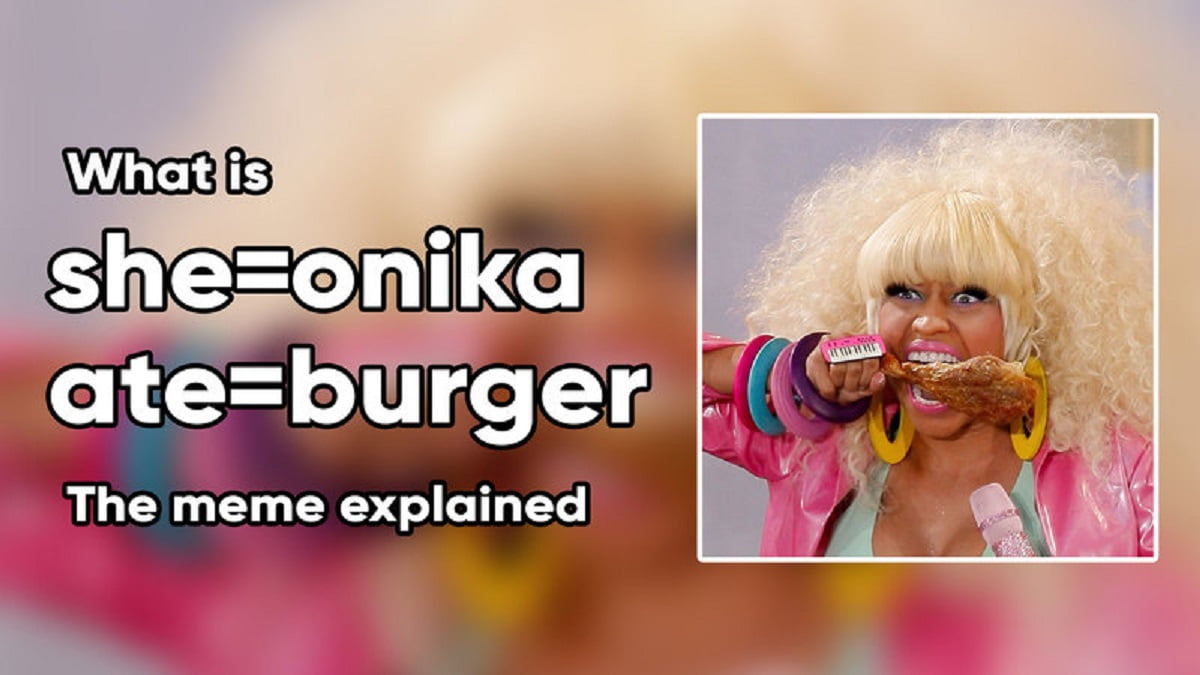 What Does 'Onika Burger' Mean?
If you are actively using Twitter then you might be watching a meme that reads Onika Burger. It is also known as She=Onika Ate=Burgers. It refers to a Nicki Minaj meme that was begun by the Twitter platform. A user of Twitter who goes by the name @sexxtbook said that Nicki Minaj eats burgers a lot and due to that, she is overweight. Nicki Minaj's real name is Onika Tanya Maraj-Petty. The reply was referencing the previous answer that demonstrated North West "ate" drawing her grandmother named Kris Jenner.
Now the Twitter user took the chance in order to criticize Minaj by asserting that she consumes burgers a lot and that is why she made this meme. Now the reports state that the tweet encouraged several Onika Burger memes within "Stan Twitter" circles. On Tuesday, 14th February 2023, @sexxtbook replied to a train of thought begun by Pop Base that was about a sketch made by Kim Kardashian and the daughter of Ye, North West of her grandmother Kris Jenner.
What Does Exactly "Onika Burger" Mean?
All the above paragraphs surely failed to explain what exactly Onika Burger means. This meme came into existence after a reporter of pop culture Pop Base made a tweet in which they shared a photo of a sketch that was made by North West the daughter of Ye and Kim Kardashian. North West draw the sketch of her grandmother Kris Jenner and this photo started trending on the web. People made numerous comments on it and praised her skills of her. One of several replies to the tweet was someone commending the skills of North by stating "Why she ate". However, another user of Twitter took this chance to shoehorn in their hate and dislikeness for Nicki Minaj by stating with a closely nonsensical tweet that reads, "she=onika ate=burger". Onika is the birth name of Nicki Minaj and the individual probably wanted to body-shame Nicki by saying that she only eats burgers.