Kadidiatou Diani Parents: French footballer Family Ethnicity and Origin
Kadidiatou Diani, a skilled French professional footballer, currently plays as a forward for both the French National team and Olympique Lyon. Born on April 1, 1995, Diani began her international journey in 2010 as a member of France's U17 World Cup team. Since 2014, she has been an integral part of the France Women's National team. Diani's international career boasts an impressive record of eighty-seven matches played and twenty-five goals scored, as of August 2, 2023. Hailing from the suburbs of Ivry-sur-Seine, France, she spent her formative years immersed in football, playing in the southeastern neighborhood. While Diani's social media presence is limited, a peek into her personal life reveals her close-knit family. Her parents, of Malian origin, relocated to France to offer their children better opportunities and exposure.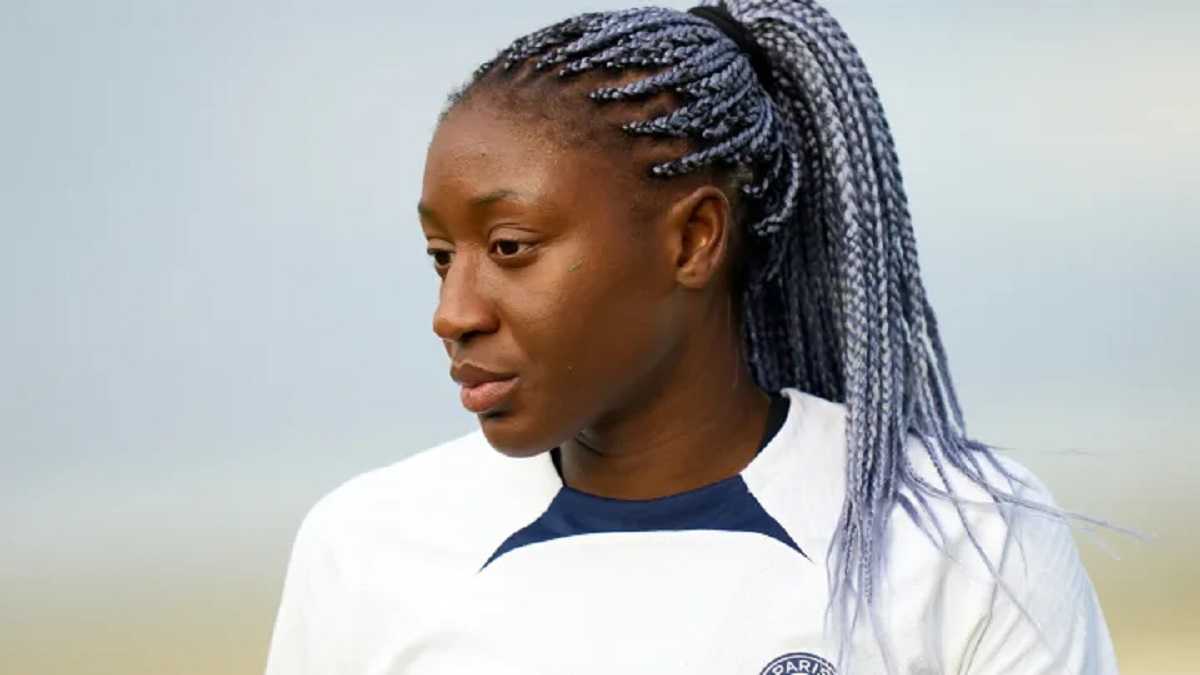 Kadidiatou Diani Parents
Recognizing her potential early on, Diani's parents have been unwavering in their support, propelling her to the heights of her career. Their strong bond is evident when they attend her matches, celebrating her victories together. Diani has a deep connection with her siblings – an older brother named Moussa and a younger sister named Fatoumata. Additionally, she shares a close bond with her two younger cousins, often spending leisure time with them. With her roots tracing back to Mali, Diani embraces her West African heritage and actively celebrates her Islamic faith. Her Instagram posts often showcase her participation in festivals like Eid al-Fitr. Outside of football, Diani's love for African culture and landscapes is evident as she enjoys exploring different places across the continent during her holidays. Her social media accounts provide glimpses into her travels.
Diani has made appearances for the French national squads across various youth levels. Notably, she participated in the 2012 FIFA U-17 Women's World Cup, where her exceptional performance yielded four goals and played a pivotal role in her team's championship win. Her journey continued into the 2014 FIFA U-20 Women's World Cup, where she left her mark by scoring against New Zealand and contributing to France's commendable third-place finish. However, a significant turn of events occurred on February 24, 2023. In response to the announcement of team captain Wendie Renard stepping down due to mental health concerns, Diani followed suit and revealed her decision to exit the national team. Her departure was motivated by her call for transformative changes in the team's management approach. Nevertheless, Diani's prowess in football persisted. On August 2, 2023, during the final group stage match of the 2023 FIFA Women's World Cup, she demonstrated her exceptional abilities by achieving a remarkable hat-trick in a resounding 6–3 victory against Panama.