Where was Happiness for Beginners filmed? locations of Netflix's show explored
"Happiness for Beginners," a highly anticipated Netflix rom-com, made its debut on July 27, 2023, to the delight of eager fans. The story revolves around Helen Carpenter, a 32-year-old woman who is struggling to rebuild her life after going through a divorce. In an effort to find a fresh start, Helen enrolls in a wilderness survival course set in the picturesque Appalachian Mountains.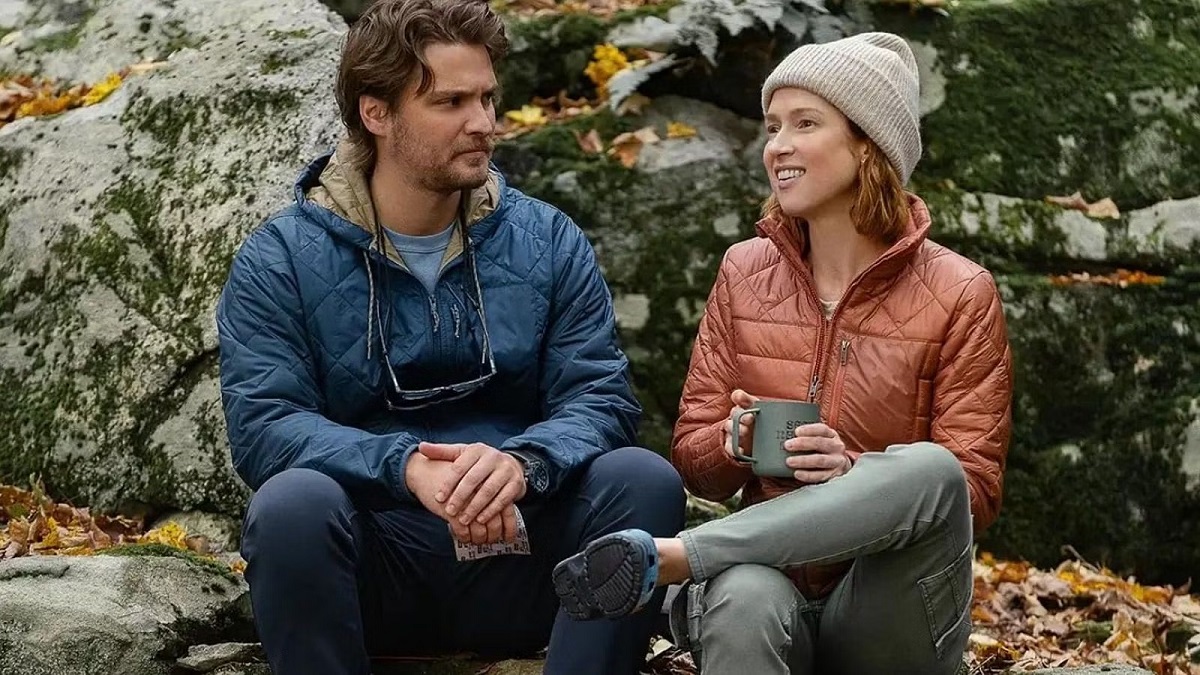 Where was Happiness for Beginners filmed?
During her journey of self-discovery, Helen forms meaningful connections with her fellow course participants, all of whom are facing their own life challenges. As they navigate the rugged terrain together, the group bonds and discovers new perspectives on life and happiness. The film takes the audience on an emotional ride as Helen experiences the highs and lows of her personal growth. Throughout the course, she learns valuable life lessons, gains self-confidence, and reignites her passion for living life to the fullest. "Happiness for Beginners" is a heartwarming and uplifting tale that touches on themes of resilience, friendship, and the transformative power of nature. With its compelling storyline and relatable characters, the movie has received praise from both viewers and critics for its authenticity and touching portrayal of human emotions. As the film continues to captivate audiences worldwide, "Happiness for Beginners" serves as a poignant reminder that the pursuit of happiness often begins with embracing life's uncertainties and finding joy in unexpected places.
"Happiness for Beginners," the highly anticipated Netflix rom-com, was released on July 27, 2023, and was entirely filmed in Connecticut, USA. The state is renowned for its historical landmarks and being home to leading technology companies, making it a place of contrasts with creativity and innovation thriving alongside each other. Connecticut is also a popular tourist destination, offering breathtaking sights like rolling hills, lush forests, and picturesque coastlines. Its diverse population includes people from various backgrounds, creating a vibrant community where different cultures come together. Connecticut's Fairfield County was chosen as the setting for "Happiness for Beginners," and filming for the rom-com took place from September to November 2021. The picturesque landscapes, abundant hiking paths, and lush forests in the region made it a perfect location for the movie.
View this post on Instagram
The trail scenes featuring the Appalachian Mountains in "Happiness for Beginners" were filmed on sections of the actual trail located in Fairfield County. Notably, around 52 miles of the entire Appalachian Trail, primarily along the western mountains, are within Connecticut.
View this post on Instagram
The Appalachian path is proven an awesome element during the movie because the protagonists camp out at some stage in their adventure and bond and increase as individuals. In addition to the path, Happiness for Novices also capabilities several other additional regions in Fairfield County that the viewers will already be properly familiar with. Some of those locations are the Connecticut Grand Opera, Franklin Road Works, the Housatonic Museum of Art, the Western Connecticut young people Orchestra, and the Bridgeport Symphony. Connecticut is definitely no stranger to movie shootings, having previously hosted numerous huge Hollywood assignment shootings including Mystic Pizza, A Amazing Wind, modern road, and Amistad, amongst several others.