Who Is Alan Colie? Accused of shooting YouTube prankster Tanner Cook: 5 Facts You Need to Know
Here are some facts that you need to know about Alan Colie who is accused of shooting YouTube prankster Tanner Cook at the Dulles, Virginia mall. Reportedly, Alan Colie is accused of shooting YouTube prankster Tanner Cook at the Dulles Town Center Mall in Virginia, on April 2, 2023. The County Sheriff's Office said that it is a press release. According to Cook,  a 21-year-old YouTuber, he was trying to pull a prank on Colie. Cook is recovering in a local hospital.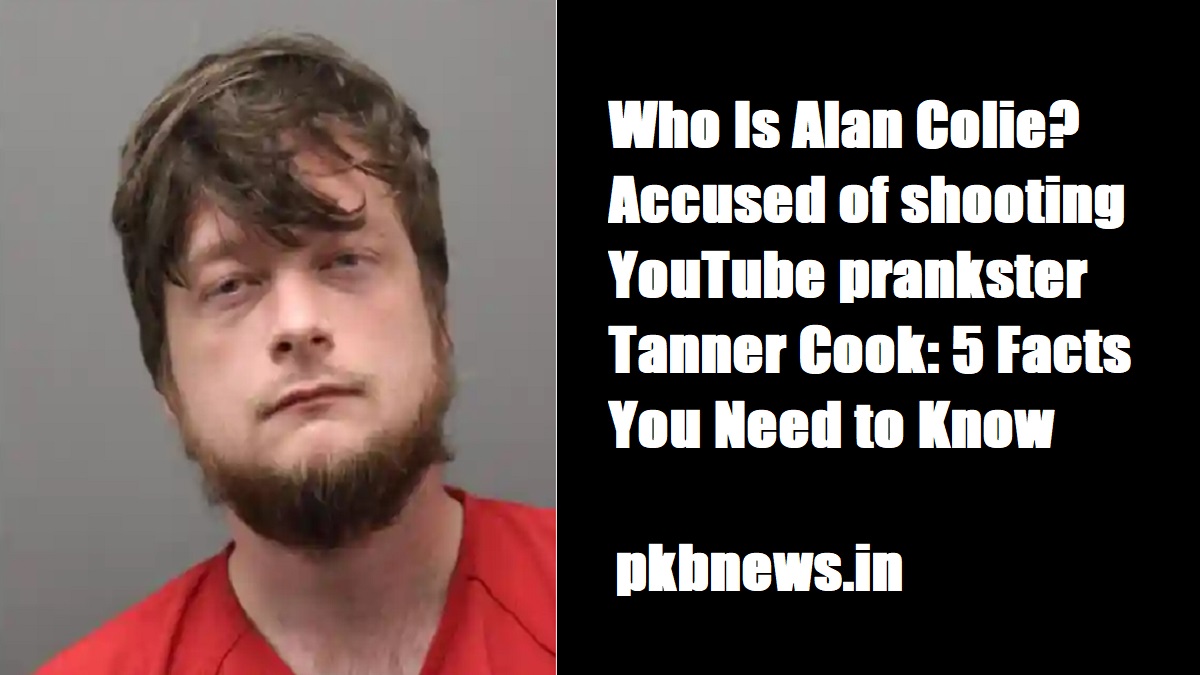 Who Is Alan Colie?
Here are all facts you need to know about Alan Colie:
1. Alan Colie Is Accused Of  Shooting Tanner Cook In The Abdomen:
According to the press release of April 2 from the Loudon County Sheriff's Office, the office has arrested and charged a Leesburg man involved in a shooting at the Dulles Town Center Mall Food Court in the morning. The shooting resulted from an interaction between the victim and Colie in the food court. The sheriff's office claimed that the LSCO has received the first call reporting that a shooting had occurred at the Duties Town Center Mall at approx at 11:57 am, and shortly the deputies responded. They immediately entered the mall and took the suspect into custody at approx 12:02 pm. According to the press release, one adult male victim was found outside the mall with a gunshot wound to the abdomen. The victim was treated for injuries and was taken to the local hospital for further treatment. LCSO deputies also checked the entire mall to ensure no other suspects or victims were present. The Center management closed the mall for the remainder of the day.
2. The 'Classified Goons' YouTube Channel features videos from a 'couple of bone heads' and has more than 40.000 subscribers:
Tanner Cook clarified to WUSA the shooting won't stop him from creating prank videos. He further said that his friends run a YouTube channel called 'Classified Goons' which has 40,000 subscribers, though it is not clear how many of those were following the page before the shooting. The channel is described as 'just a couple of boneheads' where they upload new videos every Tuesday. The videos are also posted on Instagram and TikTok. Another video shows an 'angry guy' sharing at the cameraman as they were recording a prank in a store, while other videos show Cook and his friends being kicked out of businesses and talking to police and security while filming prank videos. Cook's father told in a New York post that they were making a video at the mall and trying to have fun with people and this guy was having some problems. There was a phone that was around him and they just taking interviewing. Alan didn't like what was going and he pulled his gun out and shot my son.
3. Colie Was Charged With Aggravated Malicious Wounding, Use Of A Firearm In The Commission Of A Felony, And Discharging A Firearm Within A Building.
According to Sheriff's Office, Alan Colie,31, was arrested and charged with aggravated malicious wounding thereafter. Malicious wounding is a class 2 felony, according to Virginia law. It even carries a potential sentencing of 20 years to life in prison. According to the sheriff's office, the shooting remains under investigation. They further added that one can reach out with additional information and asked to contact and deliver to Detective K. Mitchell at 7037771021.
4. Alan Colie Is Being Held In Jail:
Alan Colie was being held at the Loudon County Adult Detention Center as of April 4, 2023, according to the jail records viewed by Heavy. The bail confirmation records still have not been seen. Alan's first court appearance is scheduled for 8:30 am on April 5, 2023, for a bond hearing. Reportedly, a hearing has been set for May 3, 2023. Colie could not be reached for comment by Heavy and it was not clear if he has hired any Lawyer who could speak on his behalf. As per online reports, he has appointed a public defender. According to his Facebook profile, Alan Colie works as a courier delivery driver and is originally from Fairfax, Virginia. He graduated from Loudon County High School, he said in the intro section of his Facebook page.
However, police did not say what kind of gun was used in the shooting and whether it was legally owned by Colie. According to court records, Colie was previously charged in Loudan County in 2012 with assault and battery on a family member but the charge was dismissed in 2014. This was all about the entire case. Thank you for being a patient reader.