Adipurush Memes Twitter: Netizens reacts on Adipurush, memes flooded
Here we are going to give the reviews about the Adipurush that have been released recently. Many fans have waited for the film to release and now everyone is going through the internet to know about the film and its reviews. Some of the reviews are very shocking to the public. They are all not able to believe it when the public gets to know about the reviews of the movie. So, for our readers, we have brought some Twitter reviews of the film in this article. Stay with us to know more about the film and its shocking reviews.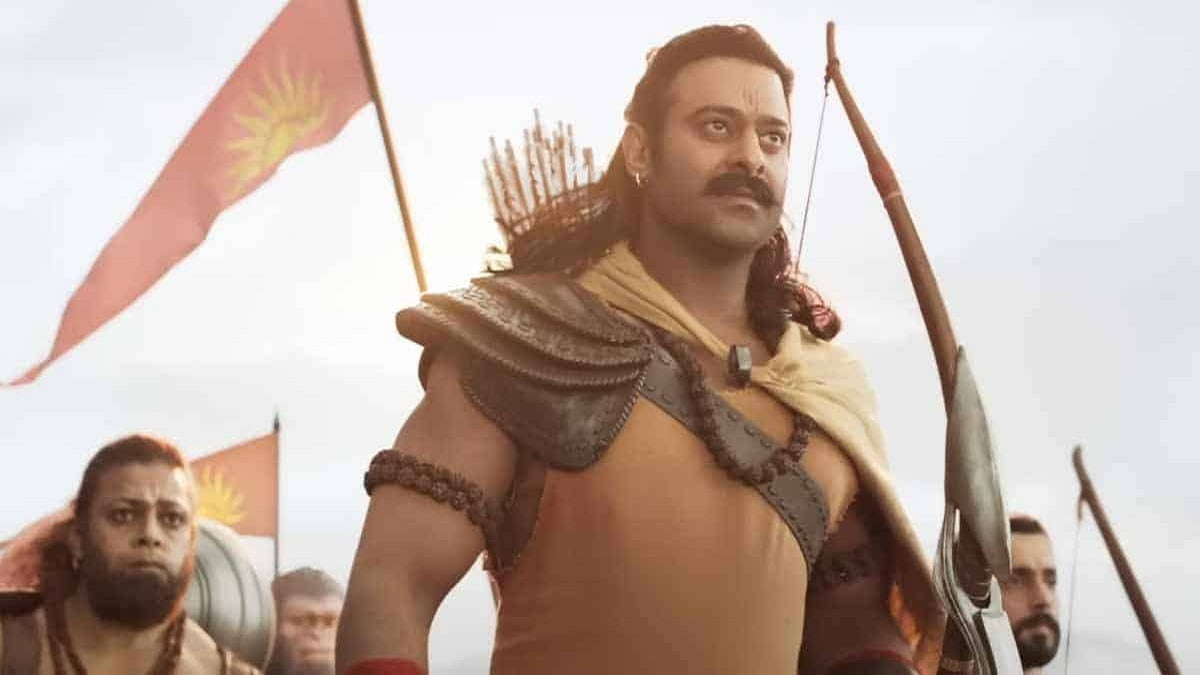 Adipurush Memes Twitter
The modernized version of the Hindu epic Ramayana, Adipurush, by Om Raut, was just released in theatres. As Lord Rama, Bollywood actress Kriti Sanon plays Janaki, often known as Sita, in the movie, which stars Telugu actor Prabhas. Ali Khan plays the primary antagonist in the movie as well. Adipurush is rumored to be one of the more expensive films ever produced in the Indian entertainment sector, with a budget that exceeds Rs 500 crore. The movie experienced numerous delays over the years, but it is finally making its triumphant entrance into theatres all across the world.
Modern hair-cuts, tattoos, cheap animations and cringe dialogues. Adipurush is an All India TikTok association meeting

— Sagar (@sagarcasm) June 16, 2023
Hairstyle according to legendry director @omraut …..#Adipurush

~7000 years ago present pic.twitter.com/QdRAkiKhAP

— 𝐒𝐎𝐋𝐃𝐈𝐄𝐑 ♛ 2.0 (@iSoldier___) June 16, 2023
Even Allu Arjun couldn't save Adipurush to be a disaster pic.twitter.com/Edu2bFZNLd

— B🅰️rle-G (blue tick) (@Hero_Zumour) June 16, 2023
Indrajeet hai ya ..South Delhi ka Tattoo artist 😭 pic.twitter.com/eeNwpTKIRV

— BekaarAaadmi🚶 (@BekaarAaadmi) June 16, 2023
Om raut booked one seat in every theatre for Hanuman ji and made him watch jesus instead of bhagwan ram 😭 #Adhipurush pic.twitter.com/tmc6UHKGoJ

— Cheemrag (@itxcheemrag) June 16, 2023
Mom Can I have Jesus ??
No we have Jesus at home.

Jesus at home 👇 pic.twitter.com/f1V6xwpQFL

— Vaibhav Joshi (@joshiisenough) June 16, 2023
#OmRaut #Adipurush #AdipurushReview #SaifAliKhan
Best meme till now 🤣🤣🤣 pic.twitter.com/sje7lDaKpP

— 👑👌🌟 (@superking1816) June 16, 2023
Modern hair-cuts, tattoos, cheap animations and cringe dialogues. Adipurush is an All India TikTok association meeting

— Sagar (@sagarcasm) June 16, 2023
Jesus Christ found in #Adhipurush movie! pic.twitter.com/hTHAcXLIUz

— We Dravidians (@WeDravidians) June 16, 2023
No seriously what the actual hell, I would never want to imagine my lord Hanuman talk like this. Creative liberty theek hai but why are characters talking in tapori slangs.#BoycottAdipurush #Adhipurush #OmRaut #Adipursh #Ramayana #RamanandSagar #AdipurushTickets #आदिपुरुष pic.twitter.com/rOd3ej1lPL

— Makarand Bodake (@volatile_nectar) June 16, 2023
Scenes after Adipurush released #OmRaut #Adhipurush #BoycottAdipurush pic.twitter.com/MdjnbOwm21

— Ankit Singh Rajput (@nameisASR) June 16, 2023
Better #VFX than #Adipurush #AdipurushTickets #BoycottAdipurush #Adipursh #Adhipurush #Prabhas𓃵 #KritiSanon #OmRaut #SaifAliKhan #manojmuntashir #Ramayana #ravan pic.twitter.com/7Ru2Tx1YFP

— GAURAV SRIVASTAVA (@GAURAVS20563120) June 16, 2023
You'll be giggling out loud at these Adipurush memes without any spoilers. Adipurush, a hotly anticipated movie starring Prabhas, Kriti Sanon, and Saif Ali Khan, is now playing in theatres. While some people raved about the movie, others weren't quite as enthusiastic. Since the movie's release, Twitter has been flooded with various posts. Some people are also using memes to express their ideas. Apparently, the movie can inspire a variety of memes, according to a Twitter user. Ramleela Ravan looks more like a raven than that, according to one of the users.
Along with discussing the movie's VFX, others expressed their dissatisfaction with Saif Ali Khan's portrayal of Ravana in the movie. Adipurush, starring Prabhas and Kriti Sanon, has courted controversy since its premiere due to some "objectionable scenes." Hindu Sena National President Vishnu Gupta filed a PIL against the film, claiming that it made fun of Lord Ram, Goddess Sita, and Lord Hanuman from the Hindu epic Ramayana. Making religious films is not everyone's cup of tea, a fan tweeted. Despite the fact that internet users claim Kriti was the ideal choice for the part of Janaki. Her captivating beauty and cool demeanor added a further dimension of authenticity to the role, leaving fans speechless.