WATCH: Woman Walking On Narmada River Viral Video, Is It Real Footage or Edited?
The world is full of wonders and we often hear many astonishing things happening around the world. But have you ever heard that can someone walks on water? We all surely watched such scenes in the movies and advertisements where a person was spotted walking on a river. Of course, such scenes are computerized as nobody can walk on the river, just forget about walking, no one can even stand on it. But one such video is forcing us to rethink as in that video a woman is seen walking on water. Initially, many social media users thought this video was fake but later on, they started believing it to be true and within minutes it went viral on social media platforms and start trending which is enough to pull the attention of people all over the world.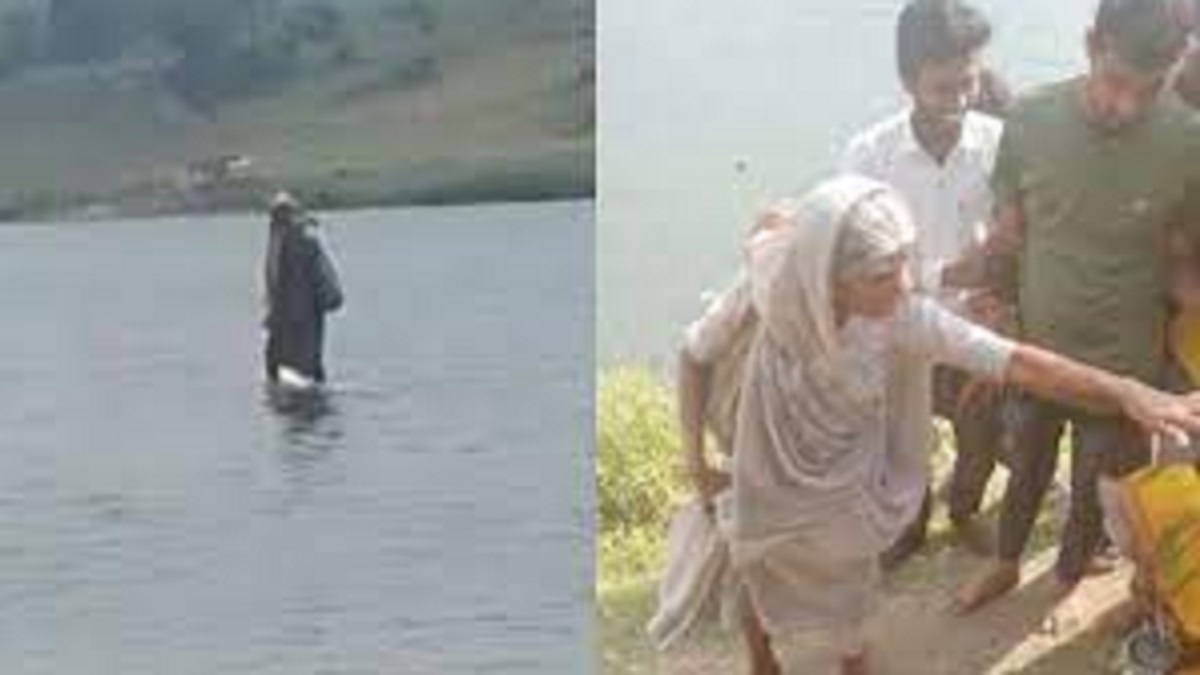 Woman Walking On Narmada River Video
Now there are many users who want to know the truth behind this viral video and who is the woman and how is it possible can someone to walk on water. As per the reports, this video comes from Madhya Pradesh, India where an elderly lady is seen walking on the Narmada River. Now the local people of MP is believing her as the form of Maa Narmada who is the goddess of the river. This viral video drew large crowds looking for her blessings, prompting the cops to probe the matter. The woman spotted in the video is identified as Jyoti Raghuvanshi who denied the claims of walking on water or being an incarnation of any goddess.
She disclosed to the cops (who investigates the matter after the video went viral and people start searching for her in order to take her blessings) that she had left her home 10 months back and she was a citizen of Narmadapuram. She further shared that she intended to finish the Parikarma which is basically the Hindu practice of circumambulating a sacred place, by walking around the Narmada River. That means she was not walking on the river in fact she was walking around it.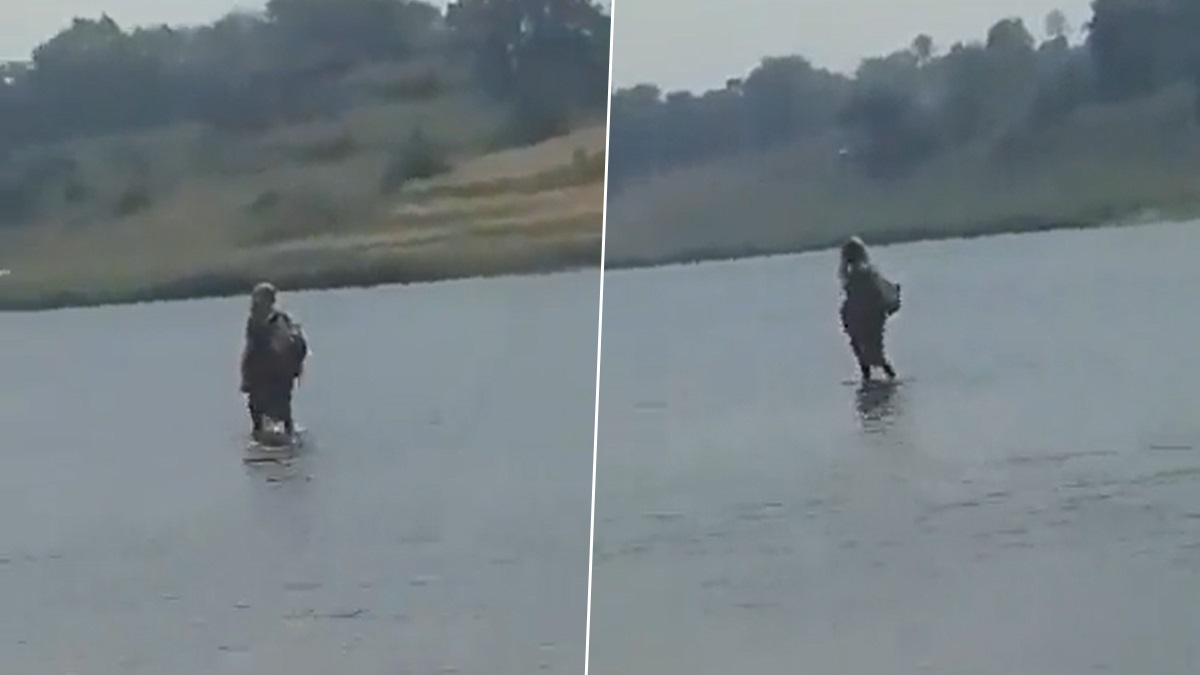 However, even after the claim of Jyoti many people are thinking it to be not true and want blessings from her. Due to this the cops contacted her family and made all the arrangements to take her back home safely. It is yet not known who posted this video online and how it went viral. Our sources are trying to find the details of it and the moment we will figure out it we will surely update here. Till then be connected with us and check the facts before believing in such things which don't even exist.